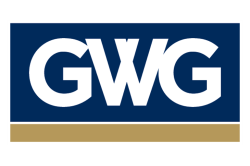 GWG (NASDAQ:GWGH) was upgraded by Zacks Investment Research from a "hold" rating to a "buy" rating in a research note issued on Wednesday. The firm currently has a $10.00 price objective on the financial services provider's stock. Zacks Investment Research's price target would indicate a potential upside of 9.41% from the stock's current price.
According to Zacks, "GWG Holdings, Inc. and its subsidiaries are engaged in the life insurance secondary market. It offers a variety of solutions for seniors who own life insurance. The Company's services allow policyholders to sell, keep, trade or gift their life insurance based upon their needs today. GWG Holdings, Inc. is based in Minneapolis, Minnesota. "
Get GWG alerts:
Separately, ValuEngine cut GWG from a "buy" rating to a "hold" rating in a report on Wednesday, January 9th.
Shares of GWGH opened at $9.14 on Wednesday. The company has a market cap of $53.79 million, a PE ratio of 2.89 and a beta of 0.03. GWG has a 1 year low of $4.80 and a 1 year high of $13.10.
GWG (NASDAQ:GWGH) last issued its quarterly earnings data on Monday, November 19th. The financial services provider reported ($0.11) earnings per share (EPS) for the quarter, topping the Thomson Reuters' consensus estimate of ($1.07) by $0.96. The business had revenue of $16.65 million for the quarter, compared to analysts' expectations of $19.90 million. GWG had a negative return on equity of 54.63% and a negative net margin of 41.79%. As a group, equities research analysts predict that GWG will post 1.68 earnings per share for the current fiscal year.
An institutional investor recently bought a new position in GWG stock. Groesbeck Investment Management Corp NJ acquired a new position in shares of GWG Holdings Inc (NASDAQ:GWGH) during the 3rd quarter, according to its most recent disclosure with the SEC. The institutional investor acquired 35,455 shares of the financial services provider's stock, valued at approximately $275,000. Groesbeck Investment Management Corp NJ owned approximately 0.61% of GWG at the end of the most recent reporting period. Institutional investors and hedge funds own 1.21% of the company's stock.
GWG Company Profile
GWG Holdings, Inc operates as a financial services company. It purchases life insurance policies at a discount to the face value from the secondary market and policy holders, and continue to pay the premiums to collect the policy benefits. The company also owns a portfolio of alternative assets; and develops epigenetic technology solutions for the life insurance industry.
Further Reading: How does inflation affect different investments?
Get a free copy of the Zacks research report on GWG (GWGH)
For more information about research offerings from Zacks Investment Research, visit Zacks.com