Analysis of top Seeking Alpha coverage: ChemoCentryx
Today we will discuss an update from ChemoCentryx (CCXI), which sent shares more than 30% higher in intra-day trading.
ChemoCentryx is primarily focused on orphan and rare diseases. The companys lead product candidate is Avacopan (previously known as CCX168), a small molecule complement receptor 5a (C5ar) inhibitor. Avacopan is being developed in three indications, the most advanced of which is ANCA-Associated Vasculitis. ANCA-Associated Vasculitis is a rare disease, with worldwide incidence of 1.2 to 2 cases per 100,000 individuals and a prevalence rate of 4.6-18.4 cases per 100,000 individuals.
On Thursday, CCXI surged after the company announced that its conditional marketing authorization application for Avacopan has been accepted for review by the European Medicines Agency (NYSEMKT:EMA). In a randomized Phase 2 study, Avacopan had shown that by blocking C5aR provides therapeutic efficacy. The ongoing Phase 3 trial for the treatment is on track to complete patient enrollment by mid-2018. CCXI has licensed the rights to commercialize the drugs in all territories, except the U.S. and China, to its commercialization partner Vifor. Todays milestone also triggers a milestone payment for CCXI from its commercialization partner.
ANCA-associated vasculitis represents a major opportunity for CCXI and its commercialization partner. Although survival rate as improved drastically in the last few decades with the introduction of high-dose corticosteroids and immunosuppressive agents and most recently with Rituximab. However, there are several limitations of existing treatment options. Recent findings have also associated patient deaths with the treatment rather than the disease itself. The focus therefore has shifted to reducing exposure to glucocorticoids (GC) and in the Phase 2 study, Avacopan showed that it can replace high dose GC in an effective and safe manner.
The fact that the conditional MAA has been accepted confirms the fact that regulators are keen to push through treatment options that are safer. What would an approval mean in this indication? According to CCXI, in the U.S. alone, the disease affects 40,000 people. Based on a similar pricing as rituximab, the addressable market for Avacopan in the U.S. alone would be around $800 million. Even a 40% share of the market would sales in the U.S. of around $300 million. CCXI currently has a market capitalization of just north of $400 million. And that is after todays rally. Remember at the end of Q317, CCXI had more than $150 million in cash, cash equivalents, investments and upfront commitments. The milestone payment will further boost CCXIs cash position. The company will receive $50 million in milestone payment. That means 50% of current market capitalization is in cash. In addition, the company has also entered into a $50 million growth capital financing agreement with Hercules Capital. The current cash and the credit facility combined should be sufficient to complete the Phase 3 trial for Avacopan in ANCA-Associated Vasculitis.
Despite the rally on Thursday, we believe CCXI offers significant upside from current levels. We expect a pullback after todays rally on some profit booking, which should be seen as a good buying opportunity. Remember that the current valuation does not even take into account the companys pipeline.
Stocks in the news: Analysis of BOLD, AKBA, AST
Audentes Therapeutics (BOLD) announced positive preliminary results from its Phase 1/2 clinical trial, ASPIRO, evaluating its gene therapy candidate AT132 in patients with X-linked yotubular Myopathy (XLMTM).
Analysis: XLMTM is an inherited disorder characterized by extreme muscle weakness, respiratory failure and early death. Results from the first dose cohort at week 12 showed patient #1 improved from severely compromised baseline to an almost normal range. Six adverse events were reported in the trial, two of which were serious. The company noted that possibly one of the serious adverse events was treatment related. Market seems to have ignored the safety issues though as BOLD shares were up sharply in morning trading on Thursday.
Akebia Therapeutics (AKBA) announced that a Phase 2 trial its commercialization partner, Mitsubishi Tanabe Pharma, evaluating vadadustat in Japanese patients with anemia associated with dialysis-dependent chronic kidney disease (DD-CKD), met the primary endpoint. The results were in-line with earlier studies, the company said.
Analysis: Following the successful Phase 2 trial, Mitsubishi Tanabe now plans to launch a Phase 3 study in Japan this year. The company is already conducting a Phase 3 trial in non-dialysis patients. The launch of the late-stage study triggers a milestone payment of $10 million for Akebia, boosting the company's cash position. AKBA is coming off a strong year but we believe that the stock is still undervalued.
Asterias Biotherapeutics (AST) has provided milestone targets for 2018 for its spinal cord injury and cancer immunotherapy programs.
Analysis: For AST-OPC1 in spinal cord injury, the company expects to report 6-month and 12-month data from Cohort 3 and Cohort 4 in February and in August respectively. The results from the entire study are expected to be released in December. For AST-VAC2 Allogenic Cancer Immunotherapy, the company expects to report initial safety and immunogenicity readouts of the study enrolling 24 patients in H218. Given these multiple catalysts, we expect AST shares to see significant activity this year.
In other news
Atara Biotherapeutics (ATRA) announced the pricing of its public offering of 7 million shares of common stock at $18.25 per share. Underwriters to the offering have been granted an option to buy an additional 1.05 million shares to cover for over-allotment if any. The offering will close on January 8th.
BioLife Solutions (BLFS) announced its preliminary Q417 and FY17 revenue and also provided financial guidance for 2018. The companys preliminary revenue for Q417 was $3.1 million. For the full-year, revenue was $11 million. BLFS ended the year with $6.7 million in cash on its balance sheet. For 2018, the company expects Biopreservation media revenue to be in the range of $13.6 million to $14.7 million.
Celsion (CLSN) announced that the FDA is on board with its Phase 1/2 clinical trial evaluating DNA-based immunotherapeutic GEN-1 for the localized treatment of ovarian cancer. Enrollment in the trial is expected to start in the first half.
Emergent BioSolutions (EBS) announced that it commenced a Phase 2 dose-ranging study evaluating FLU-IGIV, the companys intravenous immune globulin for the treatment of serious influenza A infection in hospitalized patients. The company plans to enroll 75 patients in the study, which will evaluate FLU-IGV in conjunction with standard-of-care treatment.
Pfizer (PFE) has entered into a research collaboration and license agreement with privately-held Arvinas LLC. The partnership is aimed at discovering and developing small molecule drugs that degrade disease-causing cellular proteins.
Insider Sales
Advaxis, Inc. (ADXS): CFO Bonstein Sara disposed 5224 shares for $16,612.
Arrowhead Pharmaceuticals, Inc. (ARWR): COO Given Bruce D disposed 20000 shares for $73,800.
Cytomx Therapeutics, Inc. (CTMX): CFO Ray Debanjan disposed 2500 shares for $52,775.
Edge Therapeutics, Inc. (EDGE): President & CEO Leuthner Brian A disposed 5000 shares for $50,550.
Egalet Corp (EGLT): Chief Commercial Officer Shea Patrick M disposed 910 shares for $910.
Illumina Inc (ILMN): Director Flatley Jay T disposed 20000 shares for $4,468,090.
Marijuana Co of America, Inc. (OTCPK:MCOA): Director and 10% shareholder Larsen Charles John disposed 547504 shares for $33,234.
Myokardia Inc (MYOK): Bauer Jake disposed 5000 shares for $214,466.
Uniqure N.V. (QURE): Chief Business Officer Garen Jonathan, Chief Commercial Officer Firuta Paul E and SVP, Investor Relations, Comm Cantor Maria E disposed 5864 shares each for a per share price of $20.13.
Tg Therapeutics, Inc. (TGTX): CFO, Secretary, Treasurer Power Sean A disposed 32006 shares for $272,051.
Varian Medical Systems Inc (VAR): Director Guertin Timothy E disposed 10000 shares for $1,114,641.
Vertex Pharmaceuticals Inc / Ma (VRTX): CFO Graney Thomas disposed 777 shares for $116,511.
Vivus Inc (VVUS): Chief Medical Officer Varghese Santosh T disposed 444 shares for $226.
Insider Acquisitions
Altimmune, Inc. (ALT): Director Sayare Mitchel acquired 5100 shares for $9,963.
Apollo Endosurgery, Inc. (APEN): 10% shareholders Stonepine Capital, L.P. acquired 22845 shares for $130,333.
Intra-Cellular Therapies, Inc. (ITCI): Directors Van Nostrand Robert L, Riggs Rory B, Lerner Richard A and Alafi Christopher D (also 10% shareholder) acquired 345, 1001, 949 and 1001 shares respectively for a per share price of $14.48.
Zynerba Pharmaceuticals, Inc. (ZYNE): 10% shareholder Rapp Michael acquired 15000 shares for $194,847.
Analyst Ratings – please see appendix post here.
* Catalyst Rundown – please see appendix post here.
* Trade Idea of The Day – please see post here.
* Subscriber Questions & Answers – please see post here.
* Avisol Portfolio – last updated Jan 2, 2018.
(* member only posts)
Disclosure: I/we have no positions in any stocks mentioned, and no plans to initiate any positions within the next 72 hours.
I wrote this article myself, and it expresses my own opinions. I am not receiving compensation for it (other than from Seeking Alpha). I have no business relationship with any company whose stock is mentioned in this article.
Editor's Note: This article covers one or more stocks trading at less than $1 per share and/or with less than a $100 million market cap. Please be aware of the risks associated with these stocks.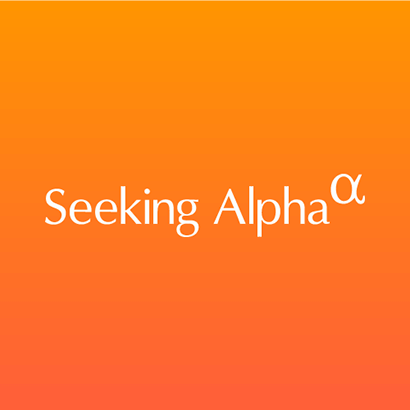 About this article:ExpandAuthor payment: Seeking Alpha pays for exclusive articles. Payment calculations are based on a combination of coverage area, popularity and quality.Tagged: Investing Ideas, Quick Picks & Lists, Healthcare, BiotechnologyWant to share your opinion on this article? Add a comment.Disagree with this article? Submit your own.To report a factual error in this article, click here