tags:
We entered 2021 very bullish on Izea (NASDAQ:IZEA) stock, as we felt this sluggish social media marketing management company was going to execute an enormous turnaround behind its new influencer marketing marketplace, Shake.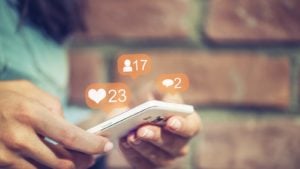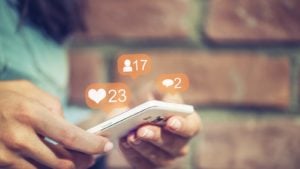 Source: Shutterstock
Unfortunately, it looks like we may have overestimated this Izea' ability to pull off such a feat.
We wanted to believe Izea could build Shake into a hyperscalable influencer-marketing-as-a-service business. This business theoretically could have been used by multiple Fortune 500 companies to generate high-margin revenues and big profits.
However, it's been almost a year since Shake has launched, and management is being very quiet on how the platform is doing.
And our channel checks indicate that traffic to Shake.com is very low…
It's increasingly looking like management dropped the ball with Shake. For whatever reason, Shake has been a major disappointment, both to Izea and us.
Shake was the potential we saw in Izea.
We suspect the platform lacks the authenticity required to attract "good" influencers. And instead, it's simply attracting influencers who are willing to "sell out" to the highest bidder.
This, in turn, is leading to the platform's failure to attract many brands to the platform. And with brands not coming to the platform, good influencers don't see the platform as a viable business opportunity.
It's a negative feedback loop.
Management could certainly change the fortunes of Shake with some big fixes. But we aren't seeing those fixes being implemented.
And therefore, we are growing more and more cautious on the platform's potential in the future. At this point in time, we see Shake as a great idea with poor execution.
The Bottom Line on IZEA Stock
Without Shake, the whole SaaS business here is struggling.
Izea is growing very quickly, but all that growth is being driven by the legacy Managed Services business. The SaaS business is shrinking.
That's not good at all, because you just can't scale that Managed Services business without also increasing headcount and cost basis.
Therefore, the Managed Services business has a much poorer long-term profit outlook than the SaaS business. If that SaaS business doesn't pick-up some traction soon, the long-term profit outlook for Izea will be weak.
We still firmly believe that, one day, there will exist a very large influencer-marketing-as-a-service platform that will be used by every marketing agency in the world. And the likes of which will be worth tens of billions of dollars.
But we have less confidence now that Izea will be the company that builds that platform. And therefore, we are proceeding with caution on IZEA stock.
Yes, IZEA stock is a great investment in an industry ripe for disruption. Which means its stock can go much, much higher over the near- to long-term.
I predict that in the 2020s, you will see a handful of tech startups go from zero to $1 billion valuations in a matter of months.
And that's why you need to invest in these tech startups today – because if you don't, you're going to miss the biggest and fastest economic gold rush in human history.
That's why I teamed up with Wall Street icon Louis Navellier to host our first-ever 1 to 30 Wealth Summit last week, in which Louis and I discussed these hyperscalable business, why they're so important, and where we think the best opportunities are…
Of course, we put together a portfolio of hyperscalable stocks to buy. But this isn't just any portfolio. It's a portfolio of seven small-cap, hyperscalable stocks that I think have 30X upside potential over the next few years.
Again, you heard that right: seven stocks with 30X or greater upside potential. All in one portfolio.
Want to hear more about those potentially life-changing opportunities? Click here… or don't, and risk missing out the biggest economic boom of our lifetimes.
On the date of publication, Luke Lango did not have (either directly or indirectly) any positions in the securities mentioned in this article.