Last Thursday, Tesla (TSLA) hosted an extravaganza at its Hawthorne design center to unveil the Tesla semi, surprise faithful fans with a sexy new Roadster and condition the market for a badly needed fourth quarter equity financing although more debt might do in a pinch.
Like all things Tesla, it made me want to put my hand over my heart and sing the Electric Car song at the top of my lungs. Shortly after the extravaganza, Tesla posted a poorly cross-linked webpage highlighting the claimed benefits of the Tesla semi, including:
Zero to 60 acceleration with a total weight of 80,000 pounds 20 seconds; Energy consumption less than 2kWh/mile; 0.36 CD Drag coefficient; Speed up a 5% grade 65 mph Range 300 to 500 miles Fuel savings $200,000+; and Two-year payback period.
While most of these claims are difficult to evaluate because there is no discussion of Teslas underlying assumptions, a few can be evaluated for reasonableness in light of published data from credible sources.
Energy Consumption Per Mile
In 2006, Caterpillar published a handbook titled Understanding Tractor Trailer Performance that contains a wealth of information on the principal factors that impact the fuel economy of heavy-duty trucks. In one of the tables, the handbook says that a tractor and van trailer with a combined weight of 80,000 pounds and a 0.60 CD requires 204 horsepower to maintain a speed of 60 mph on a flat smooth surface with no wind. Using a conversion factor of 0.7457, the CAT figure of 204 hp at 60 mph is equivalent to ~2.5 kWh per mile. If you reduce the aerodynamic drag in the CAT table to adjust for the significantly lower CD of the Tesla semi, you arrive at a net adjusted equivalency of ~2.1 kWh per mile, well within easy spitting distance of Teslas claim that its semi will use <2 kWh/mi.
Based on the foregoing, I have no problem with Teslas claim that its semi will use about 2 kWh per mile to maintain a speed of 60 mph on a flat smooth surface with no wind. However, I do think its important to note that improving the aerodynamics of a combination truck over 2006 vintage technology has nothing to do with the Tesla semis electric drivetrain and everything to do with the physics of moving mass at speed over distance.
Battery Pack Size
If the Tesla semi will need 2 kWh per mile under optimal highway and weather conditions, it must have a 1 MWh battery pack at an absolute minimum. A significantly larger battery pack will be needed if the customer wants or needs:
A 500-mile range in freezing temperatures; A 500-mile range against moderate headwinds; or A 500-mile range after a couple years of battery degradation.
None of these factors are trivial to a trucker that must get a cargo to its destination on time. Reports that Model S range is up to 40% lower in sub-zero conditions are commonplace. If you assume a modest 15-mph headwind, a Tesla semi will consume ~2.5 kWh per mile at 60 mph, a 25% increase over the headline number. This image from Teslas January 22, 2016, Powerwall Manufacturers Warranty Certificate (Germany) says everything you need to know about Teslas expectations concerning battery degradation over time with daily cycling.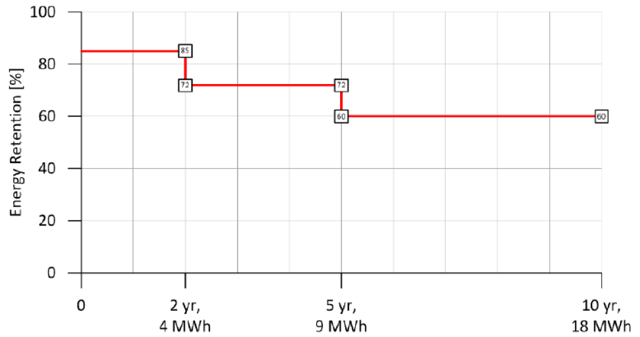 Revenue Cannibalization
In a recent article, I showed readers why: The Cobalt Cliff Will Cap Tesla's Model 3 Production Capacity At 250,000 Units Per Year.
To the extent that Tesla chooses to use 1MWh of batteries to build a Tesla semi it will have to forego building 10 Model S-100s or 13 Model 3-75s. Since a conventional semi tractor sells for about $150,000 and Tesla is claiming a pay-back period of less than two years, it seems foolish to cannibalize $600,000 to $900,000 of automotive sales in order to generate a couple hundred thousand in truck sales. I can only imagine an institutional stockholders response to that plan.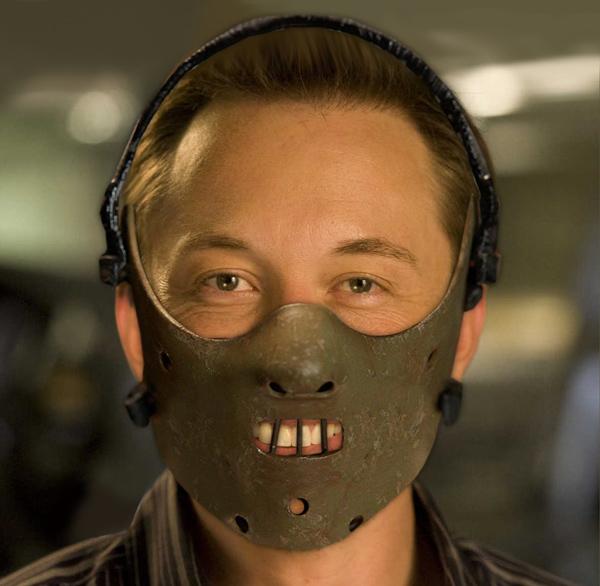 Investment Conclusion
The Hawthorne extravaganza was great entertainment, but the centerpiece attraction, the Tesla semi, will almost certainly be shelved because heavy duty trucking is a terrible fit for battery electric drive and building a meaningful number of Tesla semis will savage Teslas automotive revenue.
While I wholeheartedly agree with Montana Skeptics view that Tesla is a dangerous stock for non-professionals to sell short, I continue to believe a long position in Teslas stock is like toxic waste for your investment portfolio.
Disclosure: I/we have no positions in any stocks mentioned, and no plans to initiate any positions within the next 72 hours.
I wrote this article myself, and it expresses my own opinions. I am not receiving compensation for it (other than from Seeking Alpha). I have no business relationship with any company whose stock is mentioned in this article.
Additional disclosure: I am a director of ePower Engine Systems, Inc. a private company that's developing an engine dominant series hybrid drivetrain for long-haul heavy duty trucks. If our development efforts are successful and Tesla's development efforts are successful, the two technologies may ultimately be competitors. I'm not holding my breath.
About this article:ExpandAuthor payment: $35 + $0.01/page view. Authors of PRO articles receive a minimum guaranteed payment of $150-500.Tagged: Investing Ideas, Short Ideas, Consumer Goods, Auto Manufacturers – MajorWant to share your opinion on this article? Add a comment.Disagree with this article? Submit your own.To report a factual error in this article, click here