This site uses Akismet to reduce spam. Learn how your comment data is processed.
Earlier this week, JPMorgan Chase & Co. (NYSE: JPM) released a report calling for tech juggernaut Apple Inc. (NASDAQ: AAPL) to buy Netflix Inc. (NASDAQ: NFLX).
JPMorgan is far from the first Wall Street firm to see a love connection between these two Silicon Valley giants, but the financial media is brushing it off. CNBC puts it bluntly, "It's too late for Apple to buy Netflix."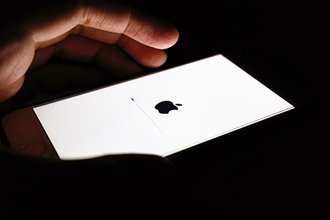 moneymorning.com/wp-content/blogs.dir/1/files/2019/02/iphone-300×200.jpg 300w, moneymorning.com/wp-content/blogs.dir/1/files/2019/02/iphone-75×50.jpg 75w" sizes="(max-width: 330px) 100vw, 330px" title="" />
But that's not the case at all. The Apple-Netflix merger simply makes too much sense to ignore.
Apple's plans to enter the streaming video market is no secret. But they are well behind the curve.
Its FANG peers are already scaling up in the sector too. Amazon.com Inc. (NASDAQ: AMZN) already offers a full slate of original shows and movies on Prime Video. Alphabet Inc. (NASDAQ: GOOGL) is building a catalogue of original programming for its live TV streaming service, YouTube TV. And Netflix is the leader in the industry.
Plus, Walt Disney Co. (NYSE: DIS) is launching a streaming service featuring its catalogue, including its 21st Century Fox properties like "Alien." Disney also owns a controlling stake in Hulu along with Comcast Corp. (NASDAQ: CMCSA).
Apple has an uphill fight to compete in the streaming industry, but buying Netflix is just the
kind of radical development that could make Apple the instant leader…
Netflix Is a Turnkey Solution for Apple
According to JPM head analyst Samik Chatterjee, Apple's current financial position makes the acquisition play essential for the future of the company. Chatterjee believes it's now imperative that Apple use its cash to protect itself from "disruptions in the technology landscape."
Chatterjee's urgency over Apple's need to expand is not just conjecture – it comes on the heels of an increasingly negative forecast for the Silicon Valley giant.
Can't-Miss Opportunity: Renowned Author of Best-Selling Investment "Bible" Just Released His Newest Pick
Last month, Apple downgraded its guidance, announcing that revenue would fall short of expectations due to weak sales in China and increasingly less turnover in customer iPhone purchases.
In addition, Apple's January earnings came in under par. The iPhone maker reported $84.3 billion in revenue for the last quarter of 2018 – a 5% drop year over year. And sales in the current quarter are expected to fall as much as 10%.
While Apple raked in an eye-watering $59.5 billion in profits last year, the declining sales and lowered guidance has investors concerned the company has peaked.
That's where Netflix comes in.
Netflix would make Apple the instant leader in the global video streaming industry.
Netflix currently has over 139 million global paid subscribers, according to a report from late 2018. In addition, the company is producing over 700 movies and original series programs every year.
Gaining access to this streaming empire would be a windfall for Apple. The company would be able to access to Netflix's $1.2 billion in profits without having to build an expensive operation from the ground up.
As Chatterjee puts it, Apple will be able to "fortify its ecosystem with the acquisition of one of the world's largest in-demand content providers."
Now, critics of the merger have pointed out the Netflix comes with a heavy price tag.
They're right. Netflix currently has a market value of $150 billion, including $7 billion in debt.
But Apple has more than enough cash to cover it. Apple is currently sitting on a $245 billion war chest. And that's just in cash alone.
While Netflix would be a phenomenal acquisition for Apple, the truth is Netflix is just one of thousands of companies Apple could buy to leverage itself into new markets and prop up its bottom line.
For investors to make the most of Apple's next move, they have to keep their fingers on the pulse of Wall Street's most attractive companies.
And we've found the perfect way to do just that…
This Secret System Endlessly Searches for Small Stocks Ready to Explode
Join the conversation. Click here to jump to comments…