Shanghai Pharma (SHA: 601607) paid $1.2 billion to win the bidding war for Cardinal Health's (NYSE:CAH) China drug distribution operations. Cardinal was China's eighth-largest drug distribution company, with $3.5 billion in 2016 China revenues, while Shanghai Pharma is number three. After the companies are combined, Shanghai Pharma will become number one. In 2010, Cardinal got a foothold in the China market by paying $440 million to acquire Zuellig Pharma, a company that in-licensed China marketing rights to western drugs.
Arcus Biosciences, a Bay Area biotech, announced a $107 million Series C financing. The round was led by GV (formerly Google Ventures) and included participation from China investors Decheng Capital, BVF Partners and Hillhouse, among others. Arcus will use the capital for two clinical programs: AB928, a first-in-class dual adenosine receptor antagonist, and AB122, a PD-1 antibody for which Arcus in-licensed ex-China rights from WuXi Biologics (HK: 2269) and Harbin Gloria Pharma (SHZ: 002437) in a $816 million deal announced in August.
Adlai Nortye, a Hangzhou company, entered a $86.6 million in-licensing agreement to develop and market a novel immuno-oncolytic virus in Greater China that was discovered by Canada's Oncolytics Biotech (OTCQX:ONCYF). Reolysin is an intravenously delivered immuno-oncolytic virus that activates the innate and adaptive immune systems. Oncolytics plans a US Phase III trial of Reolysin in patients with HR+/HER2 metastatic breast cancer. Adlai Nortye will be responsible for all China clinical development of the candidate.
Zensun (Shanghai) Science & Technology raised $76 million from a group of investors led by SDIC Venture Capital Management, which contributed half of the funding itself. Zensun's lead drug is Neucardin, a novel treatment for chronic heart failure that is aimed at building the heart muscle. Zensun believes the drug, which has completed several Phase II trials in China and the US, will prove to improve cardiac function rather than treating the symptoms of cardiac disease.
Cygnus Biosciences, a Beijing company developing a novel sequencing technology, raised $19.6 million in a B Round. Cygnus is built on sequencing breakthroughs that it acquired from a Peking University team. Combining an innovative fluorogenic sequencing method with an information theory error-correction algorithm, Cygnus's technology offers error-free sequences of up to 200 base pairs. The financing was led by Zhonguancun Development Group and Shanghai Creation Investment Management.
Pfizer (NYSE:PFE) sold its 49% stake in a China generic drug JV it formed five years ago with Zhejiang Hisun Pharma (SHA: 600267). The company sold the stake to Sapphire I Holdings at an undisclosed price. In 2016, Pfizer signaled it intended to end the partnership because the JV's profits had not lived up to expectations. In 2012, when the JV was formed, it was said to be worth $545 million, with both companies contributing assets to the JV, not cash.
Corestone Biosciences, a Beijing novel medical device startup, formed a JV with Respiratory Motion of Boston. The JV will manufacture and offer a new generation of respiratory volume monitors, based on Respiratory Motion's ExSpiron platform, in China and other global markets. The ExSpiron monitors are intended for post-operative hospital care and home use. Founded by industry veterans, CorestoneBio plans to focus on anesthesia and pain management.
Shanghai Pharma (SHA: 600607) told Bloomberg that it wants to keep doing international deals to expand its portfolio of drug offerings. The company plans to acquire specialty drugs from foreign manufacturers, products that target cancer and cardiovascular disorders, along with branded generics from US or European (especially Switzerland or Germany) pharmas. It also hopes to acquire foreign manufacturing facilities and to sell its own products in large western markets. The news follows Shanghai Pharma's announcement yesterday that it will acquire Cardinal Health's China drug distribution business for $1.2 billion.
Trials and Approvals
Ascentage Pharma, a China-US company, reported the US FDA accepted its IND submission to begin clinical trials of APG-1387, a novel small molecule targeting pathways that inhibit apoptosis. Ascentage hopes to test the candidate in patients with advanced solid tumors and hematologic malignancies. If approved for human testing, APG-1387 will be the second of Ascentage's apoptosis-promoting candidates to start US and China clinical trials. Ascentage is headquartered in Hong Kong with an R&D lab in Shanghai and a lab-manufacturing facility in Taizhou's China Medical City.
Kunshan RiboQuark Pharma has dosed the first person in a China trial of a siRNA ocular neuroprotectant therapy. The therapeutic (QPI-1007) treats a "stroke in the eye," known more technically as acute non-arteritic ischemic optic neuropathy (NAION). QPI-1007 temporarily inhibits expression of the apoptotic protein, Caspase 2. RiboQuark is a JV formed by two siRNA companies: Ribo Life Science, headquartered in Kunshan, Jiangsu Province, and Quark Pharma, a US-Israeli company.
Disclosure: None
Editor's Note: This article covers one or more stocks trading at less than $1 per share and/or with less than a $100 million market cap. Please be aware of the risks associated with these stocks.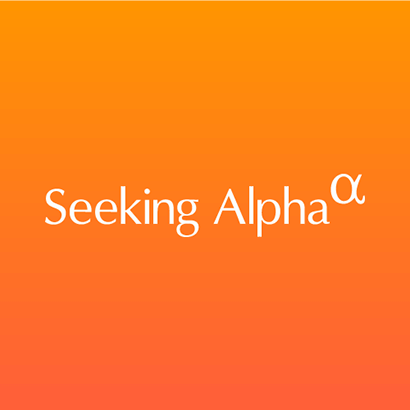 About this article:ExpandTagged: Investing Ideas, Quick Picks & ListsWant to share your opinion on this article? Add a comment.Disagree with this article? Submit your own.To report a factual error in this article, click here