Submitted by Slingshot Intern: Samuel Jordan
About the Global Blood Therapeutics and Voxelotor:
Global Blood Therapeutics (NASDAQ: GBT) is a clinical-stage biopharmaceutical company with a single clinical-stage product candidate, voxelotor. Voxelotor, formerly named GBT440, is a therapy for patients with Sickle Cell Disease [SCD]. It has received Fast Track, Orphan Drug [FDA and EMA], Rare Pediatric Disease, and PRIME [EMA] designation for the treatment of SCD. The company presented data at last week's ASH meeting from seven patients who received voxelotor through compassionate access. Top-line data from Part A of the Phase 3 HOPE trial is expected in H1 2018. Voxelotor was also investigated for use in treating patients with idiopathic pulmonary fibrosis, however, further trials were discontinued following data from its Phase 2a trials.
GBT announced its second secondary public offering of 2017 on December 14th, three days after its presentation at ASH 2017.
About GBT's Secondary Public Offering:
GBT's recently announced public offering will yield gross proceeds of $100 million to fund ongoing clinical development and trials for voxelotor. At current cash burn rates, this represents just under 13 months' worth of cash for the company.
This follows the issuance of approximately 6 million shares for $135.6 million in Q1 2017, and is in addition to a sales agreement with Cowen and Company to issue up to $125 million worth of common stock shares at current market prices.
The market reacted poorly to the announcement, and as of Friday [12/17/2017], GBT stock has fallen over 10% since the announcement. GBT's market cap as of 12/15/2017 was approximately $1.6 billion.
About Sickle Cell Disease:
Sickle Cell Disease [SCD] is a genetic disease that affects the shape of hemoglobin in the blood. While normal hemoglobin is shaped like disks, sickle cells are curved in a crescent, or sickle, shape. Sickle Cell Trait, when an individual has both a normal and sickle cell gene, acts as a natural defense against malaria but otherwise is asymptomatic. SCD is caused when an individual has two Sickle Cell genes and is most common in those of African descent. The disease can cause numerous complications, including acute and chronic pain, anemia, and decreased organ function. According to the National Institute of Health, 1 in 365 black children are born with the disease. In total, 100,000 Americans live with SCD.
Why Investors Should Care:
Current treatment options for patients with Sickle Cell Disease are very limited, with most medications prescribed focusing on managing symptoms
The market opportunity for an effective treatment is substantial with estimates as high as 3bn in peak sales
The seven patients featured in the presentations reported no voxelotor-related serious adverse effects and improvements in important endpoints
If the results for these seven patients are indicative of the results of the HOPE clinical trial, then it should give investors optimism for voxelotor future
These results, provided under compassionate access, were not the results of controlled trials, and as such may not be indicative of results from the HOPE trial
Also, the first new SCD treatment in two decades, Endari, was approved in July and may provide competition for voxelotor if voxelotor does get approved
Why Speak to an Expert:
Discuss the implications of the results from the compassionate access patients, and how investors should interpret these results
Learn about the mechanisms of voxelotor and see how it compares to alternatives
See how an informed expert feels about the potential of this SCD treatment
Who's the Expert Slingshot Will Be Speaking To?
A hematologist with experience treating sickle cell disease and was an investigator in the voxelotor trial.
Key Things to Consider or Ask an Expert About Voxelotor:
Can you describe the mechanism of action for GBT440? Are there any other hemoglobin oxygen affinity modulators out there, and how do they differ from GBT440? From a mechanistic perspective, how does GBT440 relieve sickle cell crises and pain? What are the current treatment options for patients with acromegaly? What is your preferred treatment option for your patients?
The Phase1/2 study showed that 46% of patients in the treatment group demonstrated an increase in hemoglobin (greater than 1 g/dL increase). How meaningful are these results for you?
In a case study of a male aged 67, reductions were observed in reticulocyte count and bilirubin, and blood oxygen levels were up from 86mmHg at baseline to 96mmHg at 65 weeks. Are those clinically significant results, and if so, what is the likelihood of this being replicated across all patients of all ages in the HOPE studies?
On a scale from 1-10, 10 being extremely excited, how would you rate your level of excitement for this drug?
How concerning to you are the recently reported patient deaths in the compassionate use extension? In Conclusion:
Sickle Cell Disease is a terrible condition that desperately needs an effective, safe treatment. In the results presented at ASH 2017, we saw exciting data from the seven patients in the compassionate access group that suggests that voxelotor could be that treatment. However, several key questions remain about the drug and the company.
The company has spent this year aggressively issuing shares of common stock which has contributed to a significant sell-off in recent days. In total, the $1.6 billion market cap company will have issued up to $360 million in new shares through public offerings and at-the-market sales within a 12-month period.
The results from the seven patients, while good, came from an entirely uncontrolled study outside of a clinical blinded trial and is a small sample. Therefore, questions remain.
Also important is the approval of Endari, in July. There have been significant efforts on the part of the FDA and NGOs to find better treatment options for SCD. Understanding the relationship voxelotor and Endari may share in the market can be discussed on the call.
If you're interested in accessing this interview with an expert (listening live or to a recording immediately after) and adding your questions for the expert, click here. A full transcript will be posted to our Seeking Alpha premium service 4 weeks after the call is executed.
Disclosure: I/we have no positions in any stocks mentioned, and no plans to initiate any positions within the next 72 hours.
I wrote this article myself, and it expresses my own opinions. I am not receiving compensation for it. I have no business relationship with any company whose stock is mentioned in this article.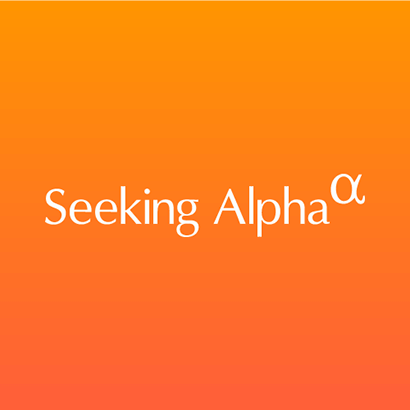 About this article:ExpandTagged: Investing Ideas, Quick Picks & Lists, Healthcare, BiotechnologyWant to share your opinion on this article? Add a comment.Disagree with this article? Submit your own.To report a factual error in this article, click here