U.S. stocks looked set to resume their recent push higher on Thursday, with equity futures rising amid signs the U.S. and China are open to discussing their trade dispute in high-level negotiations, potentially heading off a global trade war.
Traders were also looking ahead to inflation data, which could help steer the Federal Reserves interest-rate policies.
What are markets doing?
Futures for the Dow Jones Industrial Average
YMU8, +0.71%
rose 103 points, or 0.4%, to 24,794, while those for the S&P 500 index
ESU8, +0.54%
gained 9.40 points, or 0.3%, to 2,783.50. Futures for the Nasdaq-100 index
NQU8, +0.47%
rose 26.75, 0.4%, to 7,279.75.
The premarket gains come after a selloff on Wednesday, when U.S. stocks snapped a four-session winning streak as the Trump administration announced plans to impose another round of tariffs on Chinese goods. The Dow
DJIA, -0.88%
ended 0.9% lower, while the S&P
SPX, -0.71%
fell 0.7% and the Nasdaq Composite Index
COMP, -0.55%
shed 0.6%.
What is driving the market?
The trading mood on Thursday morning may have been getting a boost from signs the U.S. and China are willing to resume trade talks, which could end up in a bilateral agreement. Bloomberg reported late Wednesday that officials from both countries have raised the prospects of restarting a conversation at a high level.
Fears of a full-blown trade war possibly developing between the worlds two largest economies have weighed on equities around the globe in recent months, although analysts have pointed out that markets have remained somewhat resilient.
What are strategists saying?
U.S. futures and European markets are trading higher on the back of the hopes that the trade talks between China and the U.S. would resume soon at a higher level, said Naeem Aslam, chief market analyst at Think Markets, in a note.
The hope is that China and U.S. would be able to resolve this matter through bilateral agreement. But uncertainty around this matter has anchored up. The sad aspect is none of the parties are ready to throw in the towel yet, which makes me think that there is no resolution in sight, he added.
Whats on the economic calendar?
Inflation data for June are due at 8:30 a.m. Eastern Time, seen as the most important release on Thursday. A strong reading could further strengthen speculation the Fed will raise rates two more times this year, bringing the total to four hikes in 2018.
Economists polled by MarketWatch expect consumer prices to have risen 0.2% month-on-month in June.
At 10:30 a.m. Eastern, Philadelphia Fed President Patrick Harker is due to take part in a discussion at an event in Idaho, and the Treasury Department is slated release its June figures on the federal budget for June at 2 p.m. Eastern.
See: MarketWatchs Economic Calendar
Stock movers
Shares in software company CA Inc.
CA, +0.16%
rallied 16% in premarket trade after chip giant Broadcom Inc.
AVGO, -2.84%
confirmed late Wednesday it has agreed to take over the software company for $44.50 a share. Broadcom shares were down 6.5%.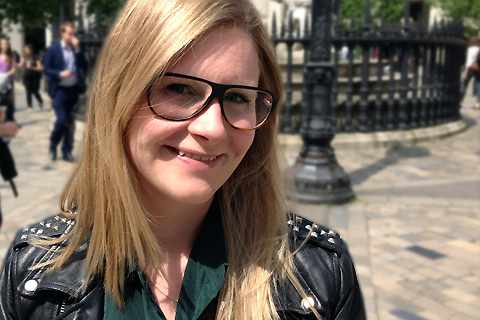 Sara Sjolin
Sara Sjolin is a MarketWatch reporter based in London. Follow her on Twitter @sarasjolin.
We Want to Hear from You
Join the conversation
Comment
Related Topics U.S. Stocks Markets NY Stock Exchange NASDAQ
Quote References YMU8 +176.00 +0.71% ESU8 +15.00 +0.54% NQU8 +34.25 +0.47% DJIA -219.21 -0.88% SPX -19.82 -0.71% COMP -42.59 -0.55% CA +0.06 +0.16% AVGO -7.12 -2.84% Show all references
MarketWatch Partner Center
Most Popular
Heres what smart rich people really do with their nest egg