After a flurry of deals over the past two months, the pre-Thanksgiving rush has come to a close. No IPOs are pricing in the week ahead. However, this is the last week for most companies to submit initial filings with enough time to price IPOs before year-end. Quiet periods will expire for six recent IPOs this week, with street research expected for antibody biotech Ablynx (NASDAQ:ABLX), BP Midstream LP (Pending:BPMP), National Vision Holdings (NASDAQ:EYE), ForeScout Technologies (NASDAQ:FSCT), Merchants Bancorp (NASDAQ:MBIN) and Nexa Resources (Pending:NEXA).
Upcoming Street Research

Issuer
Business




Quiet Period
Expiration Date

Deal Size($m)
Market Cap($m)

First Day Return
Return at 11/17

Bookrunners

Ablynx
Belgium

Mon
11/20

$200
$1,291

+28.6%

BofA Merrill,
J.P. Morgan,
Jefferies

Belgian biotech developing single-domain antibodies for various diseases.




BP Midstream Partners LP
Houston, TX

Mon
11/20

$765
$1,886

-4.2%

Citi,
Goldman Sachs,
Morgan Stanley,
4 more…

MLP formed by BP to own pipeline for crude oil and refined products.

National Vision Holdings
Duluth, GA

Mon
11/20

$348
$1,754




+26.5%

BofA Merrill,
Goldman Sachs,
Citi,
5 more…

Value-focused optical retailer and eye care provider LBO'd by KKR.

ForeScout Technologies
San Jose, CA

Tue
11/21

$116
$1,000

+15.9%

Morgan Stanley,
J.P. Morgan,
Citi,
2 more…




Provides enterprise security software for network access control.

Merchants Bancorp
Carmel, IN

Tue
11/21

$100
$444

+5.0%

Sandler O'Neill,
Stephens Inc.,
Raymond James

Indiana bank focused on FHA loans and warehouse mortgage financing.

Nexa Resources
Brazil




Tue
11/21

$496
$2,133

+8.8%

J.P. Morgan,
BMO Capital,
Morgan Stanley,
6 more…

Leading Brazilian miner of zinc and other metals being spun out of Votorantim.
Quiet Periods
National Vision, the best performer of the group (+36% from its IPO price), should see street research come out on Monday, November 20. The optical retailer's strong trading (+8% in the aftermarket) likely reflects investor demand for an "Amazon-proof" company with high quality growth. It has generated positive comparable store sales growth for 62 consecutive quarters.
Cybersecurity unicorn Forescout Technologies is up 16% from its IPO. Street research is expected to be released on Tuesday, November 21. ForeScout plans to announce its 3Q17 results on December 7. The company provided preliminary results in its prospectus: revenue grew roughly 31% y/y to $64 million while operating loss narrowed to about $7 million.
Lock-ups
In the week ahead, shareholder lock-ups will expire for Brazilian memory chip manufacturer SMART Global Holdings (Pending:SGH) and US cable provider WideOpenWest (NYSE:WOW). SMART traded up 25% on Thursday after raising guidance; its 227% return makes it the year's best-performing technology IPO. WideOpenWest trades 40% below its IPO price. Highlighting headwinds in the industry, the year's other cable company IPO, Altice USA (NYSE:ATUS), has also struggled (-30% from IPO).
IPO Market Snapshot
The Renaissance IPO Indices are market cap weighted baskets of newly public companies. The Renaissance IPO Index is up 34.2% year-to-date, ahead of the S&P 500, which is up 15.2%. Renaissance Capital's IPO ETF (NYSE: IPO) tracks the index, and top ETF holdings include First Data (NYSE:FDC) and Square (NYSE:SQ). The Renaissance International IPO Index is up 27.0% year-to-date, while the ACWX is up 22.1%. Renaissance Capital's International IPO ETF (NYSE: IPOS) tracks the index, and top ETF holdings include Japan Post and ABN AMRO Group.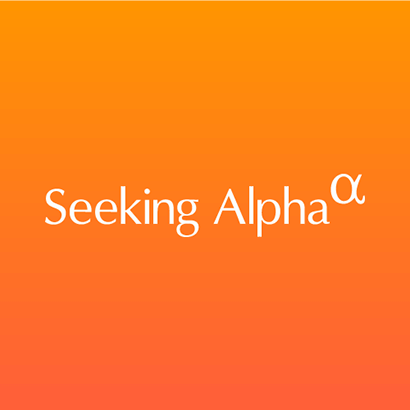 About this article:ExpandTagged: Investing Ideas, IPO AnalysisWant to share your opinion on this article? Add a comment.Disagree with this article? Submit your own.To report a factual error in this article, click here