U.K. stocks advanced on Friday, set to break a two-day losing streak, as the pound selloff resumed on signs Brexit discussions between Brussels and London are close to a painful breakdown.
Traders reacted little to data confirming the U.K. economy expanded at its slowest pace in five years in the first quarter.
What are markets doing?
The FTSE 100 index
UKX, +0.27%
gained 0.3% to 7,739.78, trimming its weekly loss to 0.4%. The London benchmark has moved sharply lower over the last two days on increasing concerns about trade talks between the U.S. and China, and on worries over President Donald Trumps decision to pull out of a historic summit with North Korea.
The pound
GBPUSD, -0.1794%
fell to $1.3355, from $1.3379 late Thursday in New York. Sterling touched a fresh 2018 low earlier this week wound $1.3305.
What is driving the market?
The fall in sterling provided a lift to the FTSE 100 on Friday. A weaker pound tends to boost the FTSE 100, as the indexs components conduct the bulk of their business overseas and a softening in sterling lifts revenue when converted back into the U.K. currency.
Sterling was hit by concerns over the Brexit negotiations after European Union officials said the British government was chasing a fantasy in the talks, according to the Guardian newspaper. The comment came after a tense week of discussions, with the two sides fighting over the future security relationship. Fears are the lack of agreement could lead to a complete breakdown in negotiations.
Headline of the day… pic.twitter.com/7mpPA9xAv1
— Ryan Sabey (@ryansabey) May 25, 2018
Bank of England Governor Mark Carney warned in a speech late Thursday that a disorderly Brexit could trigger another interest rate cut to support the British economy.
Carney will speak again on Friday at the Swedish Riksbank Anniversary Conference in Stockholm at 2:20 p.m. London time, or 9:20 a.m. Eastern Time.
Meanwhile, calm appeared to be returning to the market after a week of geopolitical ups and downs, as North Korea made a restrained response to Trumps withdrawal from a planned June meeting with Kim Jong Un. A senior foreign ministry official said North Korea was still willing to meet and sit down face-to-face with the U.S. and resolve issues anytime and in any format.
The session may see thin volumes as traders head out for a long weekend, as the market will close Monday for the late May bank holiday.
What data are in focus?
The U.K. economy expanded at 0.1% in the first-quarter, confirming a previous estimate from the Office for National Statistics. The reading was in line with expectations.
The slow growth rate marks period since the fourth quarter of 2012 and has largely been attributed to exceptionally cold weather in February and March.
When the first GDP reading came out in late April, it shocked investors with how weak it was. At the time, it sent the pound sharply lower, as it was seen as completely ruling out a BOE rate hike in May.
At the May BOE meeting, the central bank kept rates on hold, with Carney citing temporary weakness in the economy as the reason to stay put.
What are strategists saying?
If Bank of England Governor Mark Carney was hoping for a surprise uplift in the latest GDP estimate this morning, he was dealt yet another blow, said Anthony Kurukgy, senior sales trader at Foenix Partners, in a note.
The latest reading, which came in line with market expectations (0.1%) reaffirms the U.K. central banks views that a combination of stagnated growth and softer data will only keep the likelihood of U.K. interest rate hikes on hold. With the unreliable boyfriend at the helm, theres an argument to say that one interest rate rise in 2018 isnt exactly a forgone conclusion, he added.
Stock movers
Shares of GVC Holdings PLC
GVC, +2.95%
rose 1.9% after the sports-betting and gaming group said revenue increased in the 20-week period ending May 20 even as U.K. sales were hit by adverse weather.
AstraZeneca PLC
AZN, +0.64%
AZN, +0.11%
added 1% after the drug giant reported positive results for its Imfinzi cancer drug.
Royal Mail PLC
RMG, -3.37%
dropped 2.9% after Berenberg cut the delivery company to sell from hold, according to Dow Jones Newswires. Berenberg said Royal Mail faces little profit growth in coming years, as its customers are likely to scale back on sending out marketing materials due to the EUs new General Data Protection Regulation. The GDPR privacy rules come into effect on Friday.
Read: 5 things to know about the GDPR rules taking effect Friday which could cost big, bad tech billions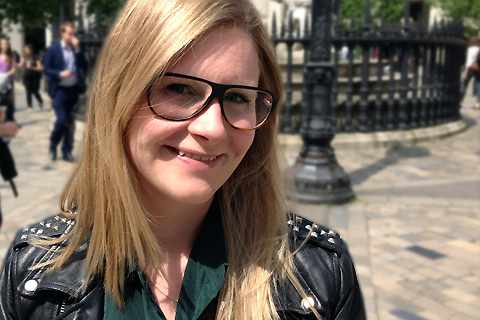 Sara Sjolin
Sara Sjolin is a MarketWatch reporter based in London. Follow her on Twitter @sarasjolin.
We Want to Hear from You
Join the conversation
Comment
Related Topics United Kingdom London Stock Exchange London Markets Bank of England Europe European Markets
Quote References UKX +20.79 +0.27% GBPUSD -0.0024 -0.1794% GVC +29.00 +2.95% AZN +35.00 +0.64%