U.K. stocks on Friday pulled back from a record close, as shares of AstraZeneca declined following the heavyweight drug makers earnings report, and as shares in oil companies took a break from their recent rally.
What are markets doing?
The FTSE 100 index
UKX, -0.23%
dropped 0.2% to 7,775.70, on track to break a three-day winning streak. On Thursday, that win streak helped push the London benchmark to an all-time closing high, after a solid run that was boosted by a weaker pound and a rally in oil stocks.
For the week, the FTSE 100 was on track for a 0.6% gain, which would mark an eighth straight week of advances. That would be its longest weekly winning run since July 2005, when the index also rose for eight consecutive weeks.
The pound
GBPUSD, -0.1628%
on Friday fell to $1.3512 from $1.3516 late Thursday in New York.
What is driving the market?
U.K. investors paused for breath after pushing the blue-chip index to a record on Thursday. They also monitored geopolitical risks and the latest developments in the Brexit discussions.
On the Brexit front, U.K. Prime Minister Theresa May denied reports earlier this week that Britain was looking to stay in the EU customs union after Brexit. Instead, her cabinet agreed to a backstop proposal that would align the U.K. with EU tariffs after 2020 to avoid a hard border with Ireland. The backstop plan would only be needed if the U.K. was unable to agree on a separate customs deal with the EU, which would raise prospect of a hard border in Ireland, according to the BBC.
On the global scene, U.S. President Donald Trump somewhat dashed hopes of a trade deal between the U.S. and China. At a press conference on Thursday, Trump said he doubts that the negotiations will succeed because China has become very spoiled on trade.
With no major economic reports on deck in the U.K. on Friday, traders instead focused on the latest corporate news.
Stock movers
Shares of AstraZeneca PLC
AZN, -2.58%
AZN, -0.16%
dropped 1.8% after the pharma giant reported core earnings that missed forecasts. Core operating profit the companys preferred measure, which strips out one-time gains and impairments fell to $896 million from $1.67 billion a year ago.
J Sainsbury PLC
SBRY, -0.11%
rose 0.2%. The gain came even as the U.K. competition watchdog said it is considering investigating the proposed merger between J Sainsbury PLC and Walmart Inc.s
WMT, -1.90%
British arm, Asda Group Ltd.
Energy companies were also falling after scoring multi-year highs on Thursday on the back of a continued advance in oil prices. Shares of BP PLC
BP., -0.26%
BP, +1.03%
, which closed at an eight-year high on Thursday, dropped 0.3% on Friday, while Royal Dutch Shell PLC
RDSB, -0.50%
RDS.B, +1.61%
, which scored an all-time high on Thursday, fell 0.5%.
Related Topics United Kingdom London Stock Exchange London Markets Bank of England Europe European Markets
Quote References UKX -18.27 -0.23% GBPUSD -0.0022 -0.1628% AZN -138.00 -2.58% SBRY -0.35 -0.11% WMT -1.64 -1.90% BP. -1.50 -0.26% BP +0.48 +1.03% RDSB -14.00 -0.50% RDS.B +1.21 +1.61% Show all references
MarketWatch Partner Center
Most Popular
Bill Gates: Trump didnt know the difference between HIV, HPV
Mortgage rates reach seven-year high in a housing market reckoning
Here are the 20 stocks that the biggest hedge funds love most
Pope warns of a ticking time bomb whose explosion would devastate market
Can boxed water compete against bottled water?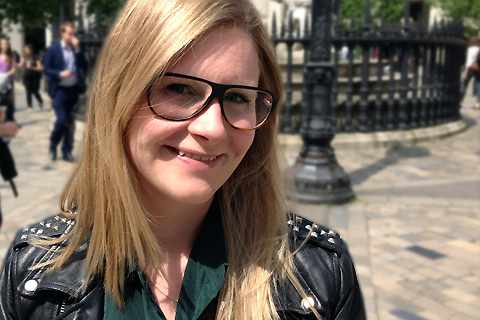 Sara Sjolin
Sara Sjolin is a MarketWatch reporter based in London. Follow her on Twitter @sarasjolin.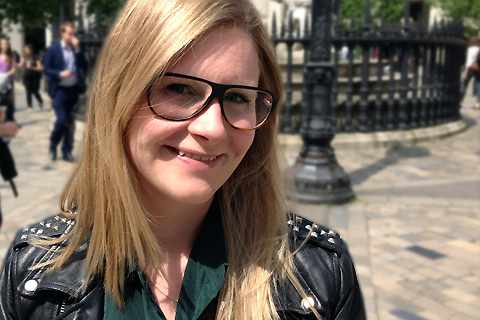 Sara Sjolin
Sara Sjolin is a MarketWatch reporter based in London. Follow her on Twitter @sarasjolin.
We Want to Hear from You
Join the conversation
Comment
(function () { var isSSL = 'https:' == document.location.protocol; window.nativeAdsContext = { appId: "CFEAB5E0AC88686BA597A26FB4B54555349E3478", apikey: "ARAPgnyc0MRHNRr40%2b9oSrfSwlZG5%2bAfMeBkG2%2fh9AatBHngxiuMRHpQ%2bFJ%2fxfgc2iE%3d", publisherId: "204461", publisherName: "MarketWatch", tracingtag: "mw-tracingtag", msNativeAdsScriptLoc: "//h6.msn.com/nativeads/ms-nativeads.min.js", pageCategory: "money", pageType: "articles", bingTrafficPercent: "100" }; window.bingNACallBackToLoadOtherScript = function() { window.medianet_width = "600"; window.medianet_height = "250"; window.medianet_crid = "305312222"; window.medianet_versionId = "111299"; var mnSrc = (isSSL ? 'https:' : 'http:') + '//contextual.media.net/nmedianet.js?cid=8CU6CD37D' + (isSSL ? '&https=1' : "); document.write('