This site uses Akismet to reduce spam. Learn how your comment data is processed.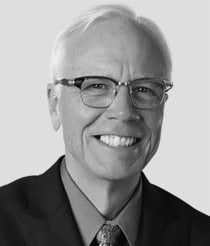 Michael A. Robinson
My 2019 Acura MDX often reminds me of a standard line from old Westerns.
In so many of those classic films, a hero would sum up the atmosphere right before a climactic gun battle by saying, "It's quiet, too quiet."
See, my hybrid comes equipped with three electric motors. Sometimes, when I'm at a traffic light or idling the car in the driveway, the MDX is so quiet that I will check to make sure the engine really is running.
Well, fasten your seat belts folks – cars across the board are about to become just as silent.
They're also going to become much more fuel-efficient, as the center of gravity in the auto industry shifts from gas-powered units to hybrids and electrics, also known as EVs.
If you have any doubt that this is an unstoppable trend in the $1.7 trillion global auto sector, then consider the recent big racket made by Volkswagen AG (OTCMKTS: VWAGY).
The company just stepped up its commitment to EVs by saying it intends to produce 22 million of them in the next decade alone.
And I've uncovered an electric vehicle stock that's is a play on the entire EV movement. It's like owning an exchange traded fund (ETF) on the future of auto technology…
Check it out…
The EV Catalyst
Now then, it's not exactly accurate to say that VW is doubling down on electrics. But the new forecast is a 46% increase from its previous goal of putting 15 million EVs on the world's highways.
Make no mistake. This will be a gig catalyst for the entire EV movement.
Brace Yourself: The 5G Revolution Is Unleashing Your Next Potential TRILLION-DOLLAR Opportunity – Go Here Now
VW ranks as the world's top-selling car firm, having outsold Toyota since 2016. It projects that 40% of all its cars will be electrics within in just a few years, and will be carbon neutral by 2050.
That puts VW at the forefront of a global car segment that Allied Market Research says is growing by more than 22% a year. The firm forecasts EV sales of $567 billion by 2025, up 380.5% from the base year of 2017.
Clearly, this is a target rich environment for a savvy auto supplier that knows how to make key EV components for the global car sector.
And that's why savvy tech investors ought to take a good look under the hood at this EV stock…
Join the conversation. Click here to jump to comments…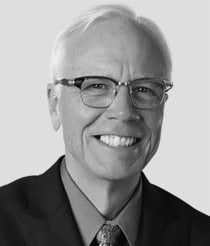 Michael A. Robinson
About the Author
Browse Michael's articles | View Michael's research services
Michael A. Robinson is one of the top financial analysts working today. His book "Overdrawn: The Bailout of American Savings" was a prescient look at the anatomy of the nation's S&L crisis, long before the word "bailout" became part of our daily lexicon. He's a Pulitzer Prize-nominated writer and reporter, lauded by the Columbia Journalism Review for his aggressive style. His 30-year track record as a leading tech analyst has garnered him rave reviews, too. Today he is the editor of the monthly tech investing newsletter Nova-X Report as well as Radical Technology Profits, where he covers truly radical technologies – ones that have the power to sweep across the globe and change the very fabric of our lives – and profit opportunities they give rise to. He also explores "what's next" in the tech investing world at Strategic Tech Investor.
… Read full bio