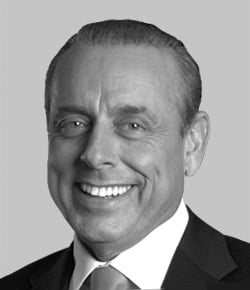 Shah Gilani
Just recently, an indictment of five accountants became unsealed.
This isn't just any old document. It is proof of just how cozy relationships and revolving doors add to the epidemic of funky accounting practices.
The accountants named include three big shots from KPMG, one 2015 hire at KPMG who came over from the Public Company Accounting Oversight Board (the regulatory body controlled by the SEC that oversees accounting firms), and a KPMG wannabe who was working at the PCAOB.
Add that to the fact that General Electric Co.'s (NYSE: GE) outside auditor has always been KPMG, and maybe investors will start to understand that audits aren't foolproof. Sometimes even the audits that are supposed to be irreproachable are factually lacking and fraudulent.
There's a lot going on behind the scenes when it comes to GE, the PCAOB, and the Big Four of accounting (Deloitte & Touche LLP, Ernst & Young LLP, Pricewaterhouse Coopers, and KPMG).
As always, I'll be your guide…
The Call Is Coming from Inside the House
The U.S. District Court's unsealed indictment on conspiracy alleges that the group engaged in fraudulent activities to benefit KPMG.
These individuals are:
David Middendorf (former national managing partner at KPMG) Thomas Whittle(former audit partner at KPMG) David Britt (former audit partner at KPMG) Cynthia Holder (former PCAOB inspector and 2015 hire at KPMG) And Jeffrey Wada (former PCAOB inspector).
Brian Sweet, a former inspector at the PCAOB who was hired by KPMG, already plead guilty to conspiracy charges. It's likely he will testify against the others.
The scheme was simple enough. The PCAOB oversees supposedly independent outside accounting firms that audit public companies. Up until recently, the chairperson and board never came from the Big Four accounting firms.
The PCAOB, while technically independent, is overseen by the Office of the Chief Accountant, a position under the auspices of the SEC. For longer than most anyone can remember, the chief accountant has come from one of the Big Four accounting firms and usually returns there when they leave.
It's a revolving door into regulatory power.
Allegedly, when Cynthia Holder was at the PCAOB, she gave KPMG bigwigs a heads-up on which audits conducted by KPMG the PCAOB investigative team was going to ask to take a look at. In theory, it's to make sure KPMG wasn't deficient in doing its job. That's what the PCAOB does.
It only takes 10 minutes a week to double your way to $1 million…This strategy doesn't require any special training yet it could potentially put $1 million in your bank account faster and easier than you ever dreamed…
For her good work at the PCAOB, Holder got a coveted job at KPMG (cough, revolving door) and allegedly enlisted Jeffrey Wada, who was still at PCAOB but wanted to join KPMG, to continue supplying KPMG with lists of audits that PCAOB inspectors were going to ask for.
Apparently the scheme was uncovered – perhaps internally, it hasn't been disclosed – and all hell broke loose. The accountants involved at KPMG and the PCAOB were fired and later indicted.
Join the conversation. Click here to jump to comments…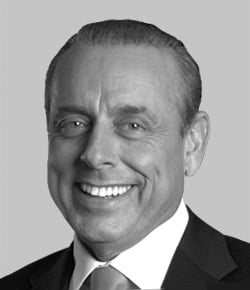 Shah Gilani
About the Author
Browse Shah's articles | View Shah's research services
Shah Gilani is the Event Trading Specialist for Money Map Press. In Zenith Trading Circle Shah reveals the worst companies in the markets – right from his coveted Bankruptcy Almanac – and how readers can trade them over and over again for huge gains. He also writes our most talked-about publication, Wall Street Insights & Indictments, where he reveals how Wall Street's high-stakes game is really played.
… Read full bio