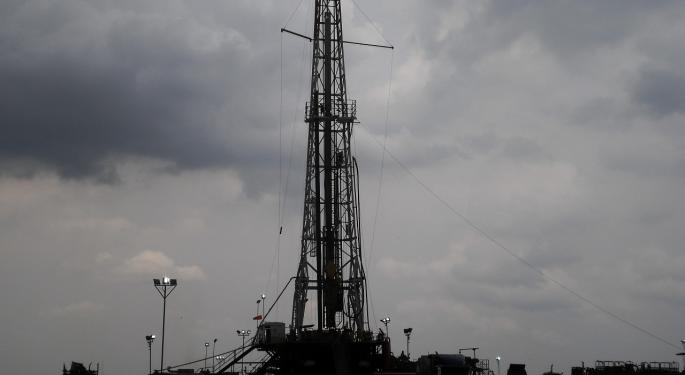 Related XOM Not Even Elon Musk Could Convince Donald Trump To Stay In The Paris Climate Accords Why Russia (And Probably Exxon) Want The U.S. To Lift Economic Sanctions Microcap With 6% Yield and Monthly Distributions (GuruFocus)
Related USO Trump Confirms US Exit From Paris Accord: He's Right, It Is A Bad Deal Oil Prices Are Under Pressure, But Russia Says OPEC Deal Is Working Oil Sinks, Gold Shines; Which Top Chip Stock Is In Buy Zone? (Investor's Business Daily)
Disappointment with the pace of the global oil market recovery once again has Exxon Mobil Corporation (NYSE: XOM) shares trading near the critical $80 support level. A breakdown below $80 support could be bad news for Exxon bulls. Here's why.
The $80 level has served as support for Exxon since mid-2016. The stock dipped as low as $80.07 in September and bounced again off of $80.53 again in November. After rebounding as high as $91.51 in December following the OPEC crude oil production cut agreement, the stock drifted lower in January and has been hugging $80 for more than four months now.
Related Link: OPEC Cuts Aren't Cutting It
The green $80 support level and two red resistance levels at $83 and $92 are included in the chart below.
So far, the $80 support level has held, leaving the stock trapped in a tight range between support at $80 and resistance at around $83. A breakdown below this range would eliminate critical support and could send Exxon shares tumbling back to the $70 level that served as support in early 2016.
If Exxon follows the same trading pattern it has demonstrated since February, the stock could once again bounce off of $80 and head back toward $83 in the weeks ahead. A breakout above $83 could be a sign the wider trading range between $80 and $92 is back in play.
One thing is certain — Exxon has severely lagged the market so far in 2017. While the S&P 500 is up more than 8 percent year to date, Exxon is down 10.7 percent on the year.
Joel Elconin contributed to this report.
Related Link: The Paris Climate Agreement's Most Surprising Defender: Exxon Mobil