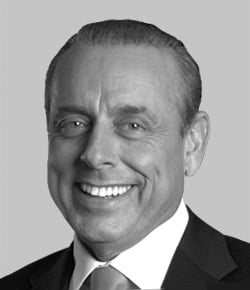 Shah Gilani
There's no CEO on the planet more exciting and futuristic than Elon Musk – the founder, principal owner, chairman, and chief executive officer of Tesla Inc. (Nasdaq: TSLA).
While he is undoubtedly all of those things, some detractors say he's also a sham salesman, selling snake oil to the masses and greedy investors who want to believe his cars, solar homes, space adventures, and tunnels are our future.
As for me, I think he's a genius. However, I'm not convinced his endeavors are going to work out for investors.
Lots of problems are brewing for Tesla and Mr. Musk's related companies, and it's all about to come to a boil – and likely sooner than we think. Investing in the stock is not an option right now, but I have a sneaky play that could have you rolling in the dough while the company scrambles.
Here's why Elon Musk's brilliance won't be enough to be Tesla's salvation…
Tesla's Real Problem
First, I think the Tesla Model S is a stunning and superior automobile, in every respect, from styling to technology to ultra-extraordinary performance.
The Model X… Not so much for me. The Model 3, not so much either. In terms of styling, I don't love either the X's or 3's mass-market, boxy-looking stance or profile.
Here's the thing on the cars. The Model S was a breakthrough in every way. Without it, there wouldn't be an X or a 3. But the S is expensive and has a limited audience.
The X has a much wider audience, but it still hasn't been selling well.
It looks like the mass-market 3 is the company's hope in terms of getting to economies of scale and eventually profitability.
I say, good luck with that.
Elon Musk has never delivered on any production promise, ever. Not even close. That seemed okay with equity investors because the hype over the S was so outrageous that they practically believed Mr. Musk walked on water.
The biggest problem with not delivering on production goals on the Model 3 (which was supposed to be up to 5,000 units a week last quarter) is that other electric vehicle (EV) makers are catching up, and they're about to come to market with better cars for the same – or less – money.
Tesla hasbigger problems onits hands. What specifically?
Join the conversation. Click here to jump to comments…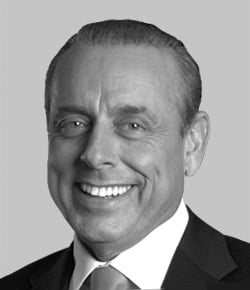 Shah Gilani
About the Author
Browse Shah's articles | View Shah's research services
Shah Gilani is the Event Trading Specialist for Money Map Press. In Zenith Trading Circle Shah reveals the worst companies in the markets – right from his coveted Bankruptcy Almanac – and how readers can trade them over and over again for huge gains.Shah is also the proud founding editor of The Money Zone, where after eight years of development and 11 years of backtesting he has found the edge over stocks, giving his members the opportunity to rake in potential double, triple, or even quadruple-digit profits weekly with just a few quick steps. He also writes our most talked-about publication, Wall Street Insights & Indictments, where he reveals how Wall Street's high-stakes game is really played.
… Read full bio