It has been an inauspicious start to the year for Tesla Motors (TSLA). On January 3rd, the electric vehicle company announced production and delivery numbers of its Model 3 sedan that fell far short of Wall Street estimates. Shares took a beating on the news and fell further in early trading on January 4th. Thursday trading saw Tesla hit a low of $305.69 before rebounding quite a bit to close at $314.70, down more than 3% from its high the day before.
Production issues are just the tip of the iceberg, as cash flow issues have begun to worry even bullish analysts. Burning through more than $1 billion a quarter and already laden with a hefty debt pile, raising cash through dilution is looking ever more imminent.
Beyond its own internal woes, Tesla is facing mounting competition from incumbents in the auto industry immediately worrisome is the unexpected surge in demand for competitors' EVs.
2018 could be the year things start to get really bad for Tesla. Let's take a look under the hood.
Failure to Deliver – Again
In Q4 2017, Tesla delivered just 1,550 Model 3 sedans, barely more than half the Wall Street consensus estimate. No one should be surprised that Tesla failed to meet its promised delivery numbers; after all, it has rarely lived up to its wild promises, consistently extending deadlines and under-delivering. CEO Elon Musk has certainly long been a fan of making big promises only to roll them back again and again. As recently as July 2017, he claimed Tesla would be able to produce 20,000 Model 3s in December. In November, Tesla revised that estimate to March 2018. In Q4 2017, it managed to produce just 2,917 during the entire fourth quarter and the long-promised 5,000-per-week production rate is now expected by the end of June 2018.
The chief problem has been persistent production bottlenecks that have required extensive attention, time, and money. The need to do significant amounts of post-production repairs and refits has further eaten into production speed and, ultimately, margins. Demand is not the problem presently. There are 400,000 Model 3 pre-orders after all.
The fundamental production issues make Tesla's claim that it can achieve a 25% profit margin look rather laughable. And the longer a buyer has to wait, the more likely they will cancel their order and buy something else. Even die-hard believers can lose patience. Tesla claims to have worked through the bottleneck issues by and large, yet the company still estimates that it will only reach production speed of 5,000 a week in Q2 2018. But there is no clear indication that all the bottlenecks have indeed been cleared. Yes, production has picked up a bit in the waning days of 2017, but nothing like as much as would be necessary to consider a nearly doubled production speed certain.
Tesla's current argument is that it is focused more on quality control and efficiency than on volume alone. Yet the need for so many off-line fixes seems to imply that production efficiency and production-line quality control are far from the best-in-class the company wants us to believe. Furthermore, the production pathology may go deeper, as JPMorgan (JPM) analyst Ryan Brinkman has pointed out:
"Perhaps the issues that have significantly hobbled the Model 3 ramp really can be fixed in a cost-effective manner and shortly cycled past (although this did not happen in 4Q) But we rather suspect that the materially missed launch cadence could be the result of too optimistic assumptions on the company's part as regards the ease of manufacturing the Model 3."
It is clear that the latest revised timetable is just one more in a string of disappointments, and investors would be wise to start treating such pronouncement as what they are: magical thinking.
Cash Burn Starting to Get Scary
Tesla's chewing through cash has come back onto investors' radar in light of the revised production timetable. The whole Tesla profit story has been based on the premise that Tesla can produce the Model 3 in large quantities and obtain luxury vehicle-level margins. The onerous production issues and continued high cost of making Model 3s already proves the lie of massive margins. And the slow production ramp has sparked serious worries about cash flow.
Tesla burned through $1.1 billion on capital expenditure alone in Q3 2017, and the company has estimated that figure to be similar for the fourth quarter. Total quarterly cash burn is closer to $1.4 billion. Getting to the level of Model 3 production needed to be profitable – if it ever will be – will require billions more in investment, as will building and operating the facilities for other products, such as the promised Tesla Semi Truck, which will likely cost billions of dollars
With $3.5 billion in cash at the end of Q3 2017, Tesla looks like it will have little alternative than to raise significant amounts of capital in 2018. Given its burn rate and slow ramp on Model 3 production, Tesla may be out of cash by mid-2018 if it does not raise money. To keep going to the end of the year, it will likely need to raise at least $3 billion. That means a stock offering or bond issue.
Some bulls will point to other cash-producing remedies as a viable alternative to stinging dilution. Tesla's plan to produce a new limited run of its ultra-luxury Roadster. While it probably won't hurt, the Roadster won't help all that much either, as The Wall Street Journal has pointed out:
"Tesla will sell up to 1,000 ultra high-end versions of the Roadster for $250,000 apiece, with payment required up front. That could raise $250 million quickly, but that capital would last for just two weeks at the current burn rate."
The burn rate is so obscene, there is little that can be done but try to rake in more cash from a stock or debt offering. The debt route looks generally foreclosed. It has already issued plenty of junk bonds and a total debt load of $11.72 billion. With deteriorating cash position and ever-lengthening production schedules, bond buyers may not find the prospect of taking on more Tesla debt particularly appetizing.
That leaves a stock offering as the likely path forward. Given Tesla's eye-watering valuation of more than $50 billion, a 3-4% dilution would not be fundamentally damaging. However, the implication of such an equity raise could begin to shake investor confidence: The realization that it may only be a temporary remedy to an ongoing problem and that more is bound to follow.
Chevy Bolts Ahead
Many Tesla bulls seem to act as if Tesla operates in a league of its own and that the EVs of other automakers can never hope to compete directly. That notion has been put to the test faster than even many bearish analysts suspected.
Any lucrative space with limited barriers to entry will end up attracting major competitors. Tesla boosters claim that the likes of the Chevy Bolt, produced by General Motors (GM), cannot hope to compete against the Model 3 on performance. Yet it has come out swinging on the one point that really matters: Sales.
On January 3rd, perhaps deliberately rubbing salt in Tesla's latest wound, GM announced Q4 2017 Bolt sales. The auto giant sold 23,297 Bolts in 2017 and 3,227 in December alone. It is a remarkable reversal of fortune from early 2017 when Tesla's 400,000 preorder backlog and anticipated production of 5,000 Model 3 sedans per week by late 2017. Facing off against the market leader looked like it would be a serious challenge. Yet, as a new year begins, it looks like the Bolt may very well beat Tesla to the goal of 5,000 deliveries per week.
GM is not alone, of course. Ford (F) and others are also ramping up their EV production, marketing, and sales. They are also investing heavily in technology in ways a cash-strapped Tesla cannot. Being at the cutting-edge of technology and engineering is a crucial component of success in this industry. Tesla enjoys some advantages still; even where it has lost its advantage, public perception has largely failed to realize it.
The market can be irrational and hold onto unrealistic, and even fantastical, notions for a surprisingly long time. But eventually, it corrects. When the market wakes up to reality, Tesla will likely find it a rude awakening indeed.
Analyst Reaction: Bear Celebrate While Bulls Obfuscate
Tesla is one of the most covered stocks, so it is no surprise that the major analysts weighed in on the latest bad news.
Goldman Sachs (GS), which has been bearish on Tesla for a while now, responded to the production and delivery numbers with further negative outlook. Goldman's analysts were unconvinced by Tesla's assertions that the bottleneck issues were largely resolved, citing "incremental production issues" as a continuing concern. It pointed out other warning signs, including declining in-transit numbers for the Model S and Model X, as well as the potential for margin compression as older cars are sold from inventory – possibly at a discount.
The bull case was defended ardently by Morgan Stanley's (MS) Adam Jonas, a long-time Tesla booster. This is the same Morgan Stanley analyst who, in all seriousness, proposed a merger of Tesla and SpaceX, Elon Musk's private space travel venture. I explained in a previous article why such a move would be a tremendously bad idea, principally because SpaceX may actually become a profitable and prosperous company and should not be saddled with a financial albatross like Tesla.
This time around, Jonas was once again eager to make excuses for Tesla once more failing to meet expectations. He went so far as to propose buying the dip. The problem with that logic, of course, is that the "dip" is not so much a dip as a harbinger of things to come. Jonas does seem to have been shaken a wee bit by the bad news, doing his best to pretend that his numerous past notes on Tesla were not quite so bullish as they clearly were, claiming that, "We continue to view Tesla as a high-risk investment". That effort to play the middle is rather silly, given he still has the ludicrous price target of $379.
Cowen (COWN) gave a more middle-of-the-road response to the latest news, commenting that there was plenty of fodder for bears, but also some bright points for bulls to point to:
"We originally thought the make or break point for the company would be in the Spring on the call and now the team has kicked the can down the road to The bulls will point to the discipline on cash burn (inventory depletion, likely curtailed capex) and the bears will point to continued delays, overpromising and under delivering, and potential quality issues."
In its attempt to offer a degree of equanimity in its note, Cowen actually helped to highlight a fundamental divergence between the bear and bull cases: The bears base their thesis on concrete data and Tesla's long history of disappointment, while bulls cling to nigh-fantastical notions such as the idea that a bit more financial discipline can right the ship in anticipation of the frabjous day when the Model 3 is suddenly coming off the production line in vast quantities and at margins envied by all the world.
The thing about fantasy versus reality is that, in the end, reality tends to win.
Investor's-Eye View
The latest news shows, yet again, that Tesla is virtually incapable of meeting its production and delivery promises. Its cash burn is catastrophic and there is no option but to get a fresh injection of capital. Whether through a debt offering that adds to an already capacious liability column or via a stock offering that chips away at shareholder value, Tesla will be raising cash and damaging shareholders.
Tesla bulls need to come to terms with the fact that the economics of the business are suspect and that the accelerating rise of competitors will make Tesla's life ever more difficult. It is far from clear how Tesla can ever reach a point of profitability, let alone a profit level that can justify its current stratospheric share price.
Barring some tremendous reverse of fortunes, Tesla has little hope of maintaining its current vaunted valuation. The venture into the mid-priced space is looking ever more foolish and other side ventures, such as the Semi and battery factories, appear poised to drain resources and do little to improve the company's financial future.
Perhaps most worrying of all for Tesla in the long-term view is the fact that, in an industry where competitors rely on their technological and design edge to succeed, Tesla lacks the financial resources to compete with the auto giants that are now actively fighting to carve out their slice of the growing EV market. When their technology, engineering, and design begin to outstrip Tesla – as they inevitably will – the upstart automaker may find itself fighting desperately for survival.
Tesla's great strength has been its ability to seemingly warp reality – or at least the perception thereof – to its advantage. It has built up a powerful mystique and remarkably strong brand. Elon Musk still commands a cult-like adoration from a vast swathe of the public in his own right. Those advantages will keep Tesla from falling apart all at once and will likely keep the share price from falling through the floor. For now, at least. Yet, neither charisma nor branding and marketing savvy can sustain a company forever. Eventually, the music will stop. What exactly the catalyst will remain unclear. A likely culprit will be a dilutive stock offering, though one in H1 2018 will not likely be enough to set off the avalanche. If the company needs more in 2019 – as it almost certainly will – that may finally be the last straw for battered investors.
The road ahead looks downright ugly. Prudent investors should steer clear.
Disclosure: I am/we are short TSLA.
I wrote this article myself, and it expresses my own opinions. I am not receiving compensation for it (other than from Seeking Alpha). I have no business relationship with any company whose stock is mentioned in this article.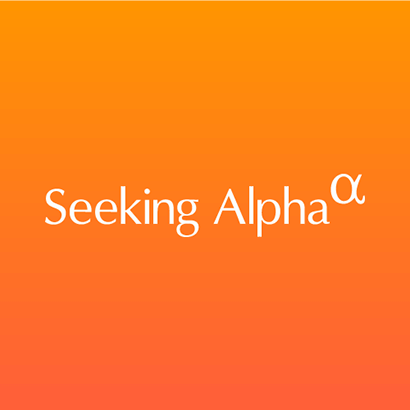 About this article:ExpandAuthor payment: Seeking Alpha pays for exclusive articles. Payment calculations are based on a combination of coverage area, popularity and quality.Tagged: Investing Ideas, Short Ideas, Consumer Goods, Auto Manufacturers – MajorWant to share your opinion on this article? Add a comment.Disagree with this article? Submit your own.To report a factual error in this article, click here