A Leather Crafters Paradise
Tandy Leather Factory (TLF) is one of those places that you would never notice unless you specifically sought out a leather craft supplier for a specified purpose. The company is an anomaly in todays retail market in that its core business does not seem to be under threat from Amazon.com (NASDAQ:AMZN).
Part of the reason for this is that TLF focuses on a very small niche of the overall retail market, which represents minimal strategic importance to Amazon or many other large retailers for that matter. TLFs customers go to their stores for the experience of being able to engage with experienced sales reps and the ability to spend time with like-minded people who enjoy talking about leather crafting. I would put TLF into the hobbyist category of retailers, much like a quilting or SCUBA diving shop.
But the big difference between TLF and other hobbyist retailers is that they have consolidated a lot of the market into one business, as well as being owned and led by professional capital allocators with fairly good reputations. One of these people is Jeff Gramm, who wrote an excellent book called Dear Chairman. Gramm has a fund that owns approximately 30% of TLF. Another one of the professional allocators is Brent Beshore, who is CEO of a company called AdVentures. Beshore has made numerous appearances on the Invest Like the Best podcast with Patrick OShaughnessy.
While I admit two likable people would not qualify a stock as a good investment, they do make me feel more comfortable in how capital allocation decisions will be made in the future at TLF especially when you compare it to the world of other microcaps where you can see a great deal of inefficient use of shareholders money.
Growth Prospects
In the past 10 years TLF has experienced some growth in their revenue and earnings through the opening of new locations. Previously the company used to target opening 8 new locations per year; however, it now aims to open only 3 or 4 (PowerPoint), which explains why they now trade at a PE of 14 rather than a PE of 18 to 20. Management has admitted that part of the reason that they have slowed down their growth is because they have run out of qualified people to run them properly.
This could be true depending on what they consider qualified. There are a limited number of people who actually consider leather crafting a hobby of theirs. I cant name one person. I do know a handful of people who quilt (though they are all retired) and they are not looking to manage a store, but I think that shows how much this hobby is a niche.
As an investor I would not what to make the assumption that TLF is going to return to their former growth rate as I dont get the feeling that their CEO is very optimistic in their chances of finding these qualified people that are required. TLF seems determined not to over expand and place the wrong people in these positions at risk of losing credibility and faith in their brand. Given the information available I would assume that TLF can grow their earnings with inflation of around 2% in a worst case scenario and up to 4-5% in the best case scenario through a combination of store openings, same store sales growth and inflation.
Quality Business
When you think about the characteristics of a high quality business, TLF checks off on a lot of them. They have little competition, have fairly predictable earnings and cash flow and no technological threat to its main business. Over time (like many hobbies) their business may face some cyclical trends which would fluctuate their earnings, but it definitely does not seem that leather crafting is at a peak of a hobby bubble right now. Today TLF has a market valuation of about $70 million dollars with 2016 earnings being $6.4 million and 2017 expected earnings to be between $4.6 $4.8 million (2017 10K).
While their costs have increased in 2017, TLF still has the ability to produce impressive cash flow, which can be used for buybacks and dividends if they feel that growth has reached its limit. The question with capital allocation is whether management actually does the right thing when the time warrants, but based on the profiles and people involved on the board of directors I am confident the proper decisions will be made in the future.
Tandy Valuation
Currently TLF is trading around $7.40 per share with a PE of 14. Management has indicated recently that they expect full year 2017 EPS to be in the range of $0.50 $0.52 per share (Q3 2017 Earnings Call). Generally at these multiples an investor would expect to get around a 7% return through a combination of growth, buybacks and dividends and although TLF is facing some hurdles right now, I think they can meet these expectations at a minimum due to their strong cash flow generating ability and sticky customer base.
Its not entirely evident that they have over expanded their store count at this time, so I dont foresee a huge drop in the earnings in the future. Over the course of a decade, I would expect these earnings to grow with inflation, in the range of 2% to 3%. Combine that with a normalized free cash flow yield of 7%-8%, which can be returned back to investors, and you could have a stock that grows 9% to 11%. Based on these assumptions, I would value TLF at $9.50 to $11.00 per share as a long-term investor looking at a 10-year horizon.
Disclosure: I/we have no positions in any stocks mentioned, but may initiate a long position in TLF over the next 72 hours.
I wrote this article myself, and it expresses my own opinions. I am not receiving compensation for it (other than from Seeking Alpha). I have no business relationship with any company whose stock is mentioned in this article.
Editor's Note: This article covers one or more stocks trading at less than $1 per share and/or with less than a $100 million market cap. Please be aware of the risks associated with these stocks.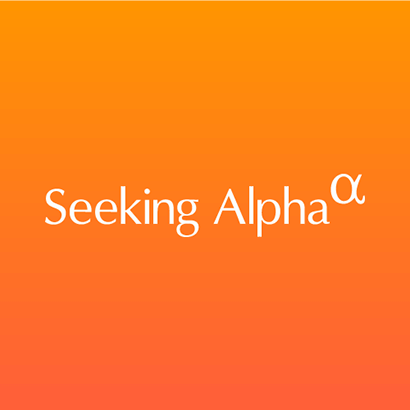 About this article:ExpandAuthor payment: Seeking Alpha pays for exclusive articles. Payment calculations are based on a combination of coverage area, popularity and quality.Tagged: Investing Ideas, Quick Picks & Lists, Consumer Goods, Textile – Apparel Footwear & AccessoriesWant to share your opinion on this article? Add a comment.Disagree with this article? Submit your own.To report a factual error in this article, click here