Subway says that it is planning to close down 500 of its stores in the U.S.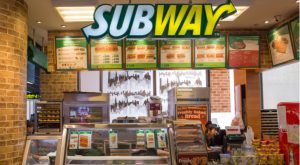 Source: Shutterstock
According to the restaurant chain, it will be closing down the 500 stores as it looks for the best locations for its business. Subway notes that it will also be relocating some of its stores in an effort to maximize its potential in the U.S.
Subway doesn't yet have a list of the 500 U.S. stores that it will be closing. However, the closures also may not be a surprise to those following the company. It has been struggling to overcome its competition and closed over 800 U.S. restaurants in 2017.
While 500 Subway locations closing down may seem like a large amount, the chain still had a total of 25,908 stores after the closures from last year. Even with the new closures, its store number in the U.S. won't drop below 25,000.
Subway says that it will also be refocusing its efforts outside of the U.S. This will have the chain opening a total of 1,000 new locations in countries outside of North America. It is also updating several restaurants to give them a more modern look, reports Bloomberg.
"I saw the handwriting on the wall with the focus being on opening as many units as possible, even if it angered franchisees," Scott Godwin, a former owner of three Subway locations, told Business Insider.
One insider at Subway believes that the company was focusing more on store count that supporting those businesses. This person claims that it was pushing for more stores to collect more franchise fees.
As of this writing, William White did not hold a position in any of the aforementioned securities.
Compare Brokers