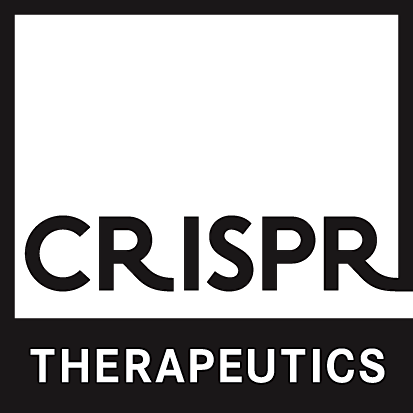 The reason why the growth stocks do so much better is that they seem to show gains in value in the hundreds of percent each decade. In contrast, it is an unusual bargain that is as much as 50 percent undervalued. The cumulative effect of this simple arithmetic should be obvious. – Philip Fisher (the Father of Growth Investing)
On Jan 05, 2018, the share price of Crispr Therapeutics (NASDAQ:CRSP), a bioscience focusing on gene-editing and CAR-T to treat serious conditions such as cancers and genetic diseases, continued its rally. The stock added another $2.90 (over 12% profits) to value at $26.81 for the said trading session. Since we recommended the company on Nov. 27, 2017 (just over a month) to subscribers of Integrated BioSci Investing, the stock added another $7.26 (or 37% in capital appreciation). This robust run-up is interesting because, on Jan. 04, 2018, the company announced that the 5M additional common shares issued on Jan 03 will be priced at $22.75.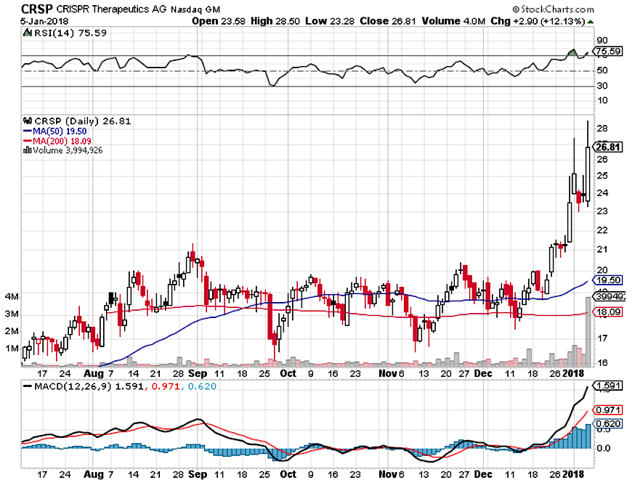 Figure 1: Crispr stock chart. (Source: Stockcharts).
At Integrated BioSci Investing (IBI), we have much success in finding robust performers. For instance, Nektar Therapeutics (NASDAQ:NKTR) appreciated over 200% for subscribers. Exelixis Inc procured over 50% profits. In this report, we'll assess the ramifications of the recent financing and to reaffirm the investment thesis on Crispr.
Fundamentals Analysis
Back in 2017, there were several stellar medical breakthroughs that have ramifications that can be as far reaching as the introduction of chemotherapy more than a decade prior. Accordingly, the US FDA approved Yescarta (a CAR-T indicated for the treatment of non-Hodgkin lymphoma). The said molecule was innovated by Kite Pharma (NASDAQ:KITE) – a firm acquired by Gilead Sciences(NASDAQ:GILD). Moreover, the agency also approved the first gene therapy, Luxturna (voretigene neparvovec-rzyl), a molecule innovated by Sparks Therapeutics (NASDAQ:ONCE). It is a one-time treatment for patients afflicted with biallelic RPE65 mutation-associated retinal dystrophy.
In the midst of the aforesaid favorable regulatory environment for medical breakthroughs, the Switzerland-based company, Crispr Therapeutics is also brewing a revolutionary method of treating cancers and rare genetic diseases. As follows, CRISPR/Cas9 is a form of gene-editing currently being investigated in various conditions (as shown in the enriched pipeline in figure 2). The company also has a gene-editing enhanced form of CAR-T in development for various cancers. Of most interest is the lead molecule, CTX-001 (also a gene-editing therapeutic) that can be potentially used for the management of serious blood disorders: beta-thalassemia and sickle cell disease (SCD).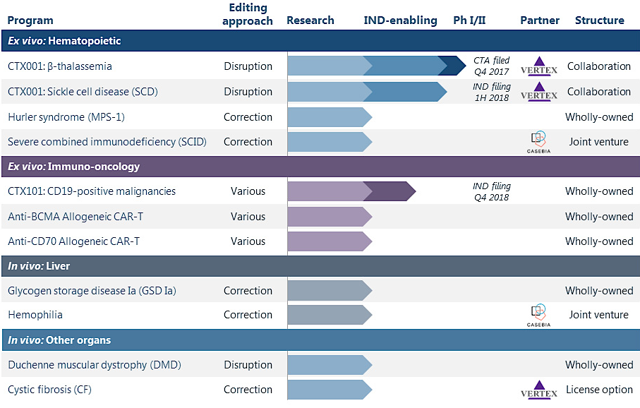 Figure 2: Therapeutic pipeline. (Source: Crispr).
Final Remarks
As alluded, Crispr recently issued another 5M common shares at the price of $22.75. The company also granted the underwriters a 30-day option to purchase up to 750K of its common shares. The expected gross proceeds from this offering are roughly $113.75M (excluding any exercise of the underwriters option to purchase additional shares). Moreover, the offering is expected to close on Jan. 09. The company employed Goldman Sachs (NYSE:GS), Piper Jaffray (NYSE:PJC), Barclays Capital (NYSE:BCS), and Guggenheim Securities as joint book-running managers for the said offerings. We strongly believe that the aforesaid capital financing is both strategic and prudent, as substantial capital (in the ballpark of over a billion dollars) is needed to fund a molecule from bench research to commercialization. With the share price appreciating, it is wise that the firm issued new shares to strengthen its capital for further pipeline innovation. There is an in-depth Integrated BioSci version of this research, which is available in advanced to subscribers of Integrated BioSci Investing.
Authors Notes: Were honored that you took the time out of your busy day to read our market intelligence. Founded by Dr. Hung Tran, MD, MS, CNPR, (in collaborations with Dr. Tran BioSci analyst, Ngoc Vu, and other PhDs), Integrated BioSci Investing (IBI) marketplace research is delivering stellar returns since inceptions. To name a few, Nektar Therapeutics (NASDAQ:NKTR) procured more than 210% profits; Spectrum Pharmaceuticals (NASDAQ:SPPI) delivered over 180% gains; Kite Pharma netted 82%. Exelixis Inc (NASDAQ:EXEL) earned greater than 50% capital appreciation. Our secret sauce is extreme due diligence coupled with expert data analysis. The service features a once-weekly exclusive in-depth Integrated BioSci Alpha-Intelligence article (in the form of research, reports, or interviews), daily individual stocks consulting, and model portfolios.
Notably, well increase our price soon. SUBSCRIBE to our marketplace research now to lock in the legacy price and save money in the future. To receive real-time alerts on our articles as well as blogs, be sure to check out our profile page and CLICK the orange FOLLOW button . Asides the exclusivities, this article is the truncated version of the research we published in advance to IBI subscribers. Further, you can read up on Dr. Trans background by following this link.
Disclosure: I/we have no positions in any stocks mentioned, and no plans to initiate any positions within the next 72 hours.
I wrote this article myself, and it expresses my own opinions. I am not receiving compensation for it (other than from Seeking Alpha). I have no business relationship with any company whose stock is mentioned in this article.
About this article:ExpandAuthor payment: Seeking Alpha pays for exclusive articles. Payment calculations are based on a combination of coverage area, popularity and quality.Tagged: Investing Ideas, Long Ideas, Healthcare, Biotechnology, SwitzerlandWant to share your opinion on this article? Add a comment.Disagree with this article? Submit your own.To report a factual error in this article, click here