Starbucks Corporation (NASDAQ:SBUX) is in hot waters after the company labeled a man's beverage with a racial slur in a West Coast location.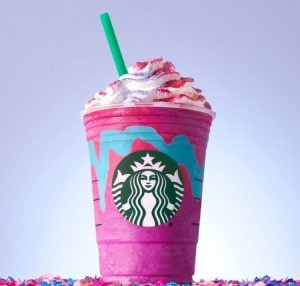 Source: Starbucks
The coffee chain was in hot waters two weeks ago for calling the cops on two black men who were sitting at a company coffee store waiting for a friend. Now, a California store is facing backlash after a Latino customer said that he received a racial slur on the name of his coffee cup.
The man, whose name is Pedro but asked that his last name not be used, gave an interview with Telemundo 52, where he said he ordered two cups of coffee at a Starbucks in La Cañada Flintridge and both beverages had the word "beaner" in the place of his name.
"It's something racist used to offend Latinos," Pedro said in the interview. The company responded very meekly to the incident by offering the man a $50 gift card, which he said was an insult.
A woman who said she knows Pedro went to Twitter to offer criticism to Starbucks. The company Help account responded to her by saying: "Thank you for letting us know, Priscilla. This is not the welcoming experience we aim to provide, and we have reached out to this customer to apologize and make this right."
SBUX stock was down a fraction of a percentage on Thursday.
Compare Brokers