The unique direct listing method of Spotify (SPOT) is reason enough to follow the IPO of the music streaming service. Opportunities tend to exist when companies operate outside the normal methods of a developed market.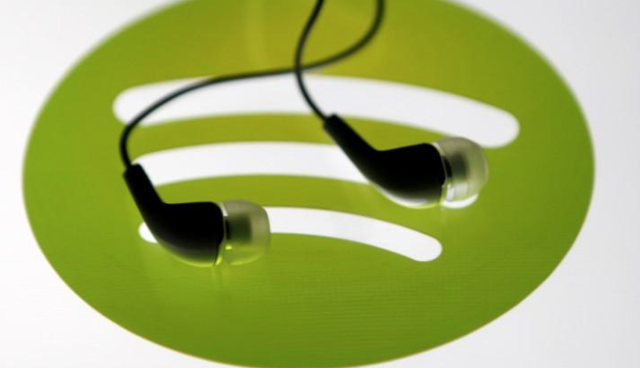 Source: Reuters
Strong Subscriber Base
The music streaming business is highly competitive and not historically very profitable. Pandora Media (P) still struggles and reports losses on a regular basis after being public for years now.
Spotify changed the focus of the industry proving that music lovers would readily pay a subscription to stream music. The company has now built up a premium sub base that could approach 100 million by the end of the year.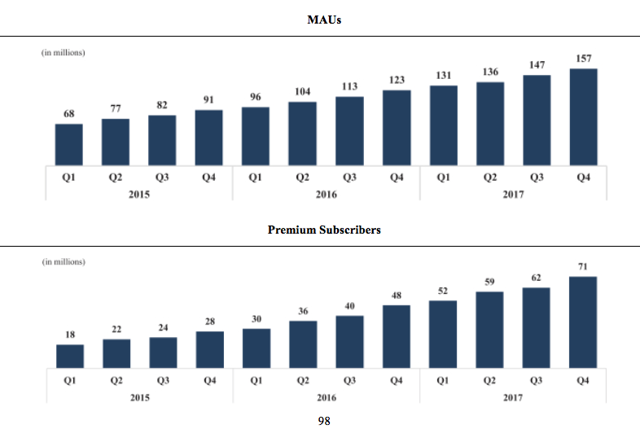 Source: Spotify F-1/A
This large base still isn't profitable so Spotify needs to continue expanding paying members or figure out how to grow ad revenue. The company has forecast for MAUs to touch 200 million this year so the easy opportunity exists to convert those users. Long term, the company estimates a market opportunity approaching 3 billion smartphone users once expanding to new markets with some 1.3 billion smartphones in existing markets already payment enabled.
Big Loss Continues
While the strong base is nice, Spotify has to prove to the market how the company will ever turn a profit due to high content costs. Royalty rates regularly eat away at revenues with gross margins only approaching 25% this year.
Revenues are already massive forecasted at 4.9-5.3 billion or roughly $6.3 billion. The company doesn't lack for scale, yet still forecasts an operating loss approaching $300 million for 2018.
The market highly values recurring revenues and subscribers so value will ultimately exist here. Spotify expects to improve gross margins by around 300 basis points from 20.8% in 2017 to 24% in 2018. These margin gains at scale will boost the bottom line.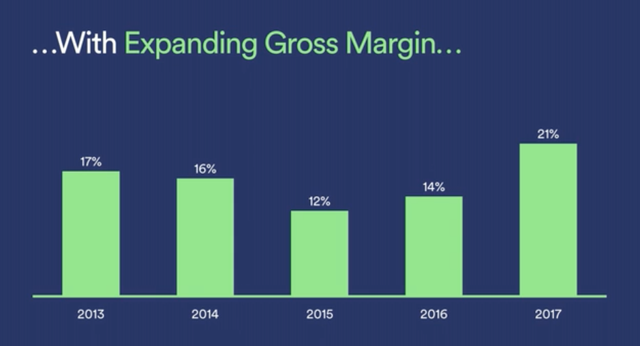 Source: Spotify Investor Day 2018
At a 30% gross margin in 2018, the 600 basis point improvements in gross profit would eliminate all of the operating losses. At 35%, Spotify will generate substantial profits.
Direct Listing
This all brings us to the direct listing opportunity. Bringing the stock directly to the NYSE on April 3 suggests the IPO may not have the traditional support of market makers and more shares available without the traditional six-month lockup of pre-IPO investors. Also, Spotify won't raise any cash to fund operations. The company though ended 2017 with roughly $1.5 billion on the balance sheet already.
The company suggests that an incredible 91% of the outstanding shares will be available for trading from day one. Of the 178.1 million shares outstanding, 162.0 million will be available when Spotify begins trading on April 3. The reality though is that only stock options that aren't exercisable yet and a position by Tencent (OTCPK:TCEHY) obtained last year aren't available for immediate sell.
One of the main reasons that traditional IPOs surge when going public is the limited float available along with the high public demand for shares. A lot of hot IPOs plunge around the six-month lockup as more share supply hits the market to satisfy investor demand that artificially inflated the stock.
The opportunity in Spotify is that the stock isn't likely to see the inflated prices at the initial trading typical of a traditional IPO. Ultimately though, whether one wants to invest in the stock at initial trading is based on where Spotify trades.
At previous trades in the private market, the stock trades close to a reasonable P/S multiple of 3.5x. Note that Netflix (NFLX) that offers a similar model for streaming premium video content trades at 8x '18 sales estimates after a market route in the tech sector. The table below provides examples of the P/S multiple based on trading price.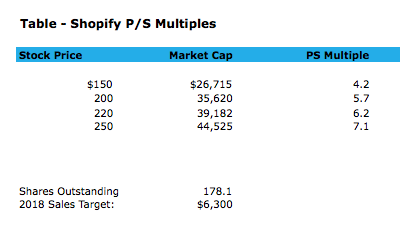 Source: Stone Fox Capital
MKM and RBC have already issued price targets of $200 and $220, respectively. Both prices appear reasonable based on the subscriber base and revenue streams.
Takeaway
The key investor takeaway is that where Spotify trades based on the direct listing concept is widely unknown. A discount is possible if enough shares are sold. Investors should watch to see if the low end of the stock prices in the above table are reached providing a solid opportunity to own the leading streaming music provider at close to 4x forecasted sales.
Disclosure: I/we have no positions in any stocks mentioned, and no plans to initiate any positions within the next 72 hours.
I wrote this article myself, and it expresses my own opinions. I am not receiving compensation for it (other than from Seeking Alpha). I have no business relationship with any company whose stock is mentioned in this article.
Additional disclosure: The information contained herein is for informational purposes only. Nothing in this article should be taken as a solicitation to purchase or sell securities. Before buying or selling any stock you should do your own research and reach your own conclusion or consult a financial advisor. Investing includes risks, including loss of principal.