Priceline (NASDAQ:PCLN) has incurred a 15% correction during the past five months. A correction of this magnitude is quite unusual for this high-growth stock. In addition, every correction in the past has turned out to be an excellent investing opportunity. Therefore, the big question is whether investors should take advantage of the latest dip as well.
First of all, the recent correction has resulted from the disappointing guidance of management in the last two earnings reports. While the company exceeded analysts estimates by a wide margin in both of these reports, it offered guidance that was below the analysts consensus. More precisely, in the latest earnings report, management stated that it expected Q4 earnings per share (EPS) between $13.4 and $14.0, while the market was expecting EPS around $15. Therefore, there seems to be a good reason behind the recent correction in the stock.
Nevertheless, investors should not miss the big picture. In the short term, the earnings of Priceline are likely to remain under pressure due to its investment on developing its vacation rental business and its heavy advertising for the expansion of Booking.com in several new countries. However, investors should realize that the online travel giant will continue to benefit from favorable secular trends for decades. As millennials are tech-savvy, an increasing number of consumers switches from traditional travel agents to online travel agents every year. Given that the global travel industry is a highly fragmented market worth $1.3 billion, one can understand the growth potential of Priceline. Moreover, while there seem to be many online travel agencies, such as Kayak, Agoda and Booking.com, all these are owned by Priceline. To make a long story short, most online travel agencies are owned by either Priceline or Expedia (NASDAQ:EXPE), and hence these two online giants essentially operate in a duopoly. As a result, the two companies face very weak competition and thus enjoy wide margins.
The strong secular trend that is behind the impressive growth trajectory of Priceline is clearly reflected in the increasing share of online bookings. While the global travel business keeps growing every year, online bookings grow at a much faster pace. As a result, online bookings have grown their market share from 11% in 2004 to 35% in 2015, with no signs of fatigue yet. This favorable trend has helped Priceline grow its revenues by about 15% per year in the last two years.
Thanks to this secular trend, Priceline has outperformed the S&P (SPY) in almost any time horizon one can check out. For instance, it has outperformed the S&P in the past five years (174% vs. 83%) and in the last two years (39% vs. 31%).
It is also remarkable that Priceline spends minimum amounts on capital expenses every year. In fact, its capital expenses are much lower than 10% of its operating cash flows. As a result, the company enjoys strong and rising free cash flows every year. The fact that the company has grown its free cash flows by more than 20% per year for more than a decade confirms the strength of its business model. This is in sharp contrast to other companies, such as brick-and-mortar retailers, which spend heavy amounts every year in order to fund their expansion.
While the minimal capital expenses are positive for Priceline, they also indicate that there are low barriers to new entrants. In other words, the company runs the risk of seeing new competitors enter its business. However, the online giant has a significant moat, namely its dominant presence. As it is by far the largest online agent, most consumers use its sites. Therefore, most hotels are likely to prefer to cooperate with Priceline in order to have a reach to the majority of consumers. This virtuous cycle constitutes the moat of Priceline against potential new entrants.
It is also worth noting that Priceline does not pay a dividend. While this feature may seem negative to dividend-oriented investors, it is actually a very positive characteristic. More specifically, it confirms that it is much more profitable for the company to reinvest its earnings on its business than to distribute them. In other words, management sees ample growth potential for the foreseeable future. In fact, whenever the company initiates a dividend, its stock will probably plunge, as such a move will signal that the fast-growth era is heading to an end. Conversely, as long as the company does not pay a dividend, investors can safely conclude that management sees ample growth ahead.
Some investors may claim that Priceline is already present in 225 countries and hence it has limited growth potential. However, the company seems to have ample room for further growth in the markets it is already present in. Thats why its overall growth does not show any signs of fatigue. For instance, while the overall economy of Greece is still suffering, the country has been enjoying tremendous growth in its tourism in the last 8 years. The number of visitors increases by about one million per year, and hence the total number of annual visitors now stands at almost 30 million, or 3 times the population of the country. Booking.com is running an aggressive marketing campaign in the country, as it sees great growth potential in the region. While Priceline has been present in the country for years, there is ample room for future growth, as there are numerous hotels that still use a brick-and-mortar travel agent.
I know this first hand because my wife is an expert in hotels. While we have two marvelous houses, one in Athens and one in the gorgeous island of Kefalonia, my wife insists on spending 5-10 nights per year at hotels in these two areas just to feel the extraordinary atmosphere of hotels. As a result, I know first hand that the majority of hotels in this country still operate with a brick-and-mortar travel agent, and hence, there is high growth potential for Priceline in the country. Therefore, the fact that the company has been present in the country for years does not mean it does not have room for further growth.
It is also admirable that Priceline has a net debt (as per Buffett, net debt = total liabilities cash receivables) of only $4.2 billion. This is equal to the free cash flow of just one year, and hence, the company can be safely viewed as essentially debt-free. Therefore, whenever Priceline's growth stumbles and the stock falls, the company has ample room to leverage its balance sheet and support its stock via aggressive share repurchases. This is an extra margin of safety for shareholders.
On the other hand, investors should be well aware of the high volatility of this stock. If they cannot stomach this pronounced volatility, they should not invest in the stock. The high volatility results from the rich valuation of the stock, which is currently trading at a trailing P/E of 24.9. In other words, the market has already priced the growth of the company for the next few years in the stock. Consequently, any unforeseen headwind, such as a disappointing earnings report or guidance, is likely to cause the stock to plunge. I do not consider such setbacks significant for the long-term trajectory of the stock, but those who cannot stomach high volatility should certainly take this parameter into account.
To sum up, the recent correction of Priceline has resulted from its disappointing short-term guidance. However, the company has an exceptional record of EPS growth. Even better, it will continue to benefit from the above-mentioned secular trends for several years. As a result, it is likely to continue to outperform the S&P for the foreseeable future, and hence, investors should take advantage of the recent dip.
Disclosure: I/we have no positions in any stocks mentioned, but may initiate a long position in PCLN over the next 72 hours.
I wrote this article myself, and it expresses my own opinions. I am not receiving compensation for it (other than from Seeking Alpha). I have no business relationship with any company whose stock is mentioned in this article.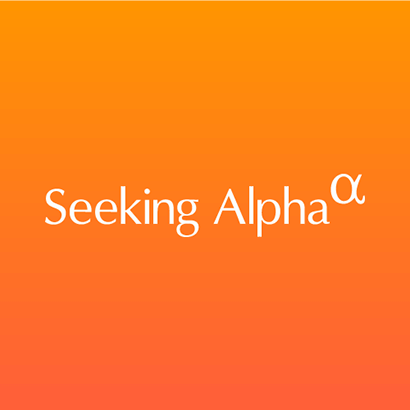 About this article:ExpandAuthor payment: $35 + $0.01/page view. Authors of PRO articles receive a minimum guaranteed payment of $150-500.Tagged: Investing Ideas, Long Ideas, Services, General EntertainmentWant to share your opinion on this article? Add a comment.Disagree with this article? Submit your own.To report a factual error in this article, click here