SCWorx (NASDAQ:WORX) stock is a money-losing technology stock that is the latest recipient of short squeeze love.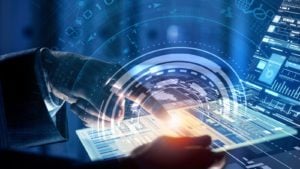 Source: Shutterstock
Shares have traded for as much as $3.88 each, as recently as Aug. 9. But the market cap remains at around $30 million, and the share count just 10 million.
The low share count and market cap make moving the stock in the data warehousing company easy. But even a cursory look at its financial results should lead you to ask, why?
What's SCWorx?
By any conventional analysis, what SCWorx has should work.
It's a data warehouse, which can tell medical companies what they have. As SCWorx writes, the company's version of the data becomes a single source of truth (SSOT). This enables integration of supply chains and all a health care company's databases.
The trouble is that not everyone in the health care business needs this. Or, to put it another way, not all admit they need this. Not all are willing to pay the price of getting this.
7 Infrastructure Stocks to Buy as the $1 Trillion Flows In
After two great years in 2018 and 2019, sales stalled last year, at around $5 billion. Worse, they stalled before SCWorx achieved profitability. WORX stock lost $7.4 billion in 2020, and nearly $750 million more in the March quarter.
When things looked great, in April of 2020, WORX stock traded at nearly $7. Now it's at $3.15. That means it has a miniscule market cap, based on about 10 million shares outstanding, and the price of that stock is easy to manipulate.
To stay alive, WORX stock has been selling debt. It had $433 million of long-term debt on the books at the end of March, against $89 million in cash. Its 10-K for 2020 hadn't been filed in April. (It finally came out in May). The company shuffled its old CEO to the side. He was replaced by Tim Hannibal, who had once founded a software as a service (SaaS) outfit called VaultLogic.
The Short Squeeze Game
To Reddit traders, a small float and high level of short interest mean it's time to play the short squeeze game.
Speculators have been trying to push WORX stock up repeatedly this year. There are short-lived spikes in the stock price in April, July, and August. Each time the move failed as profit-takers quickly came in.
There were 4.3 million shares held short on July 15, and 21 million shares traded that date. This in a company with 10 million shares outstanding. A Twitterati called WORX "the most shorted stock in the market."
To the small investors on Reddit, that's a reason to buy. "The moon," in this case, is about $5 per share. In one day, the stock moved 55%.
The Bottom Line on WORX Stock
In past years, you might buy WORX stock as a bet that another company will swoop in and buy it.
There are $5 billion in sales. For a bigger player the debt doesn't look outrageous. A company like SAP (NYSE:SAP), Oracle (NASDAQ:ORCL) or even Salesforce (NYSE:CRM) could plug this outfit into an existing lineup, using it to attract health care companies to other offerings.
But that's not the way the game is played now. The enterprise value of WORX stock, combining debt and equity, was nearly $600 million at the end of March. June numbers still aren't out. If Hannibal could narrow those losses significantly for the second quarter, the acquisition game might be on again. If I were him, I'd authorize big equity sales and call the company's broker at every short squeeze. That's how you win the game.
Of course, I'm old enough to remember the moon landing. That's not the game today. If you want to play today's game, go right ahead. Just watch the shares closely and be ready to sell at a moment's notice.
In past decades, you might buy WORX stock betting it will be bought by a bigger company. Today the reason to buy is the short squeeze game.
On Penny Stocks and Low-Volume Stocks: With only the rarest exceptions, InvestorPlace does not publish commentary about companies that have a market cap of less than $100 million or trade less than 100,000 shares each day. That's because these "penny stocks" are frequently the playground for scam artists and market manipulators. If we ever do publish commentary on a low-volume stock that may be affected by our commentary, we demand that InvestorPlace.com's writers disclose this fact and warn readers of the risks.
Read More: Penny Stocks — How to Profit Without Getting Scammed
On the date of publication, Dana Blankenhorn held no positions in companies mentioned in this article. The opinions expressed in this article are those of the writer, subject to the InvestorPlace.com Publishing Guidelines.
Dana Blankenhorn has been a financial and technology journalist since 1978. He is the author of Living With Moore's Law: Past, Present and Future available at the Amazon Kindle store. Write him at danablankenhorn@gmail.com or tweet him at @danablankenhorn. He writes a Substack newsletter, Facing the Future, which covers technology, markets, and politics.