SailPoint Technologies (NYSE:SAIL) is an interesting software/security business which has just gone public. The company is growing at solid rates, operates in an industry which enjoys tailwinds and is actually posting GAAP profits at the moment, an interesting combination for an IPO candidate.
I like the combination and somewhat modest valuation, although that relative discount has disappeared following strong pricing action and subsequent gains, as shares now trade around the $14 mark. I consider this fairly valued after a solid run-up, as I will continue to monitor operational progress with great interest.
Enterprise Identity Solutions
SailPoint provides enterprise identity solutions and has been established by industry veterans to secure and govern the digital identity of workers and other business partners. Examples of this is constant management of access rights to certain applications and data.
Many organisations cannot answer which individuals have access to data, whether they should have access to data and how data is being used. SailPoint's solutions are offered both on-premise as well as in the cloud. Not only are the solutions needed to secure data and avoid potential devastating breaches, many regulations in terms of general laws and compliance require much more intense monitoring of data as well.
The solutions of the company are in great demand and are embraced by reputable integrators such as Accenture as well as the large accounting and consultancy firms.
The Offering
SailPoint sold 20 million shares for $12 apiece, a dollar above the high end of the preliminary offering range of $9-$11 per share. It should be said that 14.3 million of these shares benefit the company as the remainder of the shares are offered by selling shareholders. This implies that the company will reap gross proceeds of $172 million in connection to the deal.
As the company operated with a bit of debt ahead of the offering, the proceeds will be used to reinforce the balance sheet. Following the IPO and the revision of the offer price, SailPoint will operate with a net cash position of $30 million. With 89.6 million shares outstanding, the company is valued at $1.07 billion at the offer price, for an enterprise valuation of $1.04 billion. This valuation has risen to $1.22 billion as shares have rallied to $14 per share.
The company has demonstrated impressive growth in recent times. Sales rose by nearly 39% to $132.4 million last year, generated from 695 different customers. The company turned an operating loss of $8.2 million in 2015 to a modest profit of $2.7 million last year.
Growth continued in the first nine months of this year as sales were up 34% to $118.3 million. The company narrowed operating losses from $5.7 million to $0.6 million at the same time, as the fourth quarter is seasonally the strongest in this business. The company seems well positioned as third-quarter sales growth actually accelerated to 40%. If this growth can be maintained at 40%, sales will surpass the $190 million mark this year. Based on operating profits of $8.4 million in Q4 of last year, and accounting for some operating leverage, operating profits could come in at $10 million this year.
Valued at little over $1.2 billion, SailPoint is valued at little less than 6.5 times sales and trades at a very high earnings multiple.
Potentially Lucrative IPO
Investors like security firms in this market given the many high-profile data breaches seen in recent years. Trading at less than 6.5 times sales while those sales grow at an impressive pace, long-term prospects for security related firms remain good and multiples look reasonable.
On the other hand, the company is only marginally profitable and faces fierce competition from many larger firms such as CA Technologies, IBM (NYSE:IBM), Oracle (NYSE:ORCL) as well as a pure play firm such as Varonis (VRNS). This firm is valued at roughly $1.3 billion on an enterprise basis following a decent move higher this year. Its revenues come in at roughly $200 million as well, similar to SailPoint, and is trading at a similar 6.5 times sales multiple. Unlike SailPoint, Varonis is posting modest operating losses while its business is growing at a slightly slower pace at around 30% per annum.
Other risks include changes in the marketplace, potential for software malfunction which makes that abuse goes undetected, competitive offerings, slower growth and lack of margin progress which is needed to create compelling earnings multiples at some point down the road.
Disclosure: I/we have no positions in any stocks mentioned, and no plans to initiate any positions within the next 72 hours.
I wrote this article myself, and it expresses my own opinions. I am not receiving compensation for it (other than from Seeking Alpha). I have no business relationship with any company whose stock is mentioned in this article.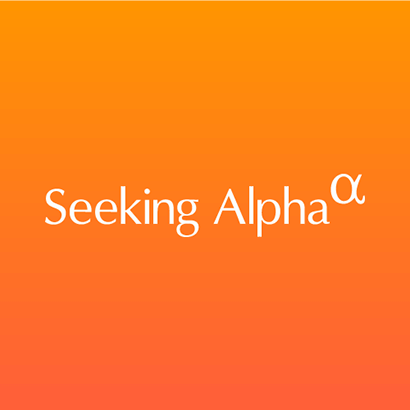 About this article:ExpandAuthor payment: $35 + $0.01/page view. Authors of PRO articles receive a minimum guaranteed payment of $150-500.Tagged: Investing Ideas, IPO Analysis, Technology, Security Software & ServicesWant to share your opinion on this article? Add a comment.Disagree with this article? Submit your own.To report a factual error in this article, click here