The answers can range over a very wide continuum, and suggesting there is one right answer or that one size fits all probably doesnt make a great deal of sense. Red Hat (NYSE:RHT) reported the results of its Q3-2018 a few days ago. The results were noticeably better than the published consensus expectations; guidance was also increased for the 4th fiscal quarter (ends 2/28). The share price fell sharply the following day (about 5.5%).
At this point, Red Hat shares are up by 76% over the past year – although that figure was substantially influenced by a negative evaluation of the year-ago earnings release that drove the shares down by 13% in just the prior two weeks. There was an article published on this site suggesting that Red Hats days as a great stock have passed and that its operational performance is inadequate to support positive alpha going forward. I simply do not agree with that contention, and most of the article is an attempt to present the positive case for Red Hat shares – even at current valuations.
It should be noted here, I think, that there are two analog companies that investors might consider in evaluating Red Hat. Both VMware (NYSE:VMW) and Citrix (NASDAQ:CTXS) are making the same kind of pivot as Red Hat, with an increasing emphasis on providing a series of solutions for the hybrid cloud. I am not going to try to put together a comparative analysis between the 3 companies, and they do not compete across the board.
I have linked to one comparison – a commercial, really, that compares a particular set of functionality between Red Hat and VMW. It isnt the reason for recommending Red Hat shares. I have linked here to a somewhat similar comparison between Red Hat and Citrix. Again, these companies are competitors in only a narrow segment of their product offerings, and in some instances they cooperate to provide users with joint solutions – the basic differences between the companies operationally is that Red Hats legacy business has mid-teens growth, and the legacy businesses of the other so-called hybrid cloud enablers is either flat or declining.
VMW is up 59% over the past year, while CTXS is up by 22%. At the end of the day, the differences in appreciation over the past year relate to top line growth as much as anything else. Citrix showed 3% organic top line growth last quarter, and VMW achieved 11% growth. Both Citrix and VMware have far lower valuations than does Red Hat, and my belief is that valuation differentiation is almost entirely a function of current and expected growth rates. This past year, investors have been willing to splurge on growth names, and again, the explanation for that behavior is likely simple – real interest rates are low, so high growth produces greater returns in a traditional DCF analysis. Just for the record, while I do not currently own shares of either VMW or CTXS, I have owned them over the past year, and I think they have elements that will rightfully appeal to some investors.
I dont have the level of crystal ball owned by some commentators who try to forecast macro trends. But I imagine hyper-growth companies will continue to command a substantial premium. I am a holder of Red Hat share and have been so for some time. And no, I doubt that Red Hat shares will reprise the 76% appreciation they have enjoyed over the last year. It would be nice to hope that might happen again in 2018, but I am aware it will not. But there is, I think, a substantial difference between 76% share price appreciation and share price purgatory. The balance of this article will take up a few of the reasons why Red Hat continues to represent value, if you are looking at the numbers carefully.
Very few people – and that certainly did not include me – had any expectation that Red Hat would have a renaissance as a company with a growth rate exceeding 20% at the start of 2017. In fact, some analysts were skeptical then, in the wake of a disappointing bookings quarter, that the companys AD segment would be able to achieve sustained high growth of greater than 40%, and other analysts were concerned whether the companys mainstay, RHEL (Red Hat Enterprise Linux), could maintain mid-teens growth after 15 years on the market.
Red Hats 4th quarter bookings proxy grew by 22% last quarter, and that compares to 20% for that metric in the prior sequential quarter. The proxy rose from $745 million to $776 million sequentially without any change in bookings duration. The company has continued to exceed its bookings expectations for several quarters now because of its overall strong business activity in terms of generating new deals, coupled with an exceptional renewal rate (25 out of its 25 largest users up for renewal renewed last quarter) and a 120% dollar-based renewal rate for those customers. While given the size of RHT, and its relationships with major users I am not terribly surprised about the renewal rate, there is something to be said in terms of valuation for being able to achieve that kind of performance – and do it quarter after quarter.
The reason for Red Hats share price appreciation is quite simply really. The preponderance of sentiment – as opposed to analyst-published First Call consensus numbers – probably now believes that the company will see long-term growth of 20% or more. Perhaps less heralded, but of significant importance nonetheless, is the companys ability to raise operating margins and the substantial increase in GAAP profitability.
Why Red Hat is achieving growth rates of greater than 20%
For some years prior to 2017, many analysts had consigned Red Hat to that bin where fallen growth companies reside, with growth rates in the mid-teens that would gradually decline over time. That kind of expectation is still extant to a lesser degree in the cohort of analysts and investors who have avoided the name to this point. It is the peeling away of that expectation that has led to the outsized share price appreciation in the past year. And it is the potential the company has to extend that record of growth in the future that can lead to continued positive alpha into the future.
The reason the company has grown and is seeing accelerating growth has been its ability to leverage its position in Linux in a way that developers on the Linux platform have chosen to look at Red Hat tools in a priority fashion. While there are other vendors with various kinds of application development tools that can be used to create applications based on containers that may be comparable, in whole or in part, with Red Hat's offerings, the companys dominance in the Linux world has allowed it to get first consideration for its development tools from that portion of the development world that relies on RHEL. I dont intend to reprise detailed reviews of the companys AD offerings or its Linux offerings or its strategy. At the least there are lots of them, and the project would be tedious and not lead to much in the way of enlightening data about Red Hat's future growth.
Red Hat, for more than a few years, has used its base in the Linux world as a lever with which to sell to developers, and through developers to sell to corporate IT executives with major enterprise procurements – one of these was $20 million this past quarter. The strategy has taken time to evolve and has been down a few blind alleys, but it is clearly bearing fruit at this point. AD and some of the newest solutions offered by Red Hat are its sex and most often get the most attention and enjoy the highest growth rates. But at the end of the day, it is really the combination of RHEL and AD that has created and sustained revenue growth, which is now consistently above 20%.
The other underappreciated factor in Red Hats growth opportunity is the companys offerings of what it calls Cloud Access and CCSP. Rather than discussing these initiatives in detail, I have linked here and here to descriptions of these offerings. Basically, Red Hat is now allowing users to move their Linux subscriptions from on-premise to AWS (NASDAQ:AMZN) or to Microsoft Azure (NASDAQ:MSFT). This has been the primary factor in the ability the company has had to continue its mid-teens growth in the revenue bucket it describes as Infrastructure. While most of Infrastructure revenues are still standard RHEL, the success of Cloud Access and CCSP has enabled that part of Red Hat's business to maintain surprising growth. It is one of the key parameters that have allowed the company to achieve higher growth than its hybrid cloud rivals, and in turn, it has been a factor in Red Hats strong investment performance in the past year.
While it is probably more interesting to read about Kubernetes and containers (on the other hand, perhaps not – I assume most readers just want to make money on stocks and are less interested in the whys than the whats), and that strategy has been a good choice for RHT, the fact is that many users have come to the company because of Linux and have then been sold additional solutions far beyond their initial purchases. For those unfamiliar with Kubernetes, I have linked to a description here. For those interested in some of the details of how Red Hat Enterprise Linux can work Kubernetes, please see the note linked here. Kubernetes is one of the key elements of Red Hat's OpenShift, and OpenShift is a key solution in Red Hat's cloud-based solution set.
Some of my past articles have tried to cover a few of the more interesting offerings of Red Hat AD in a bit of detail. The company has been in areas outside of core Linux for several years at this point with a wide variety of products. It has offered virtualization for years since it wound up buying Qumranet a decade ago. Qumranet had developed the KVM virtualization technology for Linux, and part of what Red Hat sells today is a virtualized Linux solution. It is has remained a good business and is one of the reasons why the company's infrastructure has been able to keep growing in the mid-teens.
Red Hat has been selling to developers for many years now with what began as an effort to promote its Linux platform. Its first acquisition in the space was JBoss, acquired more than a decade ago.
In terms of numbers, the companys high-growth sector, which it calls Application Development, grew by 44% as reported last quarter. AD now represents 25% of subscription revenues, up from 23.5% of subscription revenues the prior quarter and up from 18% the prior year. And AD drives significant demand for Red Hat services as well. Red Hat services revenues rose by 27% last quarter and have exceeded company expectations each quarter this fiscal year. One reason why investors might think RHT share price run can be justified lies in just those bland statistics. The high-growth component of Red Hat is becoming an increasing percentage of revenues, leading to the potential for company growth to continue to increase, even on a percentage basis. Further, the high-growth component of the business drags along a disproportionate amount of services revenue, further enhancing the ability of the company to improve its growth rate.
Red Hat AD has several well-known products that appeal to modern application developers. One of the best known of these is what is called JBoss. JBoss comes in flavors such as the Enterprise Application Platform, a so-called container that includes everything that is needed to build, run and manage Java-based services. Other solutions include the JBoss Web server, which is a solution for large-scale websites. Red Hat OpenShift is a collection of cloud native runtimes that can be used to develop Java and JavaScript apps natively.
Another Red Hat solution is built around the company's recent acquisition of Ansible. Red Hat OpenStack is the companys platform that can be used to build both public and private clouds and is sold by Red Hat as part of a hybrid cloud solution. Red Hat OpenShift is a hybrid Platform-as-a-Service (PAAS) that is designed to let developers develop, deploy, scale and deliver applications in the cloud. 3rd party reviewers have been more than a bit supportive of the companys latest efforts such as OpenShift, a review of which is linked here. As can be seen in another article linked here, OpenShift represents the future of Red Hat, and its recent success is one of the key reasons that the companys growth rate has visibly reaccelerated over the past year or so.
At this point in the evolution of the cloud, I think it is reasonable for most observers to expect that hybrid deployment tool sets of the kind in which Red Hat specializes are becoming the dominant development strategy for the preponderance of users. I would contend that while there are certainly many competitors in the space, and that while both VMW and CTXS can achieve success with their own strategies for exploiting the hybrid cloud phenomenon, at the end of the day, RHT seems to have developed the growthiest path in this area, and that its lead will last into the foreseeable future.
Some thoughts about margins and cash flow
One thing that hasnt really been highlighted in most published research reports regarding Red Hat's results this year has been the strong improvement in GAAP profits and profitability. Essentially, much of the company's margin growth is coming from more effective management of operating expenses, which are seeing strong leverage at scale. Last quarter, with revenues rising by 22%, GAAP operating expenses rose by 16%. Sales and marketing expenses rose only 15%, despite the strong gain in bookings, suggesting higher levels of sales productivity than the company has seen in some time. This leverage on rising revenues, lead to a 46% increase in GAAP operating profits. GAAP operating margins reached 15.8% last quarter compared to 13.3% in the year-earlier period. Some of that margin improvement was masked in terms of headline EPS attainment, where a non-GAAP presentation is emphasized.
What has actually happened is that Red Hat is managing its stock-based comp expense far more carefully than many other peers/competitors. While stock-based comp only fell by 4% year on year, this kind of performance stands as a significant outlier to the performance of many other companies which never seem to control stock-based comp expenses. In fact, given the strong share price performance, which frequently feeds in to the stock-based comp calculation, the small decline in the metric which has been progressively improving this year is even more significant.
Overall, stock-based comp fell from 38% of pre-tax non-GAAP net income to 29% of pre-tax non-GAAP net income. I assume that other people also feel that the improvements in GAAP profitability, unremarked by some, are another factor in the outsized rise in the valuation of the shares over the past year. GAAP net earnings rose no less than 49% year over year this past quarter, and inevitably, some investors are likely to conclude that the rise in share price wasnt as much of an outlier as it might seem, because of the strong rise in GAAP profits.
Red Hat is forecasting little change in outstanding shares, which have been at the 182 million level for some time now. The lack of dilution, again in contrast to most other tech vendors with 20% or more growth, is something that many investors will find to be of value when they come up with their own valuation analysis.
At this point, the company has only raised its target non-GAAP margins for the full year to 23.9%, 10 basis points above the prior forecast. But earnings quality is clearly a factor in valuation, and it seems likely that GAAP margins will continue their sustained rise and stock-based comp will continue its fall as a percentage of operating income, something that investors will over time likely consider in their evaluation of an appropriate valuation for these shares.
The companys EPS target for its fiscal Q4 includes about $.05/share in both GAAP and non-GAAP metrics for a one-time gain on a strategic investment. I have excluded this one-time event, where appropriate, in my own valuation analysis.
I suspect one factor that has helped Red Hat significantly in managing its costs, and particularly its sales and marketing costs, has been the substantial rise of large deals in the companys bookings mix. Overall, the company saw a 30% increase in deals greater than $1 million, and it had seventeen deals greater than $5 million – with one deal greater than $20 million, which compares to 5 such deals in the year-ago quarter.
What is happening, to reprise the theme I mentioned earlier in this article, is that the Red Hat sales process now includes both RHEL as well as multiple elements of other Red Hat technology. 60% of large deals involve cross-selling. Cross-selling, in turn, is going to be far more efficient for Red Hat in terms of sales expenses, since the need to locate new customers is self-evidently less. I think this phenomenon is underappreciated by many, and it is part of the investment case to be made for the companys shares.
Hardly surprisingly, for a company like this, GAAP profits play a substantial role in the attainment of operating cash flows. Last quarter, CFFO rose by 18%, and so far through the fiscal year, it has increased by 21%. Essentially, most of the increase in CFFO is being driven by the increase in GAAP net income, with a less important tailwind from the rise in depreciation and amortization expenses. The increase in deferred revenues both last quarter and for the year to date has been essentially consistent with levels of the prior years periods.
The growth in CFFO has continued to increase the companys forecast for free cash flow, mainly relating to the improved performance of and future outlook for GAAP profits. The newest forecast on the company's latest earnings conference call is for CFFO of $910 million, a 16% increase from the prior year. This relatively moderate rate of increase may be related to balance sheet items or it may be a factor of conservatism, particularly as relates to bookings and deferred revenue generation as is discussed below.
Valuation
Do RHT shares really already reflect the rather substantial outperformance the companys shares have experienced since the start of the year? One thing to remember is that shares fell significantly a year ago in the wake of what had been seen as a disappointing quarterly performance in bookings. So, the comparison point for measuring 12-month appreciation is about 13% below what it would be on a normalized basis. Adjusting for what proved to be a speed bump would show the shares are up 54% over the past 54 weeks, compared to a 40% appreciation of the IGC index over the same period.
The company is poised to pass $3 billion of revenue based on its most current forecast in this most current quarter. Many analysts seem to have forecast a growth slowdown for Red Hat back to historical levels of around 15% beyond this quarter for no particular reason other than that the company has not provided specific guidance yet for its 2019 fiscal year. As I pointed out earlier in this article, given that an increasing proportion of revenue is coming from very high-growth platforms and that the companys infrastructure growth is experiencing something of a renaissance because of its relatively new ability to be used with both AWS and Microsoft Azure, that forecast doesnt seem terribly likely. Overall, I think a reasonable forward 12-month revenue forecast should be around $3.5 billion.
Red Hat has forecast that the headwinds of stock-based comp and the tailwinds of share buybacks will keep outstanding shares more or less constant at 182 million. That yields a market cap for this company of about $22.2 billion. With about $1.5 billion of net cash, its current enterprise value is about $20.7 billion. That computes to an EV/S of 5.9X, probably right in the middle of valuations for IT vendors with 100% subscription revenues and 20%+ growth.
The evolution of Red Hat into a highly profitable IT vendor is still a work in progress and a project that is proceeding in a measured fashion. As mentioned earlier, while non-GAAP margins have not seen dramatic growth this year, GAAP margins have seen a very strong positive trend. The company is forecasting that non-GAAP EPS this year, including the extra $.05 from the sale of a strategic asset, will reach $2.88. Red Hat will provide guidance for the following fiscal year when it next reports earnings in late March. It has forecast non-GAAP operating margins for this year will be 23.9% for the full fiscal year 2017. The company started the year forecasting that non-GAAP operating margins would be 23.6%. It has seen a somewhat faster expansion of GAAP margins, which are now expected to reach 16.1% for the year, compared to 15.2% anticipated at the start of the year and compared to 13.8% for the full year of fiscal 2017.
Because of the significant jump in GAAP margins in fiscal year 2018, I expect that there is likely to be some upward pressure on non-GAAP margins next year, and that it might be reasonable to anticipate that non-GAAP margins might rise by 100 basis points to about 25%. That would produce something like $875 million in non-GAAP operating income. I do not have some crystal ball to predict what Red Hats tax rate might be next year under the new tax regime enacted last week. The company has forecast that it would accrue taxes for the full year at 27%; this number will almost surely be materially lower next year. Using a 23% combined tax rate as well as $2 million a quarter in net other income and a fully diluted share count of 181 million is going to yield a forward EPS forecast of $3.75. That is a forward P/E of approximately 33X – hardly expensive for 20% growth.
While it has been said that the market has recalibrated valuations to account for the lower tax rate in the legislation just enacted, I think that in some cases, such as this one, investors have really not focused on what a lower tax rate is going to do to P/E. It becomes significantly harder to suggest that Red Hat shares are fully valued when using a 23% tax rate, and obviously, there is opportunity for the tax accrual rate to be lower still.
Again, as mentioned earlier, this company is forecasting CFFO of $910 million, and at the current rate of capex, free cash flow ought to reach about $825 million in the current fiscal year. Red Hat seems on its way to achieving about $600 million in GAAP operating income in fiscal year 2019. This year, the companys GAAP tax rate has been 18%. Assuming it will be a bit less in fiscal 2019, GAAP net income for the year ought to be around $495 million. The combination of balance sheet items, deferred revenue increases, and stock-based comp ought to add about $600 million to the overall cash flow attainment, leading to CFFO of just shy of $1.1 billion, and in turn, it seems reasonable to forecast free cash flow of $1.020 billion. That would produce a free cash flow yield of around 4.9%, certainly at or above the levels of other IT vendors able to achieve 20% growth.
One cautionary note – this current quarter, i.e. Q4 of the fiscal year, produced very strong bookings results in the prior year, both as a function of a snapback from the prior quarter, as well as an unprecedented level of bookings duration, which reached 25 months in the period. Management cautioned investors on the call that bookings growth could well moderate on a year-on-year basis because of fewer multi-year arrangements that can generate strong growth in deferred revenues. Bookings, as I have observed on other occasions, when they involve swings in duration, become terribly difficult to project and often do not represent a proxy for future growth. But percentage bookings growth has, and will, move these shares, and it is one risk to buying them at this point that should be noted.
As mentioned earlier, I own RHT shares and have done so for some time. I have seen no reason to disturb my position, even though share price appreciation has resulted in the shares representing a disproportionate component of my overall portfolio. I will note that while in general RHT shares have a decent rating by analysts, First Call reports that 8 out of 29 rankings are Hold, and there is one Underperform rating as well. So, there is still room for some new believers and some upgrades.
Should readers own Red Hat shares now? I do not see valuations compressing from this point. Just from a quantitative aspect, expectations for revenue growth can easily be exceeded, and that can happen as early as the end of March, when the company guides for the May 2018 quarter. And the same is true for EPS, which is expected to grow by 17% next year (adjusted for the one-time gain of EPS of $.05 that will be reported in this current quarter). While beat and raise didnt work this time, and it may not work in March either, at some point the consistent operational performance of the company is likely to entice investors. Almost all of Red Hat shares are owned by institutions (96.5%, according to the latest statistics published by Thomson Reuters). The shares present institutions with a combination of elements that appeal strongly to those investors. So, yes, I think that while reprising the strong gains of the last twelve months is not a likely or reasonable outcome to anticipate, Red Hat shares can produce positive alpha going forward.
Disclosure: I am/we are long RHT.
I wrote this article myself, and it expresses my own opinions. I am not receiving compensation for it (other than from Seeking Alpha). I have no business relationship with any company whose stock is mentioned in this article.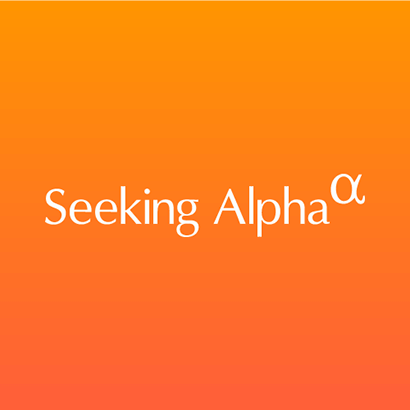 About this article:ExpandAuthor payment: $35 + $0.01/page view. Authors of PRO articles receive a minimum guaranteed payment of $150-500.Tagged: Investing Ideas, Long Ideas, Technology, Application SoftwareWant to share your opinion on this article? Add a comment.Disagree with this article? Submit your own.To report a factual error in this article, click here