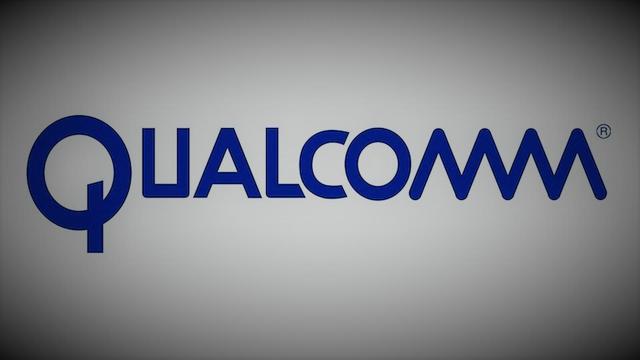 Determined Corporate Predator
After rejecting a $103-billion buyout bid from Broadcom Ltd. (NASDAQ:AVGO), Qualcomm Inc. (NASDAQ:QCOM) may reflect on the current state of battle with what appears to be a determined corporate predator, with a history of making acquisitions and unlikely to be easily deterred. Shareholders in Qualcomm will need to weigh the value of any further offer against the prospects for growth promised by the current acquisition and innovation strategy being pursued by the board.
Underscoring their commitment to the fight, Broadcom has lined up a number of the world's largest investment banks to provide financing for their takeover of Qualcomm. In what are known as highly confident letters, these banks have expressed optimism in their ability to provide financing for an acquisition through the use of debt markets.
This technique of "highly confident" letters was a hallmark of corporate raiders of the 1980s, and was devised to give the market reassurance in hostile takeovers that financing for completion of the deal was readily available to the prospective acquirer. The association of this technique with hostile bids will not have been lost on Qualcomm's board. It sends a strong signal to the target and to its shareholders as to the determined pursuit which is likely to follow.
Top Echelon Of Bond Underwriters
The banks Broadcom has lined up for debt financing are JPMorgan Chase & Co., Bank of America Merrill Lynch, Deutsche Bank AG, Citigroup Inc., and Morgan Stanley. These five financial institutions are in the top echelon of U.S. corporate bond underwriters in 2017, achieving the sale of $1.3 trillion of bonds since January.
Having done their due diligence and conferred with major institutional buyers of corporate debt, the underwriters are of the opinion that debt investors will have a healthy appetite for the bonds of the combined entity, which would be the supplier of 65% of all semiconductor materials integral to handsets. This would yield domination of the wifi and cellular modem chip market, with one billion smartphones sold annually throughout the world.
However, if Qualcomm have done their own due diligence, they will know that the appetite of the buyers of corporate debt does not extend beyond $100 billion for the proposed deal, which places a limitation on Broadcom as regards their future bids and the extent to which they may pursue a proxy battle. In Broadcom's favor, they have achieved approximately $5 billion of free cash flow in the last calendar year, and their EBITDA metric, the bond market's primary litmus test, has been hiked in each of the past four years.
Growth And Innovation Strategy

As to the growth and innovation strategy which Qualcomm's board will use to argue to shareholders that they be allowed to continue to captain the company, they have a case that possesses distinct merit. The acquisition of NXP Semiconductors NV (NASDAQ:NXPI) will provide revenue growth and diversification across new automotive markets for Qualcomm, and the technological innovation of the 48-core Centriq 2400 ARM data center server processor also promises new growth in that approximately $5.5 billion market.
For further information on Qualcomm's ground-breaking ARM processor for the data center server market, please see the following article by this author published on Seeking Alpha:
"Qualcomm: Innovation Strengthens Board's Ability to Repel Takeover"
The board may also cite that once the takeover of NXP has been achieved with the securing of the imprimatur of European Union regulators, the overlap between NXP's product line with that of Broadcom as to wi-fi chips will give U.S. regulators pause when considering a Broadcom acquisition of Qualcomm. Regulatory hitches can eat up expanses of time, and time being money, this would inure to the detriment of shareholders.
Qualcomm experienced the loss of $41.21 billion (30.39%) of its market capitalization since the end of 2014 until a recent upturn in the company's stock arrested that decline. Shareholders suffered a prolonged downturn in stock price due to the company's conflict with both Apple and regulators around the world as to its patent licensing business model. Qualcomm investors may now be in the mood to consider an offer which restores that lost value. A bid of $80 per share would achieve that.
Conclusion
Shareholders must evaluate their level of conviction about the strategy of diversification and innovation that the present board is pursuing, and conclude whether greater value will be obtained by that route or by the synergy and cost economies of scale that Broadcom's acquisitive aspirations represent.
As Broadcom is at the limit of what it will be able to finance in the corporate bond market, the stock component of any new offer may be expected to increase relative to the cash component.
As we await Broadcom's counter move to the rejection of their initial bid, as well as E.U. regulatory approval of the NXP acquisition which may erect a regulatory barrier in the U.S. to Broadcom's ambitions, of one thing we may be sure. Investors will certainly have more information available as this process plays out upon which to base their decision to hold or sell.
Consider following this author. To receive immediate alerts upon publication of future articles by this author, please click on either of the "Follow" buttons at the top and bottom of this page, and then select "Real Time Alerts." To review previously published articles by The Structure Of Price, click on the author's name at the top of this page.
Disclosure: I/we have no positions in any stocks mentioned, and no plans to initiate any positions within the next 72 hours.
I wrote this article myself, and it expresses my own opinions. I am not receiving compensation for it (other than from Seeking Alpha). I have no business relationship with any company whose stock is mentioned in this article.
About this article:ExpandAuthor payment: $35 + $0.01/page view. Authors of PRO articles receive a minimum guaranteed payment of $150-500.Tagged: Investing Ideas, Long Ideas, Technology, Communication EquipmentWant to share your opinion on this article? Add a comment.Disagree with this article? Submit your own.To report a factual error in this article, click here