The new year is approaching fast, and it's high time to look at offshore drilling trends that were present in 2017 and to make predictions for 2018. First, I'll review my industry-wide predictions for 2017 and we'll see how they played out. Next, we'll move to discussing expectations for 2018.
2017
These were my expectations for this year (check out "Offshore Drilling: Expectations For 2017"):
1. Dayrates will remain at the bottom. Mostly true. Contract dayrates remained near bottom level except for the harsh-environment segment, which became tight at the second half of this year. In other segments, rig oversupply kept dayrates at bottom. Sometimes, this led to drillers betting below cash-breakeven cost (like in the case of Ocean Rig (ORIG)).
2. Contracts for 2017 will remain scarce. True. Oil price instability in 2017 kept oil producers and competition from short-cycle projects kept the number of contracts for 2017 at low levels.
3. Contracts for 2018 should emerge. Mostly true. We've seen leading drillers get contracts for 2018. Meanwhile, a new trend emerged with drillers getting contracts for 2019+, like in the recent announcement from Transocean (RIG).
4. No M&A, and probably no asset sales. Wrong. Ensco (ESV) acquired Atwood Oceanics (NYSE:ATW) in an aggressive bet that kept Ensco's shares under pressure for the full second half of this year. This move was a de-facto bailout of Atwood Oceanics and will pay off if the offshore drilling market recovery is robust. Also, Transocean is set to acquire Songa Offshore (OTC:SGAZF), a defensive deal which in essence is a purchase of Songa's backlog and its relations with Statoil (STO). I got it also wrong on the asset sale side, as Transocean managed to sell the entire jack-up fleet to the newcomer in the industry, Borr Drilling. In my opinion, I underestimated the leading drillers' desire to pay a premium for companies in trouble.
5. Mass rig scrapping remains under question. True. Accounting consequences make scrapping difficult as drillers will have to take significant write-offs. Among leading drillers, Noble Corp. (NE), Rowan (RDC) and Diamond Offshore Drilling (DO) are close to their "ultimate size" while Ensco and Transocean will have to go through more scrapping in 2018.
6. Rebound should start in 2017 but it will be slow. True. The bottom is in. One segment (harsh-environment drilling) is already in an uptrend. Other segments also show signs of life, but the road to full recovery is slow and bumpy.
2018
Here are my expectations for the upcoming year:
1. Recovery will continue across all segments. This year, harsh-environment segment showed leadership in both contract and dayrate terms. In 2018, I expect that the situation across all segments will slowly improve. However, recovery will not be homogenous. For example, in deepwater, modern, most capable assets will likely have significant advantage over older-gen rigs which, if cold stacked, may never return to the market.
2. De-facto rig supply will trend downwards. The offshore drilling market looks very challenging if you evaluate it using pro-forma numbers. However, the "real" number of rigs is lower than the number you see in drillers' fleet status reports. I highlighted this fact in the article that was published this summer, "Transocean Is Much Smaller Than You Think".
3. Many contracts will be for 2019. I expect that oil producers will try to enter the departing train of low rates and secure them for 2019 and beyond. We've already seen such a contract in harsh-environment segment (between Transocean and Statoil), and I expect to see more such contracts in both shallow water and deepwater.
4. Rig scrapping will continue at a slow pace. Just like in 2017, accounting consequences of rig scrapping will be hard to swallow for the majority of drillers. In my opinion, this will have no impact on real market dynamics as older cold stacked rigs have no chance to return to work anyway. Their scrapping is just a question of time.
5. Dayrates will rise from the bottom. I expect a gradual pick-up in dayrates for more capable units, especially closer to the end of 2018. For this to happen, Brent oil (BNO) has to stay within my base case ($55-65 per barrel) or preferably in the $60-70 range and oil producers should start picking rigs for work in the second half of 2018 – beginning of 2019.
6. Further consolidation is possible but not a given. I got the M&A part of my predictions completely wrong in 2017, but I'll be cautious once again as we head into 2018. The reason for this is that the low-hanging fruit has been already taken. Among leaders, Diamond Offshore Drilling may make a move, but it won't necessarily be an acquisition as the driller may choose to pursue to build a floating factory. Among takeover candidates, Pacific Drilling (OTCPK:PACDQ) will go through a difficult bankruptcy process with an unknown outcome. Ocean Rig has already emerged from bankruptcy, but the management contract with the company of its CEO, George Economou, may be a major obstacle for any potential acquirer.
Conclusion: The bottom is in and the recovery has begun. However, do not forget that drillers' finances will continue to deteriorate in 2018 as new contracts are unable to fully replace the contracts of the high oil era. Significant volatility in all offshore drilling names should be expected. I'll get to the discussion of individual offshore drillers in the upcoming work. Stay tuned.
If you like my work, don't forget to click on the big orange "Follow" button at the top of the screen.
Disclosure: I am/we are long NE.
I wrote this article myself, and it expresses my own opinions. I am not receiving compensation for it (other than from Seeking Alpha). I have no business relationship with any company whose stock is mentioned in this article.
Additional disclosure: I may trade any of the above-mentioned stocks.
Editor's Note: This article covers one or more stocks trading at less than $1 per share and/or with less than a $100 million market cap. Please be aware of the risks associated with these stocks.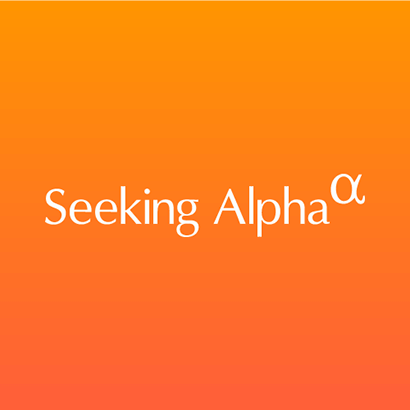 About this article:ExpandAuthor payment: $35 + $0.01/page view. Authors of PRO articles receive a minimum guaranteed payment of $150-500.Tagged: Investing Ideas, Quick Picks & Lists, 2018 OutlookWant to share your opinion on this article? Add a comment.Disagree with this article? Submit your own.To report a factual error in this article, click here