Company News
On Dec. 7, 2017, the shares of Nektar Therapeutics (NASDAQ:NKTR) – a bioscience firm focusing on the innovation and delivery of drugs to treat cancers, autoimmune diseases, and chronic pain – increased by $5.14 to close at $54.83 for 10.34% profits for the trading session. The company currently has the $8.63B market cap that was approximately doubled within the past month. Since we initially recommended this stellar grower, subscribers of Integrated BioSci Investing have enjoyed over 187% profits. As alluded, the market is becoming more optimistic about Nektar.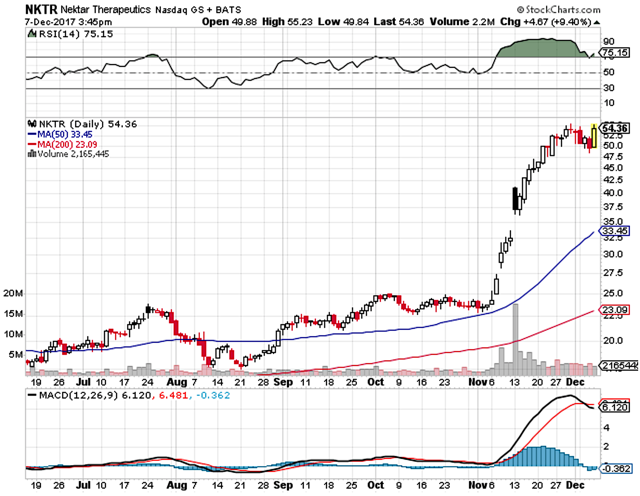 Figure 1: Nektar Therapeutics stock chart. (Source: StockCharts).
Among eight analysts covering Nektar, seven issued the buy recommendation while only one put a hold on the stock, as shown in figure 2. The recent market enthusiasm stemmed from the stellar earnings developments and especially pipeline growth. Let us explore further why the stock appreciated robustly (and whether there is more upcoming growth ahead).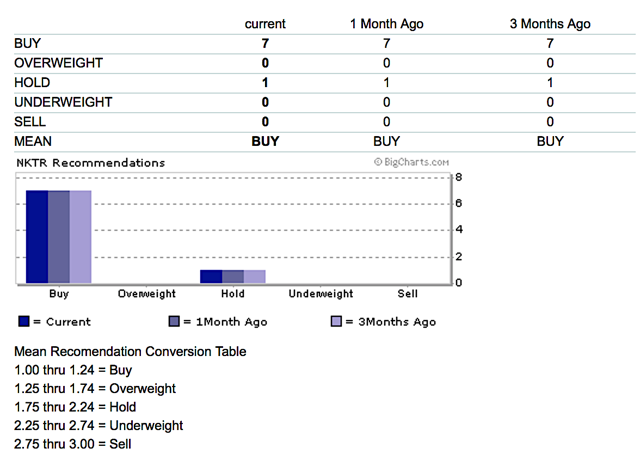 Figure 2: Analyst recommendation on Nektar. (Source: MarketWatch).
Analysis
Powering by a highly enriched pipeline of stellar therapeutics (servicing the markets of immuno-oncology, autoimmune diseases, and chronic pain), Nektar is ensuring that there will be continually increasing earnings. In figure 3 below, what struck us the most is NKTR-181, the first-in-class selective mu-opioid agonist that is potentially used to treat moderate to severe lower back pain. Of note, patients taking prescription opioids tend to feel the rush or high when the drug takes immediate effects as it travels to the brain. Consequently, patients tend to experience withdrawal when coming off such medication. Ultimately, they can subsequently exhibit behaviors of drug addiction and drug abuse. Its neither the physicians nor the patients fault: thats just the nature of how conventional opioid pain medicines work.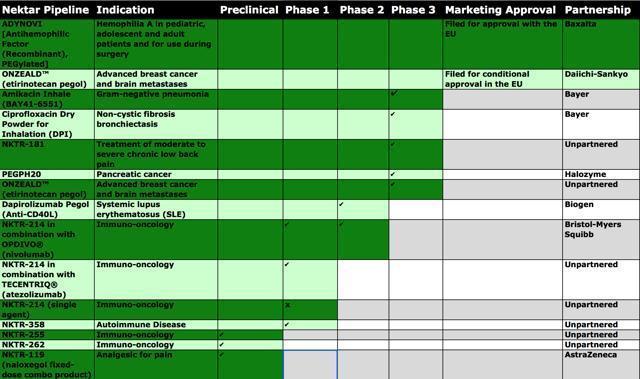 Figure 3: Therapeutic pipeline. (Source: Dr. Tran BioSci).
According to the National Institute of Health,
Everyday, more than 90 Americans die after overdosing on opioids. The misuse of and addiction to opioidsincluding prescription pain relievers, heroin, and synthetic opioids such as fentanylis a serious national crisis that affects public health as well as social and economic welfare. The Centers for Disease Control and Prevention estimates that the total "economic burden" of prescription opioid misuse alone in the United States is $78.5 billion a year, including the costs of healthcare, lost productivity, addiction treatment, and criminal justice involvement.
Conventional approaches seemed to fail and policymakers are in desperate need of a viable solution. Interestingly, NKTR-181 has important ramifications in solving the aforesaid seemingly insolvable epidemic (at the molecular level!). Accordingly, the drug slowly enters the brain to induce the therapeutic benefits while preventing the patients from feeling the high that can be associated with conventional medicine. Even if the patient attempts to crush the medicine for snorting or inhaling, the molecular structure (and efficacy) of the drug remains untainted.
Author Note: We're honored that you took the time out of your busy day to read our market intelligence. Founded by Dr. Hung Tran, MD, MS, CNPR, (in collaborations with Dr. Tran BioSci analyst, Ngoc Vu, and other PhDs), Integrated BioSci Investing marketplace research is delivering stellar returns since inceptions. To name a few, Nektar Therapeutics procured more than 190% profits while Spectrum Pharmaceuticals delivered over 180% gains. Our secret sauce is extreme due diligence coupled with expert data analysis. The service features a once-weekly exclusive in-depth Integrated BioSci article (in the form of research, reports, or interviews), daily individual stocks consulting, and model portfolios.
Notably, we'll increase prices soon. Subscribe to our Marketplace research now to lock in the legacy price and save money in the future. To receive real-time alerts on our articles as well as blogs, be sure to check out our profile page and click on the orange Follow button. Besides the exclusives, this article is the truncated version of the research we published in advance to IBI subscribers. Further, you can read up on Dr. Trans background by following this link.
Disclosure: I/we have no positions in any stocks mentioned, and no plans to initiate any positions within the next 72 hours.
I wrote this article myself, and it expresses my own opinions. I am not receiving compensation for it (other than from Seeking Alpha). I have no business relationship with any company whose stock is mentioned in this article.
About this article:ExpandAuthor payment: $35 + $0.01/page view. Authors of PRO articles receive a minimum guaranteed payment of $150-500.Tagged: Investing Ideas, Long Ideas, Healthcare, BiotechnologyWant to share your opinion on this article? Add a comment.Disagree with this article? Submit your own.To report a factual error in this article, click here