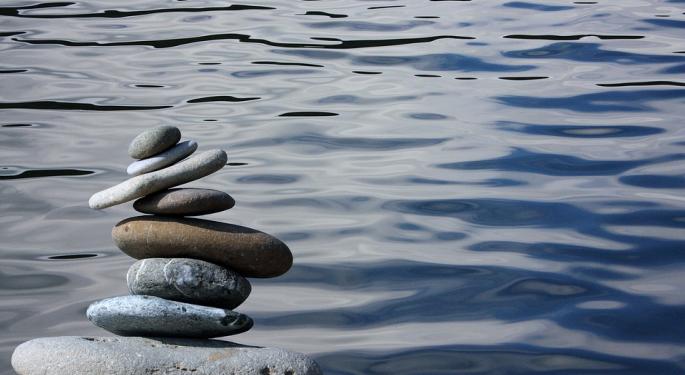 Since the election, the market has brushed off everything in its path and rallied nearly 25 percent. In years like this, we often see new people pile into the market to get in on the action. But don't forget that this bull market has really been going on for the entirety of the current decade. It just wasn't until this year that the market really started to rally hard.
A consequence of this enthusiasm has been that volatility has fallen to all-time lows in 2017, which has made day trading today a unique challenge. As a trader I love volatility. I can't live without it. Low beta stocks and a VIX hovering around 10 does not do it for me. It's also made trading using popular technical patterns a little more difficult, because people are just more willing to buy no matter what.
But just because there's low volatility overall, that doesn't mean there isn't volatility to be found in individual names. You just have to know where to look. To overcome this, I stick with the tools I've been using — mainly my high-of-the-day scanner. This automatically alerts me when stocks are making new highs, which in turn tells me a stock is likely to be more volatile today.
I look at stocks like Sunshine Heart Inc (NASDAQ: CHFS), which has a beta of 2.38 (remember, a beta greater than 1 means more volatility), or SemiLEDs Corporation (NASDAQ: LEDS), with a beta of 2.26. Both of these have been recent winners for me. If this means I'm trading penny stocks, then that's fine. My key is to stick with my system, which is why I've been successful — and had the best day of my career).
Even if you don't have a scanner like mine to look for new highs, screening for high beta stocks can still provide a source of volatility. And volatility is the lifeblood of day trading.
Disclosure: Warrior Trading is an editorial partner of Benzinga.
The preceding article is from one of our external contributors. It does not represent the opinion of Benzinga and has not been edited.