tags:
General Electric Company (NYSE:GE) can be a divisive investment topic. One of America's oldest and largest industrial companies, GE stock has stumbled badly in recent years. Its big turnaround led by a new CEO kicked off in 2018, then ran flat into the pandemic.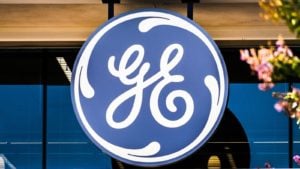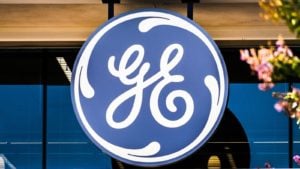 Source: Sundry Photography / Shutterstock.com
GE stock was making moves last fall until it peaked at a $113.36 close on March 3. However, other than a short surge at the end of May, it's been treading water since then. Currently trading around $103, GE shares are up 18% so far in 2021.
If GE stock breaks out of its holding pattern, it could make a nice portfolio addition. After all, this Portfolio Grader "B"-rated stock is still trading at a fraction of what shares were worth only five years ago.
Controversial moves like a reverse stock split aside, the GE turnaround has shown signs of progress. But when will it kick off in earnest?
One key indicator to watch is air travel. GE's aviation division is underperforming as a result of the pandemic. Its recovery will likely be a growth catalyst for GE stock.
Waiting for Commercial Air Travel to Recover
Aviation is one of GE's most important businesses. The company manufactures commercial and military airplane engines as well as other aircraft components.
In 2019 — before the pandemic hit — the company's aviation division was being pegged as its key to future growth. At the time, it accounted for about 25% of the company's revenue and brought in 45% of its operating profit.
Then, the Covid-19 pandemic seriously dampened air travel. That significantly reduced demand for new airplanes and replacement engines. Naturally, GE's aviation business has taken a big hit.
Recovering commercial air travel is now a vital component GE needs to get back on track. However, cash-strapped airlines have been reluctant to spend money, especially with Covid-19 variants like delta threatening to continue cycles of disruption.
As a result, even though air travel was up significantly through the spring and summer compared to last year, GE's Aviation division has seen revenue drop from 2020 levels. For the six months ending June 30, it was $9.83 billion in 2021 compared to $11.28 billion in 2020.
The delta variant is threatening to wreak more havoc on commercial air traffic. An August 2021 study by Bain & Company projects that in a baseline scenario, global airline revenue will drop an additional $24 billion in 2021 because of delta.
That brings it down to $255 billion, or 38% of 2019 revenue levels. Airlines that are collecting less than half of the revenue they did two years ago are not going to be in a rush for large capital expenditures.
In June, J.P. Morgan analyst Stephen Tusa — already noted for a bearish view of GE stock — raised concerns about military sales, which were coming in under GE projections. Military sales are a big part of the aviation division's revenue, accounting for 13% of it in 2019.
The Bottom Line on GE Stock
If you're still on the fence about GE stock, don't expect a review of investment analysts' positions to definitively sway you one way or the other.
The Wall Street Journal is tracking 20 analysts with a position on GE. Their consensus rating is "overweight," but eight of them rate GE as a "hold." That's not exactly an overwhelming vote of confidence.
That being said, their average 12-month price target of $124.75 does offer 21% upside. So, is now the time to take advantage of a stalled stock price to scoop up General Electric shares?
The company's turnaround is still underway and there's no guarantee it will ultimately succeed. If it were me, I'd be watching the delta variant and commercial airline data closely. If Covid-19 seems under control and flights begin to ramp up again, that's the signal that GE might start booking more aviation orders. That division remains a key catalyst for future GE stock growth.
On the date of publication, neither Louis Navellier nor the InvestorPlace Research Staff member primarily responsible for this article held (either directly or indirectly) any positions in the securities mentioned in this article.
Louis Navellier, who has been called "one of the most important money managers of our time," has broken the silence in this shocking "tell all" video… exposing one of the most shocking events in our country's history… and the one move every American needs to make today.