Italian stocks gave up an early lead in an otherwise directionless Europe on Monday, as investors looked to the possibility of new elections for Italy after the president stopped a euroskeptic from taking on the post of economy minister.
But investors may see thinner volumes than normal as London markets closed for a bank holiday and U.S. markets will shut in observance of Memorial Day.
Read: Which markets are closed on Memorial Day?
What are markets doing?
The Stoxx Europe 600 Index
SXXP, -0.15%
was flat at 391.39. The index fell 0.9% last week, breaking an eight-week winning run that had been the longest positive stretch since June 2014.
After tumbling 4.5% last week, Italys FTSE MIB index
I945, -1.75%
opened 1.2% higher, but has since surrendered those gains to drop 0.4% to 22,311.52. The index has been on a roller-coaster ride as two antiestablishment parties 5 Star Movement and League that recently decided to form a coalition after March elections have been attempting to form a government.
Spanish stocks saw modest gains, with the IBE 35 index
IBEX, -0.41%
up 0.4% to 9,870.10. The index lost ground last week after ending down 1.7% at 9,826.50 after the opposition Socialist party called for a vote of no confidence on Prime Minister Mariano Rajoy.
Germanys DAX 30 index
DAX, -0.14%
rose 0.4% to 12,988.85, while Frances CAC 40
PX1, -0.26%
dropped 0.1% to 5,559.10.
The euro
EURUSD, +0.0000%
traded at $1.1687, compared with $1.1645 late Friday.
What is driving markets?
On Sunday, Italian President Sergio Mattarella blocked two antiestablishment parties from taking power by rejecting their euroskeptic candidate for economy minister. In response, the antiestablishment parties have now called for new elections the last election was in March.
Concerns about the two parties vows to challenge the EUs budget rules and slash taxes while increasing fiscal spending have driven up the cost of Italian debt recently.
Read: 4 ways the ECB is preventing an Italian rerun of the euro crisis for now
On Monday, Mattarala is expected to ask former International Monetary Fund official Carlo Cottarelli to form a new government. Paolo Savona, an 81-year-old economist and former industry minister who had been up for the post of economy minister has expressed views that the country will leave the euro.
Meanwhile, Spain remains on edge after the countrys main opposition party called for a vote of no confidence on Prime Minister Rajoy over a corruption case that ended in convictions for a former party treasurer and other senior members of the party. The editorial sections of two major Spanish newspapers, El Pa铆s and El Mundo, both called for early general elections on Saturday.
Borrowing costs for Spain also shot up late last week, and the IBEX tumbled 2.8%.
What few gains there were across Europe could be attributed to fresh hopes that a meeting between U.S. President Trump and North Korean leader Kim Jong Un may go ahead after a flurry of weekend diplomacy.
After Trump abruptly called off that meeting last week, U.S. officials arrived in North Korea on Sunday to help plan the summit a day after leaders of the two Koreas held a surprise meeting of their own.
What are strategists saying?
New elections are now more likely, with 5-star and the League campaigning on a we woz robbed ticket, and the election itself in danger of turning into a de facto referendum on euro membership. But when could elections happen, given that summer is fast approaching? And what new developments could be sprung on us in the meantime? commented chief foreign-exchange strategist for Soci茅t茅 G茅n茅rale, in a note to clients.
Political uncertainty and prospects for new elections in Spain would raise market fears of a prolonged political vacuum, as seen after the last general election, wrote Arne Lohmann Rasmussen, head of fixed income research at Danske Bank, in a note to clients.
Stock movers
Italian banks were again under pressure on Monday, with shares of Intesa Sanpaolo SpA
ISP, -3.09%
down 1.2%, Unione di Banche Italiane SpA
UBI, -5.35%
off 2% and Banco BMP SpA
BAMI, -4.50%
off 1.1%.
Genmab AS
GEN, -19.23%
slid 18% after the Danish biotech firm reportedly ended combination trials of its lung-cancer drug Darzalex, citing an increase in deaths after the treatment and citing no observed benefits.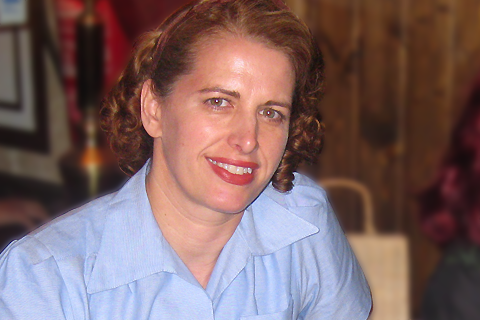 Barbara Kollmeyer
Barbara Kollmeyer is an editor for MarketWatch in Madrid. Follow her on Twitter @bkollmeyer.
We Want to Hear from You
Join the conversation
Comment
Related Topics European Markets Europe Investing Stocks European Central Bank
Quote References SXXP -0.60 -0.15% I945 -391.80 -1.75% IBEX -40.20 -0.41% DAX -17.57 -0.14% PX1 -14.20 -0.26% EURUSD +0.0000 +0.0000% ISP -0.08 -3.09% UBI -0.19 -5.35% BAMI -0.11 -4.50% GEN -229.30 -19.23% Show all references
MarketWatch Partner Center
Most Popular
Harvard scientists say these 5 things can prolong your life by a decade
Solo: A Star Wars Story struggles in its opening weekend
Americans are hoarding money in their checking accounts and that could be a problem
Which markets are closed on Memorial Day?
John Grisham: 'Day of reckoning' coming for student debt
(function () { var isSSL = 'https:' == document.location.protocol; window.nativeAdsContext = { appId: "CFEAB5E0AC88686BA597A26FB4B54555349E3478", apikey: "ARAPgnyc0MRHNRr40%2b9oSrfSwlZG5%2bAfMeBkG2%2fh9AatBHngxiuMRHpQ%2bFJ%2fxfgc2iE%3d", publisherId: "204461", publisherName: "MarketWatch", tracingtag: "mw-tracingtag", msNativeAdsScriptLoc: "//h6.msn.com/nativeads/ms-nativeads.min.js", pageCategory: "money", pageType: "articles", bingTrafficPercent: "100" }; window.bingNACallBackToLoadOtherScript = function() { window.medianet_width = "600"; window.medianet_height = "250"; window.medianet_crid = "305312222"; window.medianet_versionId = "111299"; var mnSrc = (isSSL ? 'https:' : 'http:') + '//contextual.media.net/nmedianet.js?cid=8CU6CD37D' + (isSSL ? '&https=1' : "); document.write("); }