Despite the SEC's best efforts, Wall Street scams are happening all the time.
2017's fraud lineup alone totals some $1.94 billion.
And that's just from five of the most notorious cases this past year.
These financial scams were carried out by brokers and politicians alike, and preyed on everyone from retired government employees to professional athletes.
Have a look…
These 5 Wall Street Scams Cost Investors Billions This Year
Wall Street Scam No. 5: Leonard Vincent Lombardo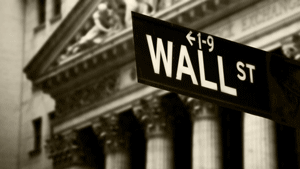 moneymorning.com/wp-content/blogs.dir/1/files/2017/12/wall-st-sign-5-75×42.png 75w" sizes="(max-width: 300px) 100vw, 300px" title="wall street scams" />
Leonard Vincent Lombardo is a former employee of Stratton Oakmont – the fraudulent brokerage firm you may remember from the Wolf of Wall Street.
Lombardo raised $7.1 million from more than 100 retirees and investors to pay for distressed real estate from 2011 to 2016 – only to illicitly move $1.5 million to another company and $1.3 million to fund his lavish lifestyle, according to a complaint filed by the Securities and Exchange Commission, the SEC announced on Sept. 17.
His alleged enjoyments included $144,000 for BMW and Mercedes payments, $85,000 for restaurants and supermarkets, $37,000 at Bloomingdales and other high-end stores, $19,000 for marina and boat supply payments for his yacht, $5,500 for tanning salons, and $2,100 for "pet services."
Wall Street Scam No. 4: Oyster Bay, N.Y.
John Venditto, the former town supervisor of Oyster Bay, N.Y., once held the public trust…
Until he was caught taking bribes from local businessmen, that is.
The Night Trader's Secret:A former Wall Street insider just revealed a new strategy for executing night trades that could set you up for potential $850, $2,250, or $6,775 paydays –overnight.Click here.
Specifically, Venditto and other officials agreed to indirectly guarantee four private loans totaling more than $20 million as a favor to Oyster Bay businessmen, authorities reported on Nov. 21.
In exchange, Venditto and the town received gifts, bribes, and other political support, the SEC alleged in its November complaint.
What's worse, defaulting on the loan guarantee would have triggered a termination clause, requiring taxpayers to pay $16 million.
Fortunately, those latter funds won't have to be coughed up now. But Oyster Bay residents still lost $20 million thanks to Venditto doling out funds to local businessmen for his own benefit.
Wall Street Scam No. 3: Jeremy Joseph Drake
An investment advisor for HCR Wealth Advisors in Los Angeles – Jeremy Joseph Drake – was charged with defrauding a "high-profile" professional athlete and his wife by misleading his clients about the amount of fees charged for services, the SEC stated on Aug. 23.
Drake charged his famous clients 1% of assets under management, though he'd told them he was charging them a special VIP rate of between 0.15% and 0.20%. In the end, they wound up overpaying him by $1.2 million.
Of the $1.2 million, Drake received about $900,000 as incentive-based compensation while he was at HCR from March 2009 to July 2016.
When confronted about the high fees by his clients, Drake went so far as to adopt the persona of "Ron Stenson," a fictional Charles Schwab Advisor Services expert who could help explain Drake's fee, the SEC said in its August statement.
Drake eventually admitted the lies to the athlete's wife and warned her against reporting the misconduct, regulators said. Doing so, claimed Drake, put her husband's reputation at risk.
The former asset manager was charged with fraud.
Wall Street Scam No. 2: The VA Rollover Scam
The SEC accused four Atlanta, Georgia-area brokers on Aug. 10 of fleecing federal government employees saving for retirement out of $40 million. They claimed to represent the VA, though they actually did not.
Regulators alleged that the brokers – Christopher S. Laws, Jonathan D. Cooke, Danny S. Hood, and Brandon P. Long – convinced older employees with a significant amount of money in their federal retirement accounts to move those funds to higher-fee variable annuities.
Higher-fee variable annuities are tax-deferred retirement vehicles that pay investors a level of income in retirement determined by the performance of the investments they choose. These annuities are far more risky than the fixed annuities the federal employees already had, which provided guaranteed payouts.
Through a front called Federal Employee Benefits Counselors, the four scammer-brokers sold federal employees about 200 variable annuities for approximately $40 million and earned about $1.7 million in commissions between March 2012 and November 2014, the SEC alleged in its complaint.
Last but not least, this company scammed thousands of investors out of over $1 billion. Check it out…
Join the conversation. Click here to jump to comments…