EA stock is down 10% since Nov. 1, thanks to Internet outrage over its latest video game release. But that's a serious overcorrection, and it has made EA stock one of the best discounts this Cyber Monday.
A rash of negative headlines sounded a dire warning for Electronic Arts Inc. (Nasdaq: EA) after a controversy brewed over the latest "Star Wars" video game. Check out some of the overheated headlines we've been seeing…
"Wall Street is freaking out as EA caves again to social media outrage over its 'Star Wars' game," warned CNBC on Nov. 17.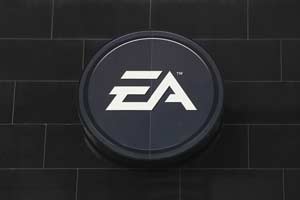 moneymorning.com/wp-content/blogs.dir/1/files/2017/11/EA-Sports-75×50.jpg 75w" sizes="(max-width: 300px) 100vw, 300px" title="EA stock" />
"EA Has Turned into an Industry Punching Bag Again," wrote Forbes on Nov. 13.
"EA Bows to Reddit Complaints," scolds Fortune on Nov. 13.
Thankfully, you can safely ignore the hysteria.
Here's what's going on with the game – and why EA stock is actually today's best Cyber Monday deal out there…
What the EA Controversy Is All About
The EA controversy revolves around its latest "Star Wars Battlefront" video game.
In addition to the game's $60 price tag, EA was planning to charge players money within the game to access important characters and features. These "microtransactions" meant players would need to pay potentially hundreds of dollars to access all the game's features.
And gamers revolted…
Special Report: Cannabis Is the Gold Rush of the 21st Century – 30 Stocks to Invest in Now. Details Here…
Fans flooded the online discussion forum Reddit with comments about boycotting the game. A response from an EA representative on Nov. 13 defending the transaction structure was met with nearly 400,000 "downvotes," becoming the most disliked comment in Reddit history.
EA then dispatched the game's developers to host a discussion about the game on Reddit, on Nov. 15, which racked up 28,861 comments as users flooded the forum with questions.
By Nov. 16, Electronic Arts announced it was suspending the game's in-game purchases to appease the fans.
That sent EA stock plunging 3% overnight, and it's down 10% over the whole month of November.
But even with the decline, the EA stock price is up 36% on the year, and the company remains a reliable buy, with 76% of Wall Street analysts giving the stock a "buy" or "overweight" rating.
In fact, the stock is heading even higher over the next year, which means the short-term fallout from "Star Wars" fans is giving you a 10% discount right now…
Why EA Stock Is Poised for 35% Gains in 12 Months
Join the conversation. Click here to jump to comments…