This site uses Akismet to reduce spam. Learn how your comment data is processed.
The Dow Jones today will be up in anticipation of the March FOMC meeting where the U.S. Federal Reserve may discuss cutting – not raising – interest rates.
Investors will also listen in for Chair Jerome Powell's statements on winding down the Fed's balance sheet.
More below on how this will move the DJIA today – and why more Elon Musk drama makes Tesla Inc. (NASDAQ: TSLA) a stock to watch.
Here are the numbers from Monday for the Dow, S&P 500, and Nasdaq:
| | | | |
| --- | --- | --- | --- |
| Index | Previous Close | Point Change | Percentage Change |
| Dow Jones | 25,914.10 | +65.23 | +0.25% |
| S&P 500 | 2,832.94 | +10.46 | +0.37% |
| Nasdaq | 7,714.48 | +25.95 | +0.34% |
Now, here's a closer look at today's Money Morning insight, the most important market events, and stocks to watch.
The Top Stock Market Stories for Tuesday
The Federal Reserve kicks off its March FOMC meeting on Tuesday morning. This two-day event is critical in a time when GDP forecasts for the United States and other global economies have been sliding. In fact, some economists are projecting that the prospect of future interest rate cuts could reenter the economic debate.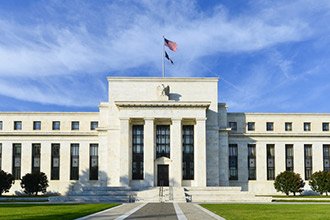 moneymorning.com/wp-content/blogs.dir/1/files/2019/03/DC-300×200.jpg 300w, moneymorning.com/wp-content/blogs.dir/1/files/2019/03/DC-75×50.jpg 75w" sizes="(max-width: 330px) 100vw, 330px" title="" />
Boeing Co. (NYSE: BA) is back under pressure Tuesday. A day after the U.S. Department of Transportation announced plans to investigate the FAA's approval process of Boeing's 737 Max jets, Canadian officials have announced a similar investigation. Canada's Transport Minister, Marc Ganeau, said his agency might not take any action against the global aviation giant. Investigators are examining the source of the recent crash of an Ethiopian plane of the 737 Max model. It was the second crash of the same model plane in five months. Analysts anticipate the 737 Max jet could be grounded around the world for at least a month as an investigation continues. Cannabis stocks are red-hot right now. And Tilray Inc. (NASDAQ: TLRY) has been on a roller coaster over the last year. Shares gained 3% this morning after the firm posted stronger-than-expected sales. But cannabis producers like Tilray aren't the only stock to own in this space. Money Morning Director of Cannabis Investing Research Greg Miller says the big opportunity right now is in banking. This backdoor play in cannabis could easily double your money in 2019.
THREE STATES just legalized marijuana, and these three stocks could potentially see a 1,000% boost. Click here to learn more…
Stocks to Watch Today: TSLA, NFLX, AAPL, GM
Tesla Inc. (NASDAQ: TSLA) is back under pressure after the latest charges by the U.S. Securities and Exchange Commission (SEC) against CEO Elon Musk. According to an SEC debate, Musk violated a gag order by failing to seek approval for his tweet on expected production targets for the firm's electric vehicles. The SEC says Musk's tweet was a "blatant" violation of an existing settlement agreement. Musk had previously paid a hefty sum and relinquished his role as chair after tweeting he was thinking of taking the company private without filing such plans with the agency. TSLA stocks are off 0.6% on news that the SEC is reportedly seeking contempt of court charges against Musk. The streaming battle between Netflix Inc. (NASDAQ: NFLX) and Apple Inc. (NASDAQ: AAPL) is heating up. Netflix CEO Reed Hastings announced that his company would not provide its original films and TV shows on Apple's newest video service. Apple is expected to unveil its own streaming service to its subscriber base next week. As the streaming wars continue to heat up and the competition grows more intense, some analysts are worried about the long-term viability of Netflix's platform. Shares of General Motors Co. (NYSE: GM) are in focus as ride-sharing giant Lyft prepares to launch its IPO. General Motors owns a significant stake in Lyft, prompting some investors to demand that GM sell its private shares and return what could be worth up to $1.27 billion to GM investors. However, some investors would prefer that GM hold onto its stake ahead of the Lyft IPO for strategic purposes. Look for earnings reports from China Telecom Corp. Ltd. (NYSE: CHA), DSW Inc. (NYSE: DSW), FedEx Corp. (NYSE: FDX), Franco Nevada Corp. (NYSE: FNV), and Steelcase Inc. (NYSE: SCS).
Did You See John Boehner's SHOCKING Marijuana Prediction?
At the American Cannabis Summit – the first-ever nationwide event for cannabis investors – former Speaker of the House John Boehner revealed why he's going ALL IN on marijuana… and exactly how ordinary Americans can make a fortune from this hundred-billion-dollar industry. To see a special rebroadcast of this historic event, click here.
Follow Money Morning on Facebook and Twitter.
Join the conversation. Click here to jump to comments…