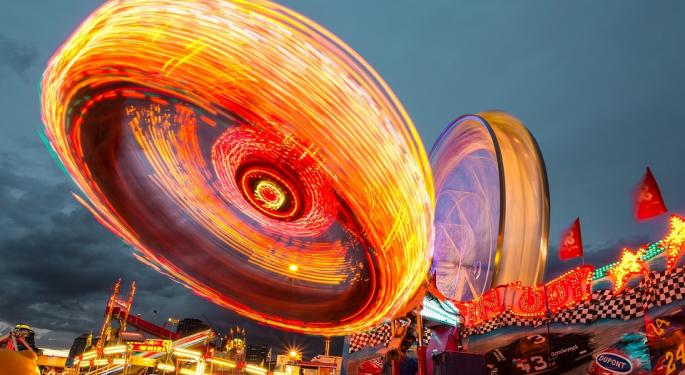 This week's article's going to seem like a bit of a downer, but it's something that's been really relevant for me in my trading. I'm going to talk about what I do immediately after I have a really good day, and what steps I take to make sure that good day doesn't get erased because I was too worked up and over-aggressive in my trading for the days following that.
This is relevant because, if you follow my blog, you know that had a $15,000 day near the start of the week. I got to that amount that day from aggressively scaling a position in Yield10 Bioscience Inc (NASDAQ: YTEN), which just kept rising to new entry levels, so I just kept adding to my position. I kept up the pressure because it was on a run that day and finished in the five digits.
While I was happy to post such strong numbers, I know it was a dangerous way to make a profit. That's why I thought I should focus this article on my approach to trading after a day like that, rather than my day trading strategy in general.
Particularly, I want to describe what I change in my setup and mentality so I don't get in the habit of chasing prices that might not be as strong as YTEN was this week.
First thing I changed after that day was my max trade alerts on my brokerage platform. My broker lets me set alerts for whenever I put out an order exceeding a certain amount, just to make sure I really want to buy 50,000 shares or if I meant 5,000. It's an essential tool that's helped me catch myself from losing thousands on a basic mistake (or just an over aggressive play). I usually keep that alert set above 10,000 shares, but I moved it to 6,000 because, after a $15K day, I'm more likely to be looser with my orders.
In that same vein, I'm also likely to push myself to scale out of positions a bit faster than I normally might. This isn't to say I'm getting out of positions more quickly than usual—it's that I'm trying to avoid lingering longer than a smart trader should. This mostly takes the form of a slight adjustment in my price targets and a shift in the proportion of shares I'm selling at one time. I do this while telling myself that I can always get back in if the chart looks friendly or the stock breaks a particular level.
Probably the most important thing I do to reset after a $15K day is to I remind myself not to fight the market. It's easy to forget that the market isn't beholden to your preconceptions, especially when things have been going your way. But if you can't beat a certain level on a single trade the next day, buying more shares and riding it out is almost never a sustainable solution.
These are, of course, my own approaches. The important thing in these changes in strategy is to place safeguards against your own bad habits. More often than not, on good days and bad, it's not the market you're going to be struggling against. It'll be yourself.
Disclosure: Warrior Trading is an editorial partner of Benzinga.
The preceding article is from one of our external contributors. It does not represent the opinion of Benzinga and has not been edited.