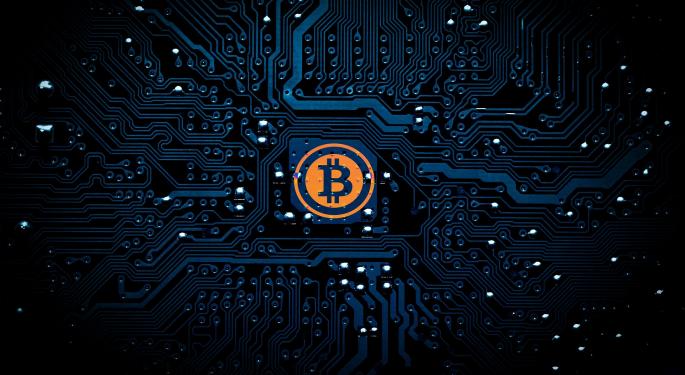 Cryptocurrencies have taken the investment world by storm, as reflected by the strong rally in Bitcoin, the original cryptocurrency. From $968.23 at the end of 2016, Bitcoin has rallied to over $6,600. This is despite a minicrash the currency experienced this week, which dragged it down from a Nov. 8 all-time high of $7,879.06.
When Bitcoin crashed, the entire altcoin universe followed suit. The only bright spot was Bitcoin Cash, considered a Bitcoin clone, which saw strong gains last weekend. The rally propelled Bitcoin Cash briefly past Ethereum, which occupies the second position in terms of market capitalization.
Does Bitcoin cash have what it takes to be a leader among this new investment class?
Bitcoin Cash: Origin And Evolution
Bitcoin Cash — aka Bcash — is a hard fork off Bitcoin, with the fork occurring Aug. 1, 2017. Forking is splitting of the blockchain on which bitcoin runs, making the splinter go in a different direction and adhering to different rules than the existing blockchain.
Why is forking done? Miners come around to realize there are more efficient options than the existing bitcoin, nurturing different visions.
Hard forking brings about a permanent divergence in the blockchain, while soft forking calls only protocol changes, with the crypto trading in conformity with the original blockchain rules.
On hard forking, Bitcoin inherited all the transaction history of Bitcoin, with the last common block being Block 478558. All subsequent transactions were recorded separately for each of these cryptos.
See also: How Wall Street's Head Honchos Feel About Cryptocurrency
Bitcoin Cash Bubble
One man's loss is another's gain. This idiom applies even to the field of cryptos. Bitcoin, which was flying high, was brought down to the earth, when attempts to implement SegWit2X failed to bear fruit.
What is SegWit? SegWit, an acronym for Segregated Witness, is the process by which the block size limit on a blockchain is increased by removing signature data from Bitcoin transactions, according to Investopedia. It is done as soft forking.
Every transaction in a blockchain network has three components, namely sender, receiver and signatures, often called as witnesses.
The SegWit2X, proposed mostly by Chinese mining syndicates, looked at upgrading Bitcoin in two ways: enacting the long-proposed code optimization SegWit, which would alter how some data is stored on the network, and setting a deadline for hiking the block size of the network from 1 MB to 2 MB.
The plan to implement SigWit2X, however, failed to materialize due to a lack of consensus.
Bitcoin, which hit an intraday high of $7,879.06 on Nov. 8, slumped to a low of $5,507.29 on Nov. 12, a 30-percent plunge.
From $662.46 on Nov. 8 Bitcoin Cash rallied strongly, peaking at $ $2,477.65 on an intraday basis Nov. 12, briefly taking it past Ethereum's market cap.
Since then Bitcoin has recovered some of its lost ground and ended Nov. 14 at $6,598.77. Bitcoin Cash also came off its high and was seen at $1,290.83 on Nov. 14.
Why The Frothiness in Bitcoin Cash?
Analysts said the inverse price movement of Bitcoin and the Bitcoin Cash is a reflection of the community's desire to see Bitcoin as a real digital currency and not as digital gold, as they seek lower transaction fees and higher speeds, according to BTC Manager.
Meanwhile, Bitcoin Cash has a maximum block size limit of 8 MB, which reduces transaction fees.
Another take on the move is that backers of Bitcoin Cash, especially the Korean exchanges, are artificially inflating it, in a bid to project it as a real alternative to its parent.
Not many see this as a possibility, given the institutional support and branding Bitcoin enjoys, which is very difficult to replicate.
Related Link: CryptoRuble — Russia's National Cryptocurrency?