Home Capital (OTCPK:HMCBF) has been my top stock of the year, and it's starting to pay off. The latest releases show there is a lot more potential left.
In a time when Tesla (TSLA) can grow 50% to a $60B market cap while it keeps burning money faster than a Model S accelerates, how can anyone pay attention to a tiny $1B subprime mortgage lender in Canada?
It was actually hard to ignore in April when the news about Home Capital was so bad it actually drove the Canadian dollar lower.
Since then the lender has acted very quickly to fix its issues and had an impressive turnaround. The stock price remains low which is a big opportunity for investors.
Note: all dollar values are in CAD; the ticker on the TSX is HCG. All numbers quoted are from the earnings releases unless otherwise specified.
What Is The Value?
We can break down the value of Home Capital in 3 parts:
Value = Book value + Future Earnings – Losses
Let's see what those are right now.
Book Value
On the surface the book value has increased from $21.50 in Q2 to $22.20 in Q3 due to the $30m in earnings.
Liquidity Issues
This was the major trigger for the drop in the stock price, and it's clearly over. The company has had an absolutely impressive turnaround in just 2 quarters to totally eliminate all liquidity risk.
Some of the results for Q3 2017 (compared to Q4 2016):
$2.7B in liquid assets (compared to $2.07B) A $2B line of credit (compared to $0) $441m in demand deposits that can be withdrawn at any time — and were mostly withdrawn this year (compared to $2.5B) $889m in surplus cashflow over the next 3 months Another $2.3B in surplus cashflow over the following 9 months
The previous period doesn't break down the maturities of loans and deposits in the same way.
However we can see that over the next 12 months the lender will have a surplus of $2.7B in additional cash flowing in even if all deposits are withdrawn at the earliest possible opportunity.
As of Q4 2016 this surplus over the coming 12 months was $954m.
This represents a massive improvement in liquidity. At the start of the year the company's liquid assets could be wiped out by a run on the bank, and their surplus cash over the next 12 months would only restore a fraction of that. At the present time a run on the bank could only affect 16% of their liquid assets and the surplus cash over the next 12 months could potentially double liquid assets.
In the absolute worst case, which is unlikely to begin with, they have the $2B line of credit to survive long enough to sell some assets.
All of this shows that the book value is no longer under threat, unless there are serious credit losses. I'll address those soon.
Future Earnings
This is the most uncertain part. Home Capital's loan book turns over very quickly due to the heavy weighting to terms of 1 year or less. That means their earnings are not locked in already. Most of their income a year from now will be coming from loans advanced or renewed after today — and we don't know exactly how much that will be.
The surface-level results for this quarter are alarming. The loan advances for Q3 were $385m, compared to $2.54B a year ago. At this rate the $14.7B book of mortgages will decline quickly and the interest income will be impacted.
The earnings show this. For Q3 the earnings were $30m. This compares to an average of $62m each quarter last year.
There are $9.2B in loans maturing over the coming 12 months. The lender typically renews 75 – 80% of customers which means it will need to bring in – $1.8B – $2.3B in new mortgages over the next year to replace loans that end, or $459m – $575m per quarter, all without lowering credit quality.
However I see some positive signs that indicate this won't take a very aggressive push.
Deal Flow
Another concern is how many customers the lender actually can bring in from mortgage brokers. Some brokers may still be restricted by company policy due to this year's events, while others may simply choose to go elsewhere and avoid the trouble.
Here's what the CEO has to say in the Financial Post:
The mortgage community, the mortgage brokers, have been very supportive. Theyre ready to send business to us, Yousry Bissada said in an interview with the Financial Post on Wednesday. We will do that when we feel we can meet their demands.
This argues for the drop in origination being temporary. The lender has intentionally slowed down new mortgages instead of opening itself to bad loans or threatening liquidity.
Interest Costs
The deposit bank had to raise interest rates to bring depositors back after losing most of their liquidity this year. In October they cut those rates again. This was not wholly due to a large amount of deposits — since Q2 the demand deposits have risen from $373m to $441m and the term deposits have risen from $12.7B to $12.9B. That's only $250m in extra deposits.
But that's immaterial since the maturation of mortgages has provided extra cash over the quarter (this was clearly anticipated in the Q2 report). There is simply no need to push for extra deposits anymore.
The downside is that the effects of higher interest rates will trim earnings for some time. New deposits will be at better interest rates and deposit interest rates are generally not rising in Canada. However new mortgages are likely to be at higher interest rates. The combined effect will be to earn a wider interest rate spread going forward.
Regulation
There are provincial and federal changes happening this year to affect the housing market and the mortgage market. These may restrict lending and push out some borrowers.
However the net effect for HCG is unclear right now. Some of their potential customers may be blocked from getting a mortgage.
On the other hand the bigger banks are going to lose a lot of customers as well and some of those will turn to alternative lenders like Home Capital, according to a Globe and Mail profile.
Since Home Capital is only a tiny part of the market they could potentially see a net gain from this change.
Earnings Bottom Line
My previous conservative estimate was that HCG would have earnings of $100-200m per year, somewhat below their previous average. The current results, annualized, are $120m per year which is right at the lower end.
Further improvement could push the earnings to the $150-200m/year range.
The book value has actually increased since last year, so if Home Capital managed to bring the ROE back to the previous value it would have earnings of $294m/year. But I don't want to get that aggressive yet.
At the end of 2016 the share price was $31.34 with a book value of $25.12 and EPS of $3.71. This means the share price was equivalent to (book value) + (1.68 x EPS).
Applying the same valuation here, the earnings going forward could conservatively add $3.14 – $4.19 to the share price on top of the book value. If investors are optimistic enough to believe that earnings will grow in the future, of course the share price will have to go up.
Losses
The last question is whether they will actually lose some of their capital after doing so much to rebuild it. The risk with any mortgage lender — especially the subprime ones — is that the mortgages won't be paid back.
Home Capital's biggest vulnerability is its focus on the Ontario market. Toronto's house prices have been rising at a shocking rate for most of this decade. It was called a bubble when prices were much lower than they are now. Is there a danger to HCG's assets?
A foreclosure can cost as much as 25% of the home value. If that is combined with a 25% drop in the market, that means that only 50% of the home value may be recoverable to repay the mortgage.
Ontario Dreamin'
In Ontario specifically Home Capital has an average LTV of 53.2% on all mortgages. This means that in the disaster scenario of mass foreclosures with lower housing prices they would lose 6% of the average mortgage balance.
Furthermore, 82% of their Ontario customers have an LTV of 65% of less which is fairly safe. If the market drops 15% and it their actual loss on foreclosures averages 20%, they would break even on those mortgages.
That means that even a moderately pessimistic scenario exposes them to real losses on only 18% of the Ontario clients. The residential mortgages in Ontario are $9.1B (and this has gone down by $1B since Q2).
This means that, as long as the market doesn't implode Vegas-style, Home Capital is exposed to losses on about $1.6B of mortgages. And that's the total value. If losses averaged 25% of the mortgage value they would have a cost of $410m or $5.10 per share. A loss of 6% of all Ontario mortgages would be $533m or $6.65 per share.
Trigger Warnings
What could actually cause a drop in the Toronto market? There are three big possibilities:
Government intervention. There are 20+ policy changes this year alone that affect the market, plus 2 interest rate increases. The net effect has been a decrease of around 5% from the peak, according to the Teranet RSPI. The central bank is intentionally avoiding rapid interest rate rises as a tool to control the housing market, and other limitations have not had a major impact to date.
Employment losses. The biggest threat is that people don't have the income to keep paying their mortgages. In 2016 Toronto's employment grew by 2.6% and this year Canada has been showing some of the highest GDP growth among developed countries. As long as incomes and jobs keep rising, Toronto residents will be able to support their mortgages and take out new ones. In fact even if prices fall, underwater homeowners can keep paying their mortgages as long as they are employed.
The dreaded foreign buyer. This could be very unpredictable. The impact now is more rumor than fact. And who knows what will change? This could be a negative factor going forward, but we simply don't know how big it might be.
Is There a Risk?
My best estimate is that a pessimistic scenario would result in a loss of $5.10 – $6.65 per share.
The good news is that they don't have to stand by and watch the market fall apart. Over 75% of Home Capital's mortgages mature in the next 12 months (this has been consistent for years now, so it's not a new development).
That means that if the market starts to turn, they could cut their risk to only 25% of that level within a year just by restricting loan renewals.
Or in other words, not only does Toronto have to suffer an epic meltdown in the middle of a booming economy, but it all has to happen in the next 12 months to be a noticeable threat. And if the market rises further it just adds more cushion to the current mortgages.
I don't want to say that can't happen. Clearly it has in the past. The fact that Toronto is more diversified than a luxury vacation market like Florida, and the number of mitigating factors here, point to the housing market being a relatively minor risk to Home Capital's balance sheet. If a repeat of 2008 plays out in Canada then some short sellers may profit from me!
Adding It Up
We now have 3 parts of the value. The book value is growing slowly at $22.20 per share. The potential earnings add $3.14 – $4.19 per share. The losses may range from $0 (in the best case) to $5.10 – $6.65 per share (in the worst case).
Put those together and the current value is between $18.69 and $26.39 per share.
The share price has risen from the low $14 range to the mid $15 range after the earnings announcement this week. Clearly there is still hesitation in the market.
Investor fears appear to be based on some combination of residual reputation damage, outdated fears about liquidity, uncertainty about the growth of earnings, and fears about the Toronto housing market crashing. Only the last one is truly relevant in keeping the stock price this low.
There is still an opportunity to profit on HCG. The recovery was very fast and the results look better quarter by quarter.
If the board decides to return capital to shareholders by resuming the dividend or starting a share buyback, the skeptics and short sellers will be forced into a quick retreat.
Disclosure: I am/we are long HMCBF.
I wrote this article myself, and it expresses my own opinions. I am not receiving compensation for it (other than from Seeking Alpha). I have no business relationship with any company whose stock is mentioned in this article.
Editor's Note: This article discusses one or more securities that do not trade on a major U.S. exchange. Please be aware of the risks associated with these stocks.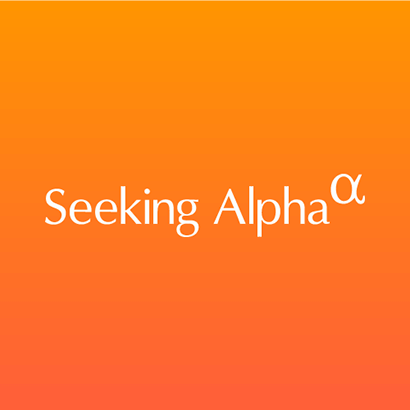 About this article:ExpandAuthor payment: $35 + $0.01/page view. Authors of PRO articles receive a minimum guaranteed payment of $150-500.Tagged: Investing Ideas, Long Ideas, Financial, Diversified Investments, CanadaWant to share your opinion on this article? Add a comment.Disagree with this article? Submit your own.To report a factual error in this article, click here