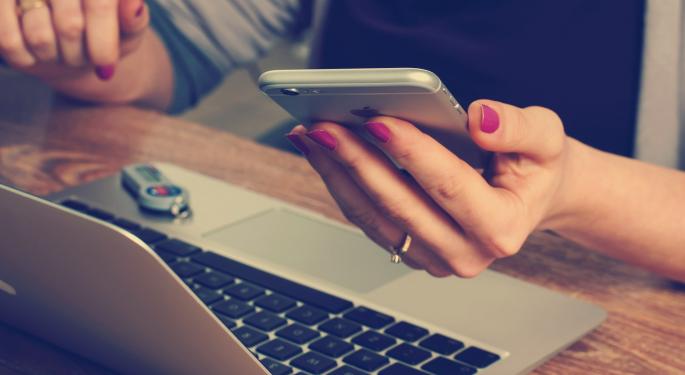 Related AAPL Here's Why Vuzix Corporation Just Gained 30% Tech Roundup: Earnings, Responses To Russian Meddling, And More Stocks Down, Apple Still Solid; Will These 3 China Stock Leaders Hold Up? (Investor's Business Daily)
Many investors are saying it's merely a matter of when, not if, Apple Inc. (NASDAQ: AAPL) will exceed the $1 trillion valuation mark.
The Expert
TradingAnalysis.com's founder Todd Gordon.
The Strategy
To take advantage of Apple's momentum, Gordon recommends buying the December monthly 180-strike call and sell the December 185-strike call for a maximum profit of $377.
The Thesis
Apple's stock chart has been signaling "very strong" momentum dating back as far as summer 2016, Gordon said during a recent CNBC "Trading Nation" segment. Specifically, by drawing a parallel channel line on Apple's stock, the technical analysis would place Apple's stock within reach of $200 per share by the end of 2017, which would give it a valuation north of $1 trillion.
Apple's stock escaped Thursday's volatile session almost unscathed as opposed to the major indices which saw notable losses, including a triple digit decline in the Dow Jones and a 0.6 percent decline in the Nasdaq composite index.
"Apple's showing some pretty good relative strength in this pretty good pocket of volatility we're seeing here," he said.
However, at $200 per share, the technical analysis tools used by Johnson also implies that Apple's stock would be overbought.
Price Action
Shares of Apple closed Friday at $174.67, which is within reach of its all-time high of $176.24.
Related Links:
Apple's Monster Run Takes Its Market Cap To $900 Billion
Todd Gordon's Amazon Options Trade