On Monday, Global Blood Therapeutics (GBT) announced that it would discontinue its idiopathic pulmonary fibrosis program. The main reason for discontinuing the program was that no clinically meaningful results were achieved in any of the trials done. These trials in question were three proof of concept studies. One study was a healthy volunteer study, and the other two studies were phase 2a. In my opinion, while this set back will hurt, it will not be the end of the company. That's because Global Blood is still on track with its main drug program in patients with sickle cell disease.
Major Problem
The three trials failed to improve patients with hypoxemia, which is an effect of them having idiopathic pulmonary fibrosis. Hypoxemia involves low levels of oxygen in the blood from those suffering with idiopathic pulmonary fibrosis. The three trials in question are known as: Basecamp, GBT440-006, and ZEPHYR. Things looked good with healthy volunteers in the basecamp study. That's because patients that took GBT440 demonstrated a statistically significant increase in saturation. This was a good early look for the company to determine if the mechanism of action of GBT440 appeared to be working for this patient population. The issue lies with the next two studies. In the GBT440-006 study the highest dose tested of GBT440 did not achieve a clinically meaningful benefit on oxygen-saturation (critical blood oxygen saturation level of 90% in adults needed at least, 94 – 99% is normal range). ZEPHYR looked at IPF patients who were on oxygen at rest. It was found that those who took GBT440 did not demonstrate any improvement in oxygen saturation either. With these results on hand, it makes sense why Global Blood chose to abandon the program.
Main Program
While Global Blood Therapeutics dumping the IPF program is a bad thing, it does not mean it is the end for the company. That's because the company has its main program in sickle cell disease. It is also using GBT440 for this program, but it has already achieved amazing results in patients with this disease. A phase 1/2 trial in patients with sickle cell disease were shown to reduce hemoglobin and a reduction of hemolysis (red blood cell destruction in the body). Results in the Part C study were quite impressive. These were patients that were dosed over a 90 day period. It was noted that 13 patients treated with GBT440 demonstrated a clinically significant increase in hemoglobin compared to 14 placebo patients. That is 46% vs 0%, with a p-value of p = 0.006. The increase in hemoglobin was a greater than a 1 g/dL increase which is really good. The company is currently running a phase 3 trial in patients with sickle cell disease, known as HOPE. The results from this study are expected to be released by the first half of 2019. In my opinion, this will be the main item to watch for. The IPF indication would have been a good addition, had it succeeded, but it wasn't the main reason for the stock trading so high. The sickle cell disease program is the main item in the company's pipeline. That will be the make or break event for Global Blood Therapeutics.
Financials
According to the 10-Q SEC filing, Global Blood Therapeutics has cash and cash equivalents of $93.7 million as of June 30, 2017. It also has $196.9 million in marketable securities. The company believes that it has enough cash to fund operations for the next twelve months. Typically, when a biotech announces that it only has 12 months left of cash left it is getting ready to raise cash again soon. It does not wait until the last minute to raise cash for the company. Therefore, it is highly likely that it will raise cash in the coming months.
Risks
The biggest risk first and foremost is the phase 3 data that is to be released in the first half of 2019. That will an important catalyst for the company. There is no guarantee that the phase 3 results in sickle cell disease will come out the same as the phase 1/2 study. Which leads to another potential problem. That problem being that the sickle cell disease indication is the only clinical candidate left in the pipeline. The HOPE phase 3 study is for adults with sickle cell disease. There is another study known as HOPE-1, which is treating kids with sickle cell disease (between the ages of 6 -17). Although, if the HOPE study doesn't turn out well, I don't expect the HOPE-1 study to do any better. It remains to be seen what the final results will be like in 2019.
Conclusion
There will likely be a short-term drop in the stock of Global Blood Therapeutics, because of the IPF program being dropped. Despite the program being dropped, the main indication still lies with GBT440 being tested in patients with sickle cell disease. The phase 3 HOPE trial is the most crucial inflection point for the success of the company. It is highly likely that the company might have to raise cash before the results are read out. Even then, as long as the phase 3 data comes out with statistical significance it will be in good order for the long-term.
This article is published by Terry Chrisomalis, who runs the Biotech Analysis Central pharmaceutical investment research service on Seeking Alpha Marketplace. If you like what you read here and would like to subscribe to my Service, I'm currently offering a two-week free trial period for subscribers to take advantage of. Only the first 25 subscribers will get the lower legacy rate. If you want to secure your spot, please do so as soon as possible!
Author's note: To get these types of premium articles on attractive biotech and pharma stocks as soon as they are published, just click here for my profile. Hit the big orange "Follow" button and choose the real-time alerts option thank you for taking the time to read my analysis.
Disclosure: I/we have no positions in any stocks mentioned, and no plans to initiate any positions within the next 72 hours.
I wrote this article myself, and it expresses my own opinions. I am not receiving compensation for it (other than from Seeking Alpha). I have no business relationship with any company whose stock is mentioned in this article.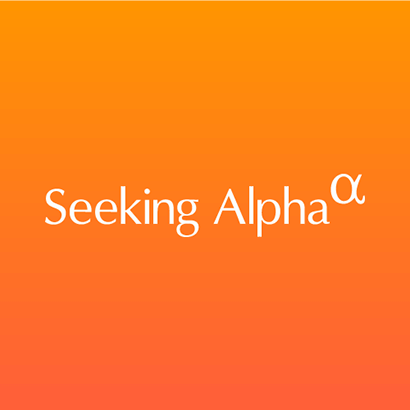 About this article:ExpandAuthor payment: $35 + $0.01/page view. Authors of PRO articles receive a minimum guaranteed payment of $150-500.Tagged: Investing Ideas, Long Ideas, Healthcare, BiotechnologyWant to share your opinion on this article? Add a comment.Disagree with this article? Submit your own.To report a factual error in this article, click here