U.K. stocks edged lower Wednesday, as trade war worries persisted ahead of expected Chinese retaliatory tariffs on the U.S. and as the European Union looked at the possibility of an international deal to cut tariffs on auto imports.
But the pound gained modestly following a better-than-expected reading on U.K. services sector activity.
How markets are moving
The FTSE 100 index
UKX, -0.24%
slipped 0.1% to 7,586.16, as the industrial and tech groups fell. But the telecom and consumer goods sectors rose. The London benchmark on Tuesday rose 0.6%.
The pound
GBPUSD, +0.1289%
rose to $1.3211 from $1.3193 late Tuesday in New York.
Whats driving markets
Trading volumes in the U.K. and across Europe
SXXP, +0.06%
are expected to be lighter than usual because U.S. financial markets are closed for the Independence Day holiday. Also, traders are turning some focus to the monthly U.S. jobs report, due Friday.
Still, U.S. President Donald Trumps campaign to correct what he considers unfair trade conditions with its trading partners continues to reverberate worldwide.
China is expected to begin imposing tariffs on $34 billion of U.S. goods on Friday, and the Trump administrations tariffs on up to $50 billion in Chinese imports are due to take effect the same day. However, Beijings tariffs will kick in 12 hours sooner because of the time difference.
Meanwhile, European Union officials are weighing up the idea of talks with the big auto-making countries, to come up with a plurilateral deal to cut auto tariffs, the Financial Times reported Wednesday. Such a move could help stave off an all-out trade war. Trump has said the threat of global auto tariffs is his biggest weapon in extracting concessions from trading partners.
Dont miss: How Trumps European auto tariff proposal could backfire
At the same time, China is pushing for the European Union to join forces against Trumps trade policies at summit next weekend in Beijing, according to a Reuters report.
Read: Trade-war fears? These lower-risk stocks are weathering the market storms
Economic data
U.K. services sector activity reached an eight-month high in June, the latest purchasing managers index published by IHS Markit/CIPS showed. The PMI came in at 55.1, topping the 54.0 reading expected in a FactSet survey of economists.
Successful product launches, marketing drives and improving economic conditions contributed to a rise in new work for services providers, according to the IHS Markit/CIPS survey. But Brexit was cited as a source of uncertainty holding back business investment, largely among large corporations.
The forecast-beating services activity follows a strong PMI rise in May, and adds to the list of upside surprises in U.K. manufacturing and construction PMIs, said Morgan Stanley. The data could play into the Bank of Englands thinking on the path of interest rates, as analysts see a gradual shift toward a rate increase.
These PMIs the last before the [Monetary Policy Committee] finalize their Aug. 2 decision are consistent with a robust 2Q rebound, and keep our call for an August hike on track, we think, wrote Jacob Nell, chief U.K. economist at Morgan Stanley, in a note.
What strategists are saying
Risk appetite remains skittish, as witnessed by last nights turn lower in U.S. markets as investors began fretting again about weakness in Chinas economy. This is the big worry, far more so even than trade wars, with memories of the 2015/2016 sell-off still fresh in everyones mind, wrote IGs chief market analyst Chris Beauchamp.
The services PMI data has lifted the hopes that the Bank of England would raise rates sooner than later, said Naeem Aslam, chief market analyst at Think Markets, in a note. This has helped the British pound against the dollar, and we are seeing more encouraging signs from investors, which tells us that the current momentum has a potential to continue its trend.
Stock movers
Anglo American PLC shares
AAL, +2.37%
climbed 3.7% as Volcan Investments Ltd., run by Indian billionaire Anil Agarwal, is considering a plan to acquire control of Anglo Americans business in South Africa, according to a LiveMint report. The plan could consist of merging the South African unit with miner Vedanta Resources PLC, whose parent company is Volcan.
J Sainsbury PLC shares
SBRY, +2.79%
picked up 1.4% after Britains second-largest grocer said its agreed to a financing package of 拢3.50 billion ($4.61 billion) for its proposed merger with Asda. Like-for-like sales in the first-quarter rose 0.2%, but that was slower than the 0.9% rate logged in the fourth quarter.
Tech stocks were down, with software maker Micro Focus International PLC
MCRO, +0.61%
off 1.8%, and accountancy-software specialist Sage Group PLC
SGE, -0.39%
lower by 1.1%.
Ryanair Holdings PLC
RYA, +0.71%
was up 0.8%, holding to higher ground as the European Commission said its opened an investigation into whether regional and local authorities in France granted Ryanair an undue economic advantage with marketing agreements with the Montpellier airport.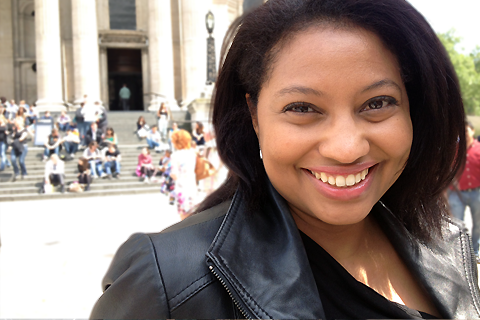 Carla Mozee
Carla Moz茅e is a reporter for MarketWatch, based in London. Follow her on Twitter @MWMozee.
We Want to Hear from You
Join the conversation
Comment
Related Topics United Kingdom London Stock Exchange London Markets Bank of England Europe European Markets
Quote References UKX -17.87 -0.24% GBPUSD +0.0017 +0.1289% SXXP +0.21 +0.06% AAL +38.80 +2.37% SBRY +8.90 +2.79% MCRO +7.50 +0.61% SGE -2.40 -0.39% RYA +0.11 +0.71% Show all references
MarketWatch Partner Center
Most Popular