U.K. stocks pushed higher Monday, still finding relief after political strife in continental Europe settled and finding fresh upward momentum from merger and acquisition news.
How are markets performing
The FTSE 100 index
UKX, +0.72%
climbed 0.8% to 7,763.12. All sectors rose, led by the utility and consumer services groups. On Friday, the benchmark picked up 0.3%, trimming last weeks loss to 0.4%.
The pound
GBPUSD, +0.3071%
marched up to $1.3385 from $1.3350 late Friday in New York.
Whats driving markets
The FTSE 100 was on course for a second straight win as it continued to shake off worries about political instability in Italy and Spain that contributed to last weeks loss for Londons blue-chip benchmark. In Italy, a political crisis that rocked global markets was resolved Friday with the swearing-in of a new government. Populist parties the 5 Star Movement and the League have formed a coalition administration.
Spain also has a new government after a period of upheaval. Socialist Party leader Pedro S谩nchez was sworn-in as prime minister on Saturday after Mariano Rajoy was ousted in a parliamentary vote of no confidence. At the same time, Madrid ended direct rule in Catalonia, letting go of controls put in to resist a push for the region to self-govern.
Deal talk directed market action as the first full trading week in June started, with FTSE 100 constituent DS Smith PLC in a deal to buy a Spanish packaging company . The broader European equity market
SXXP, +0.43%
also moved higher on M&A talk, with shares of Italian bank UniCredit SpA
UCG, +0.29%
rising after a Financial Times report said UniCredit and French lender Soci茅t茅 G茅n茅rale SA are in early-stage talks about a possible merger.
Read: Buy the dip with Italys stocks? Why you may want to just say no
And check out: Think the Italy panic was bad? Just wait until central banks turn off the spigot
Investors may turn their focus back to trade tensions, after weekend trade talks between the U.S. and China ended with little sign of progress. The worlds two largest economies moved closer to imposing tit-for-tat tariffs on one another.
In addition, six of the Group of Seven industrialized nations have issued a rare condemnation of the 7th member, the U.S., over its trade policy. President Donald Trumps administration has imposed steel and aluminum import levies on some of the U.S.s biggest allies, including the European Union, Mexico and Canada. The G7 will begin a summit on Thursday in Quebec.
Stock movers
DS Smith PLC
SMDS, +2.74%
gained 3.1% after the packaging producer struck a deal to buy Spains Papeles y Cartones de Europa SA
PAC, +8.22%
, known as Europac, for about 1.67 billion euros ($1.95 billion).
On the FTSE 250, CYBG PLC
CYBG, +1.23%
moved up 1.3% after the parent of lenders Clydesdale and Yorkshire Bank, raised by 7% its proposed all-share offer for Virgin Money Holdings PLC
VM., -0.06%
a bank backed by billionaire Richard Branson. Virgin shareholders would own around 38% of the company, up from around 36.5% under the old offer set forth in May. Virgin Money shares were up 0.2%.
Back on the FTSE 100, easyJet PLC
EZJ, +3.12%
leapt 3.2%, with Deutsche Bank raising its price target on the airline to 拢19.15 from 拢15.60.
BT Group PLC
BT.A, +1.19%
was up 1%. Some BT investors are questioning Chief Executive Gavin Pattersons future at the telecommunications operator following the companys biggest restructuring in a decade, five of the companys top 20 shareholders told the Financial Times.
Economic data
U.K. construction activity remained subdued in May, said IHS Markit/CIPS whose purchasing managers index was unchanged in May at 52.5 from April. But the May reading was above the 51.7 print expected in FactSet consensus estimate.
What strategists are saying
The pound is showing more strength at the start of the week boosted by the better than expected U.K. manufacturing PMI report on Friday … and with the services data coming in tomorrow, analysts are looking for another positive reading, said Konstantinos Anthis, head of research at ADS Securities, in a note.
The British currency has seen strong losses in recent weeks and the correction under way was due for some time. Traders are positioning for a bullish services PMI report so we could see further gains with $1.34 being the next level to focus on.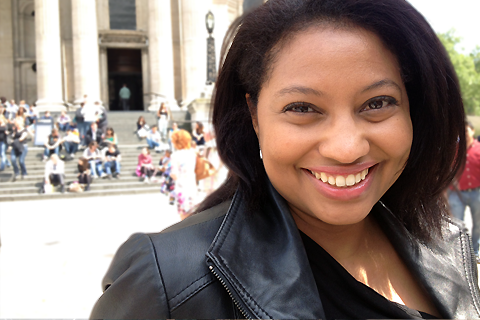 Carla Mozee
Carla Moz茅e is a reporter for MarketWatch, based in London. Follow her on Twitter @MWMozee.
We Want to Hear from You
Join the conversation
Comment
Related Topics United Kingdom London Stock Exchange London Markets Bank of England Europe European Markets
Quote References UKX +55.26 +0.72% GBPUSD +0.0041 +0.3071% SXXP +1.65 +0.43% UCG +0.04 +0.29% SMDS +15.40 +2.74% PAC +1.28 +8.22% CYBG +3.60 +1.23% VM. -0.20 -0.06% EZJ +53.50 +3.12% BT.A +2.45 +1.19% Show all references
MarketWatch Partner Center
Most Popular
I paid off my wifes student loans then she filed for divorce after two years of marriage
Dont cheat yourself with the 4% rule
So much winning: all the latest signs of the bubble that will crush this economic expansion
Microsoft reportedly buying coding site GitHub
Tony Robbins says this is how to get rich when the market tanks
(function () { var isSSL = 'https:' == document.location.protocol; window.nativeAdsContext = { appId: "CFEAB5E0AC88686BA597A26FB4B54555349E3478", apikey: "ARAPgnyc0MRHNRr40%2b9oSrfSwlZG5%2bAfMeBkG2%2fh9AatBHngxiuMRHpQ%2bFJ%2fxfgc2iE%3d", publisherId: "204461", publisherName: "MarketWatch", tracingtag: "mw-tracingtag", msNativeAdsScriptLoc: "//h6.msn.com/nativeads/ms-nativeads.min.js", pageCategory: "money", pageType: "articles", bingTrafficPercent: "100" }; window.bingNACallBackToLoadOtherScript = function() {