The Dow Jones today posted a 61-point gain in pre-market trading after PepsiCo Inc.(NYSE: PEP) posted better-than-expected earnings before Tuesday's open. Pepsi's earnings report kicked off Q2 earnings season. Analysts expect a wide range of companies to provide guidance concerning the long-term impact of 2017's tax cuts and the Trump administration's recent imposition of tariffs on international trade partners.
Here are the numbers from Monday for the Dow, S&P 500, and Nasdaq:
| | | | |
| --- | --- | --- | --- |
| Index | Previous Close | Point Change | Percentage Change |
| Dow Jones | 24,776.59 | 320.11 | 1.31% |
| S&P 500 | 2,784.17 | 24.35 | 0.88% |
| Nasdaq | 7,756.20 | 67.81 | 0.88% |
Now here's a closer look at today's Money Morning insight, the most important market events, and stocks to watch.
Life-Changing Profit Potential: One tiny firm is rapidly developing the parts for a game-changing technology – and the gains from its stock, trading for less than $10, could turn every $1,000 invested into $4,719. Learn more…
Money Morning Insight of the Day
In the coming weeks, Canada will legalize recreational marijuana. It will be the first major Western nation to take this leap and will open up a market that will eventually be worth more than $20 billion… Do you want a cut of that money?
Now is the time to act. Get out in front of the green wave, and own this stock. It's legal. The recommendation is free. And you have the opportunity to become a "Marijuana Millionaire" with very little risk.Here's the pick.
The Top Stock Market Stories for Tuesday
The markets are paying close attention to the ongoing battle between China and the United States on the trade front. The United States slapped China with tariffs on $34 billion in goods on Friday. So far, markets have remained focused on earnings and domestic economic development. However, the tariffs are expected to impact the bottom line of major companies around the globe.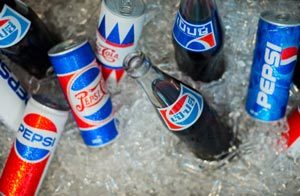 moneymorning.com/wp-content/blogs.dir/1/files/2018/07/pepsi-75×49.jpg 75w" sizes="(max-width: 300px) 100vw, 300px" title="pepsi" />U.S. President Donald Trump is traveling to Brussels, Belgium. His arrival is the first stop of a multi-day tour of Europe. Trump will take part in a NATO Summit and visit the United Kingdom. He will also visit with Russian leader Vladimir Putin. The tour kicks off a day after Trump nominated Brett Kavanaugh to the Supreme Court. Yesterday, UK Foreign Secretary Boris Johnson and Brexit Secretary David Davis both resigned from their posts. This has raised significant concerns for Prime Minister Theresa May as she attempts to steer ongoing Brexit negotiations. The British pound has been falling sharply this morning as the "business friendly" Brexit plan supported by May's ministry faces an uncertain future.
Three Stocks to Watch Today:
A number of companies are reporting that earnings could have a dramatic impact on their future balance sheets. That's especially true in the transportation business.Harley-Davidson Inc. (NYSE:HOG) has said the tariffs will cost up to $100 million per year and add $2,200 per vehicle. NowToyotaMotor Corp.(NYSE:TM) has said the tariffs will make the manufacturing of each vehicle at least $1,800 more expensive. Shares of PepsiCo Inc. (NYSE: PEP) are on the move after the iconic soft drink company reported earnings before the bell. Wall Street had expected that the firm would report earnings per share of $1.51 on top of $16.12 billion in revenue. Expedia Group Inc.(Nasdaq:EXPE), the online travel company that owns such subsidiaries as HomeAway and Trivago, has seen its stock jump just 5% for the year. But that return barely scrapes the surface. This company has been on a five-month, 27% rally off a post-earnings low in February. And Money Morning Quantitative Specialist Chris Johnson has this company on his list of the best Nasdaq stocks to own right now. Want to see the rest of the list? You can do so… right here. Look for earnings reports from WD-40 Co.(Nasdaq: WDFC) and AAR Corp.(NYSE: AIR).
Follow Money MorningonFacebook, Twitter, and LinkedIn.
Join the conversation. Click here to jump to comments…