The Dow industrials was poised to move further atop the 25,000 level on Tuesday, as U.S. bond yields eased and the dollar pulled back, while investor cheer over easing trade tensions between the U.S. and China continued.
What are markets doing?
Dow Jones Industrial Average futures
YMM8, +0.21%
rose 50 points, or 0.2%, to 25,052, while those for the S&P 500 index
ESM8, +0.16%
rose 24 points, or 0.4%, to 6,939.50. Nasdaq-100
NQM8, +0.33%
gained 24 points, or 0.4%, to 6,939.75.
On Monday, the Dow Jones Industrial Average
DJIA, +1.21%
soared 298.20 points, or 1.2%, to 25,013.29, for its highest close since March 12. The S&P 500
SPX, +0.74%
rose 0.7% to 2,733.01, its best finish since mid March, while the Nasdaq Composite Index
COMP, +0.54%
rose 0.5% to 7,394.04.
The small-cap benchmark Russell 2000 index
RUT, +0.66%
rose 0.7% after scoring its latest in a series of records on Monday.
Opinion: Heres what the Russell 2000s new high means for the S&P 500
Read: The strong dollar is a stock-market drag and poses a threat to earnings growth
Whats driving the market?
The dollar was continuing to retrace gains on Tuesday, while the 10-year U.S. Treasury note yield
TMUBMUSD10Y, +0.63%
was hovering around 3.07% after touching a seven-year intraday high of 3.126% on Friday. Higher yields as well as a strong dollar, can make stocks less attractive to investors.
With no economic data or Federal Reserve speakers on the calendar for Tuesday, investors may focus on easing trade tensions between the U.S. and China, which helped rally stocks at the start of the week.
Reports said that China will cut import duties on passenger cars as of July 1 to 15% from the current 25%. Ford Motor Inc.
F, +1.59%
rose 1.6% in premarket.
Other geopolitical tensions may hover in the background, with uncertainty over a historic meeting between U.S. President Donald Trump and North Koreas dictator Kim Jong Un. Vice President Mike Pence warned in an interview late Monday that North Korea cannot play President Trump where nuclear disarmament is concerned.
Meanwhile, rising oil prices may stay on investors minds, amid worries about the effect they could have on inflation and stock prices. Analysts say global oil prices will remain elevated as long as the market thinks sanctions could be imposed on Venezuela and Iran.
Opinion: The increase in oil prices is just beginning
Laying out new demands for Iran on Monday, the White House said any new nuclear deal with the U.S. would require Iran to stop enriching uranium and to pull its support for militant groups in the Middle East. The demands were met by immediate rejection from Iran.
Economic preview: Rising rates, higher gas have failed to kill the economic expansion
What are strategists saying?
Asian equities didnt enjoy the same excitement in Wall Street as optimism over easing tensions faded, meaning that Asian investors are likely to become more worried about oil trading at $80. The first response to Nicol谩s Maduros victory in Sundays Venezuelan elections was a fresh round of U.S. sanctions, said Hussein Sayed, Chief Market Strategist at FXTM, in a note to clients.
Given tight market conditions, he added, Brent oil prices are likely to stay around the $80-a-barrel level.
What stocks are in focus?
Toll Brothers Inc.
TOL, +1.09%
, Autozone Inc.
AZO, +1.91%
Kohls Corp.
KSS, +2.83%
and TJX Companies Inc.
TJX, -0.11%
are among the companies due to report ahead of the open.
Hewlett Packard Enterprises Co.
HPE, -0.28%
Intuit Inc.
INTU, +0.60%
and Red Robin Gourmet Burgers, Inc.
RRGB, +0.91%
will report after the close.
Sony Corp.
SNE, -0.43%
6758, -1.97%
may be active after the Japanese multinational conglomerate said it has agreed to buy Mubadala Investment Co.s stake in EMI Music Publishing, in a roughly $2.3 billion deal.
Read: Netflixs new running mates: Barack and Michelle Obama
What are other markets doing?
Asian markets finished mixed, while European stocks
SXXP, +0.12%
were inching higher.
Read: Greek-like crisis fears hang over Italys markets as populists ready government
Gold futures
GCM8, +0.28%
inched up 0.3% to $1,294.10 an ounce. The ICE U.S. Dollar Index
DXY, -0.38%
DXY, -0.38%
fell 0.3% to 93.400, as the pound strengthened against the buck
GBPUSD, +0.2458%
.
Bank of England policymaker Gertjan Vlieghe reportedly predicted up to two interest-rate increases per year, as officials testified in front of the U.K. Treasury committee.
U.S. oil futures
CLM8, +0.28%
rose 0.6% to $72.66 a barrel, lifted by growing concerns over global supply given worries Venezuela and Iran could come under new sanctions by the U.S.
Related Topics U.S. Stocks Markets NY Stock Exchange NASDAQ
Quote References YMM8 +52.00 +0.21% ESM8 +4.50 +0.16% NQM8 +22.50 +0.33% DJIA +298.20 +1.21% SPX +20.04 +0.74% COMP +39.70 +0.54% RUT +10.81 +0.66% TMUBMUSD10Y +0.02 +0.63% F +0.18 +1.59% TOL +0.47 +1.09% AZO +12.45 +1.91% KSS +1.80 +2.83% TJX -0.09 -0.11% HPE -0.05 -0.28% INTU +1.15 +0.60% RRGB +0.55 +0.91% SNE -0.21 -0.43% 6758 -106.00 -1.97% SXXP +0.49 +0.12% GCM8 +3.60 +0.28% DXY -0.36 -0.38% GBPUSD +0.0033 +0.2458% CLM8 +0.20 +0.28% Show all references
MarketWatch Partner Center
Most Popular
The increase in oil prices is just beginning
The stock markets broken leg is nearly healed, analyst says
Theres a decent probability bitcoin goes to zero, says Vanguard economist
Why the American Dream of owning a big home is way overrated, in one chart
Here's all you need to do in your 30s for a great financial future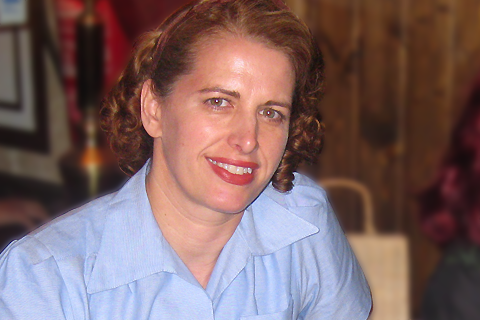 Barbara Kollmeyer
Barbara Kollmeyer is an editor for MarketWatch in Madrid. Follow her on Twitter @bkollmeyer.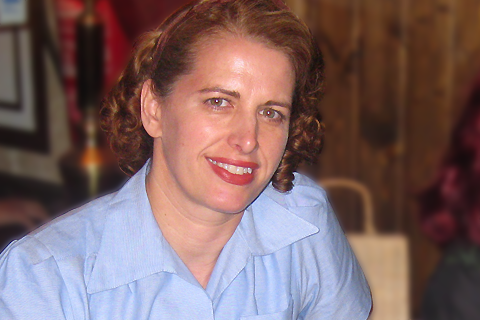 Barbara Kollmeyer
Barbara Kollmeyer is an editor for MarketWatch in Madrid. Follow her on Twitter @bkollmeyer.
We Want to Hear from You
Join the conversation
Comment
Community Guidelines FAQs
BACK TO TOP MarketWatch Site Index Topics Help Feedback Newsroom Roster Media Archive Premium Products Mobile Company Company Info Code of Conduct Corrections Advertising Media Kit Advertise Locally Reprints & Licensing Your Ad Choices Dow Jones Network WSJ.com Barron's Online BigCharts Virtual Stock Exchange Financial News London WSJ.com Small Business realtor.com Mansion Global
Copyright © 2018 MarketWatch, Inc. All rights reserved.
By using this site you agree to the Terms of Service, Privacy Policy, and Cookie Policy.
Intraday Data provided by SIX Financial Information and subject to terms of use. Historical and current end-of-day data provided by SIX Financial Information. All quotes are in local exchange time. Real-time last sale data for U.S. stock quotes reflect trades reported through Nasdaq only. Intraday data delayed at least 15 minutes or per exchange requirements.
Advanced Search
Stocks Columns Authors Topics
No results found
E-Mini Dow Jun 2018 U.S.: CBOT: YMM8 $25,054.00 +52.00 (+0.21%)
| | |
| --- | --- |
| Volume | 21729 |
| Open | $24,997 |
| High | $25,066 |
| Low | $24,990 |
| P/E Ratio | 0 |
| Div Yield | 0 |
| Market Cap | N/A |
E-Mini S&P 500 Future Jun 2018 U.S.: CME: ESM8 2,737.50 +4.50 (+0.16%)
| | |
| --- | --- |
| Volume | 65193 |
| Open | 2,731 |
| High | 2,739 |
| Low | 2,731 |
| P/E Ratio | 0 |
| Div Yield | 0 |
| Market Cap | N/A |
E-Mini Nasdaq 100 Index Jun 2018 U.S.: CME: NQM8 6,938.25 +22.50 (+0.33%)
| | |
| --- | --- |
| Volume | 25410 |
| Open | 6,914 |
| High | 6,948 |
| Low | 6,909 |
| P/E Ratio | 0 |
| Div Yield | 0 |
| Market Cap | N/A |
Dow Jones Industrial Average DJ-Index: DJIA 25,013.29 +298.20 (+1.21%)
| | |
| --- | --- |
| Volume | 308.9M |
| Open | 24,883 |
| High | 25,086 |
| Low | 24,883 |
| P/E Ratio | 0 |
| Div Yield | 0 |
| Market Cap | N/A |
S&P 500 Index S&P Base CME: SPX 2,733.01 +20.04 (+0.74%)
| | |
| --- | --- |
| Volume | 1.8B |
| Open | 2,726 |
| High | 2,739 |
| Low | 2,726 |
| P/E Ratio | 0 |
| Div Yield | 0 |
| Market Cap | N/A |
NASDAQ Composite Index U.S.: Nasdaq: COMP 7,394.04 +39.70 (+0.54%)
| | |
| --- | --- |
| Volume | 0 |
| Open | 7,406 |
| High | 7,432 |
| Low | 7,368 |
| P/E Ratio | 0 |
| Div Yield | 0 |
| Market Cap | N/A |
Russell 2000 Index RssllTk US: RUT 1,637.44 +10.81 (+0.66%)
| | |
| --- | --- |
| Volume | 0 |
| Open | 1,628 |
| High | 1,639 |
| Low | 1,628 |
| P/E Ratio | 0 |
| Div Yield | 0 |
| Market Cap | N/A |
U.S. 10 Year Treasury Note Tullett Prebon: TMUBMUSD10Y 3.08% +0.02 (+0.63%)
| | |
| --- | --- |
| Volume | 0 |
| Open | 3.06% |
| High | 3.08% |
| Low | 3.05% |
| P/E Ratio | 0 |
| Div Yield | 0 |
| Market Cap | N/A |
Ford Motor Co. U.S.: NYSE: F $11.51 +0.18