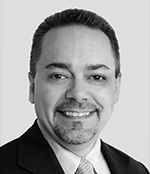 Tom Gentile
Editor's Note: Many investors steer clear of options, thinking them too difficult or risky to trade. That's a common misconception – one Tom's determined to set straight. He first identified these four simple steps to options success in 2015, but they stand the test of time. Here's Tom…
AMoney Morningreader recently wrote in and summed up what we often hear: "Options scare the heck out of me."
It's common for investors to think options are too risky for them. That's why many never bother to try.
But the options trading strategies I teach you can reduce risk by up to 90% compared to if you bought the underlying stock. And in 2008, when many lost 50% of their savings to the stock market plunge, options could have reduced that loss to 10%.
The markets will do whatever they want. It is not what happens in the markets that will make or break you. It's how you deal with what the markets do after you make your entry decisions that will set you – and your profits – apart from others.
My goal is to have you learn exactly what options can do for you. Understanding the potential reward as well as the risk can help you overcome your fear. I'll show you the proper principles and rules to follow so you know what to do and whatnotto do.
Let's get started…
Four Steps to Options Success
Options Terms to Know
Anoptionis a contract that gives the owner the right to buy or sell a financial product at a specific price on or before a specific date.
Callsandputsare options that are bought to establish a long position or sold (also known as writing) to establish a short position.
Acall optiongives the owner the right (but not the obligation) to buy the underlying instrument on or before the expiration date. You profit on a call when the underlying instrument increases in price.
Aput optiongives the owner the right (but not the obligation) to sell the underlying instrument on or before the expiration date. You profit on a put when the underlying instrument decreases in price.
Expirationis the last date on which you can exercise your option. For all intents and purposes, expiration occurs at the close of market on the third Friday of the month.
The options trading process involves four basic components. Follow all four – and give equal importance to each – and you'll become comfortable with this strategy and with options.
Here are the four key factors to successful options trading:
Find a reward-to-risk trade setup that favors reward Utilize a low(er) risk trading strategy to take advantage of it Have a clear entry and exit plan Stay disciplined
The first part – finding a reward-to-risk trade setup – means finding a stock we believe can make a move. I find this using technical analysis.
Technical analysis involves analyzing different charts to find repeatable price moves and patterns. It does not matter which direction the repeated pattern makes; there are strategies that can make you money if a stock moves up, down, or sideways. The first goal is to find these setups.
The second component is to use a strategy to take advantage of these moves. Options involve a "lower risk" trading strategy because they require less capital than buying a stock, so you're risking less money. As I've outlined inprevious articles,long calls, long puts, and the bull-call spread are examples of ways to spend less and earn more.
To establish an entry/exit plan, first you need to know how much you want to risk on each trade as a percentage of your trading or overall portfolio. Then know under what conditions or at what price you will open or take the trade. Then have a clear exit plan both for profit or loss. I outline these when I highlight opportunities to readers inMoney Morning, in myPower Profit Trades publication, and in mypremium trading services.
And the fourth component to successful options trading?
Join the conversation. Click here to jump to comments…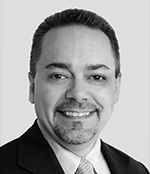 Tom Gentile
About the Author
Browse Tom's articles | View Tom's research services
Tom Gentile is one of the world's foremost authorities on stock, futures and options trading.
With more than 25 years' experience trading stocks, futures, and options, Tom's style of trading systems and strategies are designed to help individual investors propel themselves past 99 percent of the trading crowd.
… Read full bio