The Catalyst That Kicked It All Off
Over the past decade, the sporting goods sector saw an unprecedented level of growth in terms of square footage of selling space being added to the market.
A lot of the expansion in sales square footage was driven by Sports Authority, which over that time, emerged as the number two sporting goods retailer, behind leader Dicks Sporting Goods (DKS)
Yet, owing to a variety of factors which have been covered in detail elsewhere, Sports Authority was unable to sustain its pace of growth and filed for Chapter 11 bankruptcy in March 2016.
At the time of the bankruptcy announcement, it was heralded as a win for Dicks which had managed to stave off oncoming competition from an aggressive competitor.
Perhaps not surprisingly, shares in Dicks Sporting Goods would take off from $40 to $60, or a 50% gain, in a matter of just a few short months, giving the company a forward multiple of 23x against FY2017 earnings.
From Good To Bad
While the markets initial reaction to the news was positive, perhaps that celebration in hindsight was a bit premature.
As Dicks shares were topping out at $60 (100% above the current share price), Sports Authoritys creditors were filing a motion in court that would see the bankruptcy claim be converted to Chapter 7, a move that would force the retailer to shut off its lights, permanently.
In the end, thats exactly what happened, and the result was a massive glut of unsold inventory hitting the sporting goods market, causing an oversupply in the sector and forcing retailers across the board to heavily discount prices.
Not many were spared, with some of the more notable names to get hit over the past 18 months including the likes of Under Armour (UAA), Foot Locker (FL), and hunting and accessories retailer Visto Outdoors (VSTO), as well as Dicks itself.
Among the worst hit were those in the hunting and fishing category, including Visto but also American Outdoor Brands Corporation (AOBC) (the company this year changed its name from Smith & Wesson), as it turned out in hindsight, the guns and ammunition manufacturer had branched out into the hunting and fishing accessories market at exactly the wrong time.
From Bad to Just Plain Ugly
Dicks shares had already lost 42% of their value heading into the companys August 15th conference call and then it got a lot worse.
On the companys second quarter conference call, Ed Stack unintentionally, I hope sent investors into a selling frenzy as he describes the current pricing environment as irrational and panicked:
What's going on from a pricing standpoint, it has gotten really competitive, it's gotten irrational – there's a lot of people right now, I think in retail and in this industry, in panic mode. It's been a difficult environment. I think people – I'm not going to speculate what they're thinking, but they seem to be in panic mode with how they are pricing product.
– Dick's CEO, Ed Stack (Company's Q2 conference call)
And with no end in sight any time either
We think it's going to continue to be promotional, and at times irrational going forward. And I think that's going to be across the number of different sectors."
– Dick's CEO, Ed Stack (Company's Q2 conference call)
The two sectors that were getting hit the hardest were the aforementioned hunting and fishing segment and apparel, the latter of which had in the past been a key driver of margins for the company.
"I think especially in the hunt fish categories, there's a lot of inventory in the pipeline, and people need to move it out, and it's going to continue to be – it's going to be promotional until this inventory gets moved out of the pipeline."
"The apparel business has seen meaningful increases in distribution and promotion. This category has been an important driver of sales and margin over the past few years."
– Dick's CEO, Ed Stack (Company's Q2 conference call)
With the nature of this type of narrative, not to mention a 5% earnings miss and 15% cut to 2017s guidance, Dicks shares were absolutely sent plummeting, down 24% the day of the call.
But Dicks and Ed Stack Have What It Takes to Win
Despite perhaps a lack of cadence on the companys Q2 conference call, if theres a type of person I feel confident putting my money behind, its going be someone like Dicks CEO, Ed Stack.
Dicks Sporting Goods was actually founded back in 1948, by Eds father, Richard Dick Stack, when he opened the companys first location, a bait and tackle shop in Binghamton, New York.
In 1977, Ed Stack joined his fathers operations, then a two-store chain, and proceeded to become the companys president and CEO in 1984.
Under Eds leadership Dicks would go on, over the next 33 years, to expand operations from the two stores the company had when he joined, to over 676 Dicks locations today, on top of 91 golf specialty stores and 27 Field and Stream stores.
And all without accumulating more than a single penny of debt on the companys balance sheet.
So, when Ed Stack says,
There are going to be some areas that we are going to be aggressive, and we will be beating their prices. We are not going to sit back and just watch this happen. We've got the financial strength and muscle to withstand the storm, and we are going to be very aggressive and take that – and continue to take that leadership position in the marketplace if we are going to get into a price war, we are going to get into a price war We are not going to sit back and just wait for things to transpire in front of us. We are going to completely engage, and we are going to be very aggressive to protect our position.
– Dick's CEO, Ed Stack (Company's Q2 conference call)
I like his attitude and given his track record, I tend to believe him when he speaks.
And in speaking to the title of this article that despite the current challenges facing Dicks and the market as a whole, he offers,
We like the position we occupy in the sporting goods marketplace. And as this industry continues to consolidate, we believe we will become stronger.
We will engage to protect and strengthen our leadership position. We are intentionally joining this battle, and we will aggressively be promoting our business to drive market share…
– Dick's CEO, Ed Stack (Company's Q2 conference call)
Dicks, with its leading financial performance, will be able to use this position of strength and reinvest in areas of growth where competitors are being forced to play catch up.
Our stores generate meaningful cash flow that allows us to continue to invest in these areas (authors note: omnichannel distribution and store expansion) that will drive our business in the future without raising additional capital."
– Dick's CEO, Ed Stack (Company's Q2 conference call)
Competitors with weaker financial positions may try or be forced – to match Dicks strategy of aggressive pricing and heavy discounting, but its unlikely that these competitors will have the financial flexibility to survive a long and nasty drawn-out price war not to mention, invest in growth initiatives as Dicks is planning to do.
And if you look past the weak same store sales metrics of recent quarters, it looks like Dicks has already enjoyed some early success in taking market share from peers:
If you take a look at what else is going on in the marketplace, you know, competitor in the outdoor category announced comps negative 9.7. Take – a retailer in the Southeast comped negative 10%. You take a look at that we comped positively 0.1%. I think we are actually taking share in the marketplace.
– Dick's CEO, Ed Stack (Company's Q2 conference call)
Yet at the same time, the outlook is not entirely rosy for the company.
While Dicks remains the strongest of its peers in the sporting goods segment, its still faced with the broader issue of e-commerce at large, and the effect on margins as a whole:
(Authors note: referring to margins) I'm not sure they would become under increasing pressure, but they may, depending on what's going on in the marketplace. But I think at least for the next some period of time, this is the new normal from a margin rate standpoint.
– Dick's CEO, Ed Stack (Company's Q2 conference call)
But while the new normal may in fact see retailers faced with lower margins arising from online competition and evolving omnichannel distribution strategies, a look the companys valuation even in light of this suggests shares still offer decent upside at current levels.
Valuation
If one is willing to take the view that the current pricing environment in sporting goods is mostly a temporary phenomenon, and Dicks will be able to protect its current market leadership position with the segment, shares even after having run up 25% since their November lows appear to still offer significant upside.
Normalized Earnings
If we try to take a look at what the companys normalized earnings will be once the current situation has been sorted out, Id suggest the following:
$8,400 sales (flat from 2017) x 3% profit margin = $250 net income
$250 net income / 109M shares out = $2.30 EPS x 15 = $35 fair value
Keep in mind:
We are assuming no sales growth between now and once the operating market returns to normal. The 3% net margin is considerably below Dicks historical net margin this takes into account the new normal including competition from e-commerce and lower margins from the companys own omnichannel distribution strategy. The 15x P/E multiple is below the companys five-year average (19.4x) to account for conservatism and a weaker operating environment going forward versus in years past. Normalized Cash Flow
We also can take a look at how this updated view to earnings will affect the companys ability to return cash to shareholders by looking at the Free Cash Flow to Available Equityholders calculation.
250M Net Income
250M Depreciation
30M Stock based compensation
70M Less: Inventory
10M Less: Prepaid expenses
30M Accounts Payable
20M Accrued Liabilities
100M Other working capital
20M Less: Other non-cash items
580M Cash Flow from Operations
325M Capex (4% of sales)
255M Free Cash Flow to Shareholders
255 x 1.03 / (.10 – .03) = 3,752M / 109 M shares = $34.42 fair value
Price-to-Sales
Or, we could also use this information to take a view on what a fair price-to-sales ratio would be for the company.
With a 3% profit margin and assuming a 1:1 relationship between free cash flow and earnings, we get:
.03 / (.10 – .03) = 0.43x $8,400 sales = $33.14 fair value
Please note:
Its also important to keep in mind that these valuations are assuming a 3% terminal growth rate and historically at least Dicks has grown its bottom line by closer to mid-high single digits.
This discrepancy, or outlook, explains for the difference in my assumed P/E ratio of 15x versus Dicks historical average of closer to 20x and my implied P/S ratio of .43 versus the companys historical average of closer to 1x sales.
What this suggests, is that if Dicks does indeed emerge bigger and stronger, as the thesis suggests, shares could see considerable upside from the mid-$30 range a 20x P/E multiple for example would imply a $46 target price, pricing the dividend at 1% which is also closer to historical averages for the company.
Back to Where We Started, Again
Longer term, I believe the future remains bright for Dicks Sporting Goods.
The company is on record as stating that as weaker competitors continue to close their doors, Dicks plans to step in and acquire the most opportunistic of those locations, adding to its store count – and market share, in the process – with the added bonus of being able to acquire those properties at an opportunistic rate (as the retail segment continues to sort itself out and contract) a move which will overall act to lower the companys rent and occupancy costs.
Once the current fears in the market have abated, Dicks should emerge, once again, as the leader in the sporting goods space, with hopefully shares returning to get the premium valuation they have received in the past, which could ultimately send the value to $50 or even $60.
Its seems as though, while the original Sports Authority bankruptcy announcement was viewed as a win by the market for Dicks Sporting Goods, the chain of events that have followed could prove to set the company up for something of a championship run.
Within Seeking Alpha, I also offer a service on Marketplace called "Growth for Value"
Subscribers to my service get access to exclusive research on ideas for our "concentrated alpha" portfolio as well as real-time updates on what we are buying and selling.
Were on the constant lookout for companies that offer a compelling combination of growth and value, with the potential to return at least 20% per year.
The service also includes a "live chat" feature where I'm always available to answer any questions you may have about articles that I've published on Seeking Alpha or help out with any other investment ideas you're working on.
You can learn more about the service by clicking here.
Disclosure: I am/we are long DKS.
I wrote this article myself, and it expresses my own opinions. I am not receiving compensation for it (other than from Seeking Alpha). I have no business relationship with any company whose stock is mentioned in this article.
Additional disclosure: We are long Dick's Sporting Goods (DKS) at an average cost of $27 per share.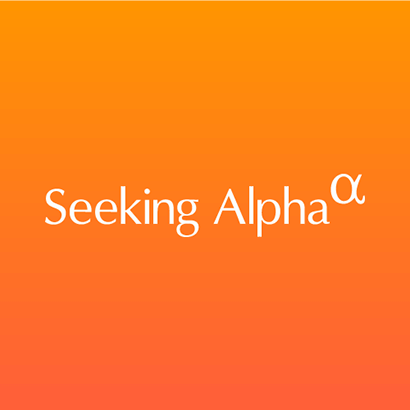 About this article:ExpandAuthor payment: $35 + $0.01/page view. Authors of PRO articles receive a minimum guaranteed payment of $150-500.Tagged: Investing Ideas, Long Ideas, Services, Sporting Goods Stores, CFA charter-holders, Editors' PicksWant to share your opinion on this article? Add a comment.Disagree with this article? Submit your own.To report a factual error in this article, click here