Blizzard Entertainment's Overwatch heroes-based, first-person shooter PC/console game has already generated $1 billion in revenue for Activision (NASDAQ:ATVI). Overwatch now touts more than 30 million players. Overwatch's global success has prompted Activision's professional e-sports subsidiary, Major League Gaming, to focus on it for "long-term financial stability".
SuperData estimated that Overwatch made $585.6 million from January to November 2016. Activision revealed the $1 billion revenue revelation last May. I guesstimate that Overwatch made around $414 million from December 2016 to April 2017. Overwatch's average monthly sales is therefore: $1 billion % 16 = $83.33 million.
Overwatch's commercial triumph is even more inspiring when you know it came after Blizzard's biggest flop, the cancelled Project Titan MMO game. In essence, Overwatch is a first-person-shooter Multiplayer Online Battle Arena [MOBA] version of Tencent's (OTCPK:TCEHY) League of Legends. The heroes-based, team play-focused, and objectives-centric gameplay of Overwatch made it a huge hit.
The way things are going, Overwatch might eventually become more popular and more profitable than League of Legends.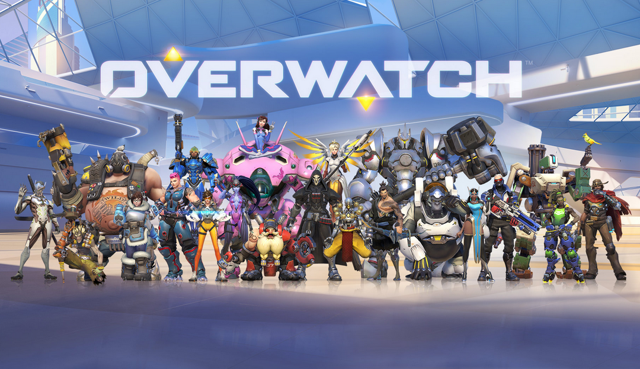 (Source: Blizzard)
Overwatch's overwhelming success has also compelled Take-Two Interactive (NASDAQ:TTWO) to offer a free-to-play option for its Battleborn first-person-shooter. Battleborn was Take-Two's failed equalizer to Overwatch last year. Take-Two is now taking the freemium route for Battleborn because, as a premium game, it simply failed to compete with Overwatch.
While Overwatch enjoys millions of players, the paid Steam version of Battleborn is certified dead. As per SteamCharts, Battleborn's average number of daily players is only 161. Take-Two already admitted last year that Battleborn didn't meet sales expectations. The switch to free-to-play might revive Battleborn's lifetime monetization potential.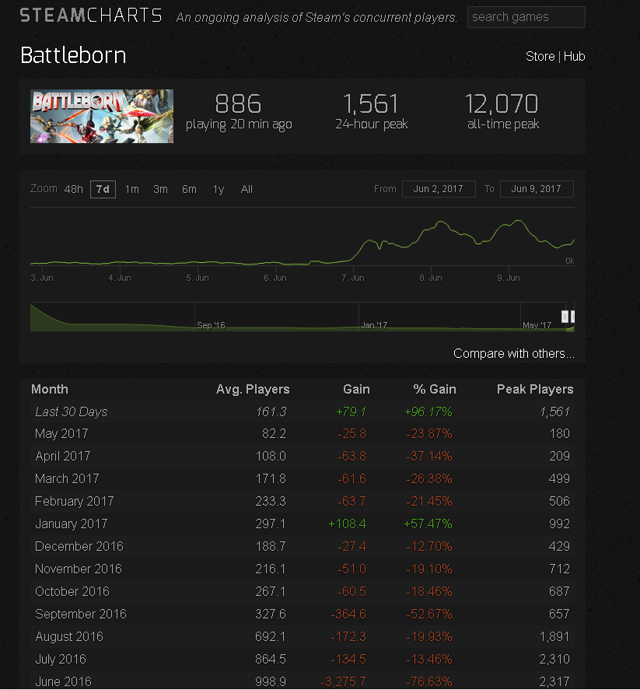 (Source: SteamCharts)
Gearbox Software, developer of Battleborn, is still in denial. Take-Two made it a free-to-play with levels and important heroes unlocked, but Gearbox still says it's just a "free trial." 2K, the subsidiary of Take-Two, is the publisher of Battleborn. 2K gets to decide on how Battleborn is going to be monetized. In my view, Battleborn is now a free-to-play freemium game.
Battleborn free-loading players who want to compete in ranked player-versus-player battles will only have to pay a small amount of money to do so.
The New Threat From Battleborn
The free-to-play version of Battleborn could threaten Overwatch's monthly revenue of $83.33 million. Even gamers know that the best things in life are free. The free-to-play Battleborn offers the same gameplay fun of the $59.99 Overwatch. Bored or dispirited players of Overwatch might also try to play the free version of Battleborn just to test it out.
Once hooked, they might never go back to Overwatch. Battleborn's current low number of players means new gamers can level up very fast in the game's leaderboard rankings. Making it to the leaderboard rankings is an important gauge of how much a player spent (money and time) on a particular game.
Activision's monetization from digital sales of Overwatch could be endangered by Take-Two's new freemium approach with Battleborn. Consequently, the e-sports business of Overwatch League and Overwatch Global Cup managed by Major League Gaming is also going to be affected when some skilled team players switch to Battleborn.
Take-Two is hoarding $1.73 billion in cash and equivalents. It can easily afford a 7-figure advertising campaign to promote the new freemium Battleborn game on TV and online/mobile devices.
Final Thoughts
The big question now is whether Activision will also offer a free trial version of Overwatch to neutralize Take-Two's new tactic or not. Is Overwatch already too big to fail that it can afford to ignore Battleborn's switch to the freemium, free-to-play business model? I don't think so.
The top-grossing PC games in the world are mostly free-to-play titles. League of Legends, CrossFire, Dungeon Fighter Online, Lineage I, Westward Journey Online II, and World of Tanks are freemium free-to-play online PC games. Battleborn's switch to freemium from premium is therefore not a minor threat that can easily be ignored.
All the top ten grossing mobile games are freemium free-to-play titles too. Freemium is a viable business model for video games publisher like Take-Two.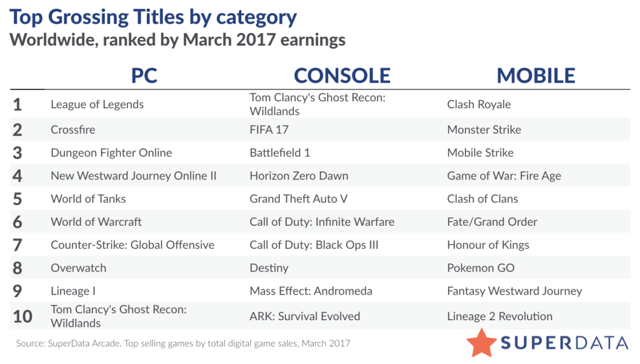 (Source: SuperData)
I am long ATVI. I am also thinking of going long TTWO. I like Take-Two's brave bet on a freemium business model for Battleborn.
Yes, Activision has a better 3-year revenue performance than Take-Two. However, in terms of stock performance, TTWO is doing as well as ATVI. It doesn't hurt to spread my bets on the video games industry outside ATVI and TCEHY.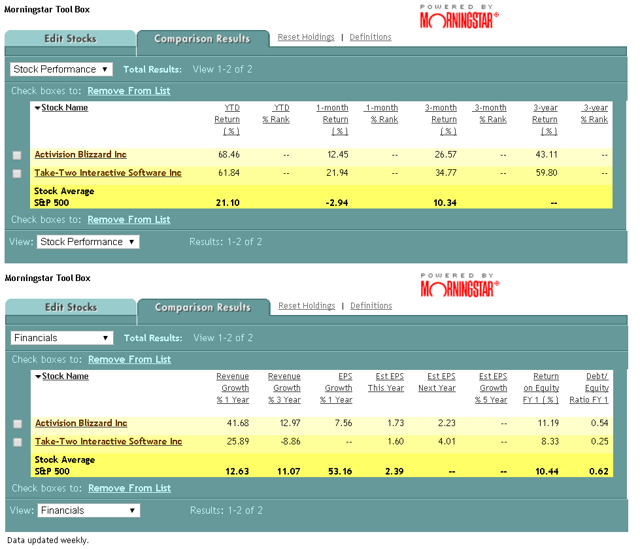 (Source: Morningstar)
Disclosure: I am/we are long ATVI, TCEH.
I wrote this article myself, and it expresses my own opinions. I am not receiving compensation for it (other than from Seeking Alpha). I have no business relationship with any company whose stock is mentioned in this article.
Editor's Note: This article discusses one or more securities that do not trade on a major U.S. exchange. Please be aware of the risks associated with these stocks.
About this article:ExpandAuthor payment: $35 + $0.01/page view. Authors of PRO articles receive a minimum guaranteed payment of $150-500. Become a contributor »Tagged: Investing Ideas, Long Ideas, Technology, Multimedia & Graphics SoftwareProblem with this article? Please tell us. Disagree with this article? Submit your own.Follow Motek Moyen and get email alerts