On Day 3 of the Dubai Airshow Airbus (OTCPK:EADSF), Boeing (BA) and Bombardier (OTCQX:BDRAF) all received commitments for their jet aircraft. If you missed the order and news overview for Day 3, you can read it here. The article also contains links to the overviews of the previous days.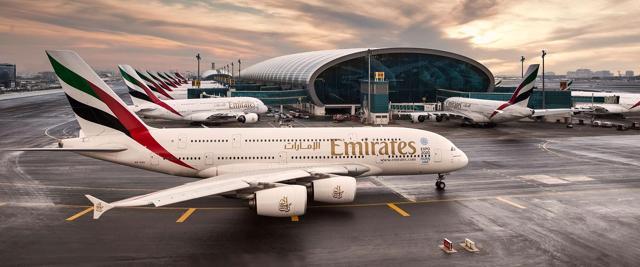 Source: Alles Over Dubai – De Nederlandse reisgids over Dubai
On Day 4, Boeing and Airbus both signed historic agreements but it certainly was not the only news that both jet makers had to share. Without further ado, lets have a look at Day 4 of the Dubai Airshow a historic one.
Airbus
Normally, we start off the daily overview with order announcements from Boeing. Today were going to do it a bit differently and start off with Airbus that presented the biggest order commitment by size in history.
Airbus signed a memorandum of understanding with private equity and venture capital firm Indigo Partners, not to be confused with Indian carrier IndiGo, for the purchase of 430 Airbus A320neo aircraft.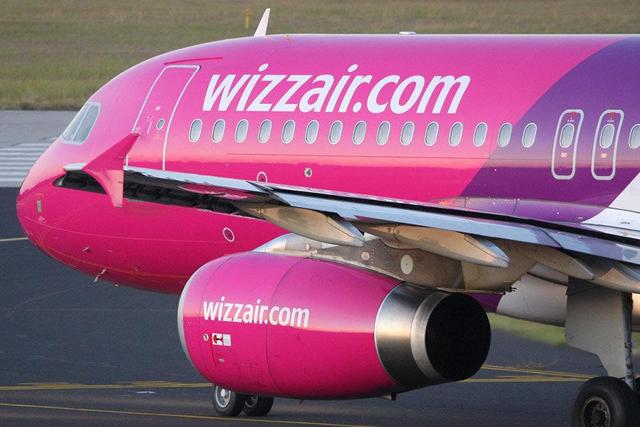 Source: Aviation News | Airline News | Aerospace News | Aviation Tribune
Todays commitment, once finalized, will be the biggest order that any jet maker has ever received and includes 273 Airbus A320neo aircraft and 157 Airbus A3210neo aircraft. The list price value of the orders is only several hundreds of millions shy of $50B. Though customary discounts would significantly reduce these sticker prices.
More information on the deal can be found in a separate article.
Frontier Airlines also announced that it has converted its outstanding orders for the A319neo to orders for the A320neo carrying $160 million upsize value.
Abu Dhabi based Falcon Aviation that focuses on VIP and oil & gas related transport extended an earlier Letter of Intent for the H160 helicopter adding 3 units valued $245.5 million.
CDB Aviation Lease Finance announced that it had finalized an order agreement for 90 Airbus A320neo family aircraft. It is important to note that this order includes 45 Airbus A320neo aircraft previously attributed to an unidentified customer. The other 45 aircraft, 30 Airbus A320neo aircraft and 15 A32neo aircraft, were firm ups from an earlier order intention at the Paris Air Show earlier this year. An intention to convert part of the earlier order to the A321neo does not seem to have materialized yet.
Yesterday, EgyptAir signed an agreement for the purchase of Bombardier C Series aircraft, today it did not sign an order directly with Airbus, but decided to lease 15 A320neos from lessor AerCap (AER).
Airbus signed a contract with United Arab Emirates for the purchase of 5 C295 turboprop tactical transport aircraft valued $245 million.
Boeing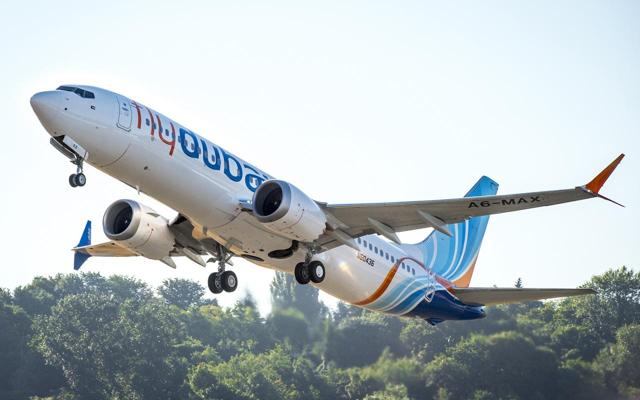 Image courtesy of The Boeing Company
Boeing brought 1 order to its press conference today, but it was a big one. Whereas Airbus definitely took the crown today with the biggest ever order, Boeing announced the biggest ever single aisle agreement with a carrier in the Middle East region.
FlyDubai singed a tentative agreement for 175 Boeing 737 MAX jets and 50 options valued $27B once fully exercised. The batch of 175 jets includes over 50 Boeing 737 MAX 10 jets, but also includes the Boeing 737 MAX 8 and 9 and I am expecting the entire order including options to have contract flexibility to convert between the MAX 8, MAX 9 and MAX 10.
On Day 2, there had been rumors about a potential order from EgyptAir for the purchase of the Boeing 787. Similar to the rumor about the A320 purchase, EgyptAir ended up signing an agreement with lessor AerCap for the lease of 6 Boeing 787-9 jets.
Bombardier
Source: How we made it in Africa – How We Made It In Africa
After signing an agreement with EgyptAir a day earlier for the C Series, there was no news for the C Series today but Nordic Aviation Capital Group singed for 2 Q400 turboprop aircraft valued $64.4 million. The aircraft will be placed with Kenyan JamboJet.
Conclusion Day 4

Figure 1: Infographic Dubai Airshow 2017 Day 4 (Source: AeroAnalysis)
Day 4, without doubt was an absolute banger, where Airbus and Boeing both signed historic agreements with Airbus announced commitment being more impressive going by the numbers. Order value (that includes commitments, firm orders and upsize value) was 82.1B compared $26.9B on the first day.
Orders of these sizes often capture headlines worldwide, but it should also be understood that these orders often are the result of future expectations for airline growth and demand. So, while these orders are very welcome they do carry some risks.
After 3 days of announcements Boeings dollar value tally stands at $46.9B (customer reveals excluded) and Airbus has announced orders worth $59.9B. Somewhat surprising or maybe not at all, Airbus has taken the lead on the Dubai Airshow.
For the final day of the Dubai Airshow, Boeing and Airbus have not scheduled any press conferences yet. So, maybe todays order bang was the final fireworks of this years airshow.
Thank you for reading this article. If you enjoyed reading this article, dont forget to hit the "Follow" text at the top of this page next to my profile to receive updates for my upcoming articles.
Disclosure: I am/we are long BA, AER.
I wrote this article myself, and it expresses my own opinions. I am not receiving compensation for it (other than from Seeking Alpha). I have no business relationship with any company whose stock is mentioned in this article.
Editor's Note: This article discusses one or more securities that do not trade on a major U.S. exchange. Please be aware of the risks associated with these stocks.
About this article:ExpandAuthor payment: $35 + $0.01/page view. Authors of PRO articles receive a minimum guaranteed payment of $150-500.Tagged: Investing Ideas, Quick Picks & Lists, Industrial GoodsWant to share your opinion on this article? Add a comment.Disagree with this article? Submit your own.To report a factual error in this article, click here