Despite recent dips related to early clinical experiences with allogeneic T-cells, Cellectis (CLLS) represents a particularly attractive buying opportunity at this time for the following three reasons: the fact that recent hiccups in preliminary data come from a limited number of patients mostly in dose-finding trials, the potential for a M&A exit given its gene-editing platform value and close collaboration with Pfizer (NYSE:PFE), and the inevitable introduction of allogeneic chimeric antigen-specific T-cell (CAR-T) cells into the CAR-T therapy space.
Current landscape of CAR-T cells is defined by autologous approaches
Two major FDA approvals in recent months for CAR-T therapies, Kymriah by Novartis (NVS) and Yescarta by Gilead/Kite (GILD), have signaled that CAR-T therapy is here to stay. Closely trailed by numerous other competitors, Kymriah and Yescarta have thrust the CAR-T space into the biopharma limelight, proving to be one of the most exciting developments in immuno-oncology in the recent decade.
Currently, the approved CAR-T therapies are autologous to the patient. This means that for each patient, the manufacturer must acquire a sample of the patients T-cells, re-engineer them to express the correct antitumor chimeric antigens, and then return them to the patient for dosing. The looming question is if this type of individual case-by-case manufacturing process will be viable as CAR-T therapies become more widely used among cancer patients.
The first issue is the manufacturing time. According to Novartis, the total time from T-cell collection to first dose of Kymriah averages about 22 days. Gileads Yescarta has announced a median turnaround time of 17 days. These turnaround times are impressive in their own right given the manufacturing process for these therapies. For most patients in this relapsed/refractory target population, however, who often have aggressive disease where treatments are unable to even control disease, waiting nearly 3 weeks for a therapy to arrive is not ideal.
The second issue is the manufacturing success rate. The complex process of creating individualized CAR-T cells naturally creates the potential for variation and error between each patients therapy, whether it is a technical error in the manufacturing process, or the discovery that there were not enough cells extracted from the patient to create a viable therapy. Yescarta has reported a 99% manufacturing success rate in one of its clinical trials, while Kymriah reported a 97% success rate. These numbers are without question impressive, but as these treatments become more widespread, the patients that do experience a manufacturing problem with their therapy will have not only lost the therapy itself but also crucial time waiting for the therapy to arrive.
These two logistical issues are additionally compounded with the question of how the turnaround time and manufacturing success rates will roll out in the real world setting. For instance, the high manufacturing success rates were reported as part of clinical trials, and it is difficult to tell whether they may change in the standard of care setting where patients and treatment procedures are monitored less intensely, and volume is higher, than in the clinical trial setting.
In short, we believe that the individualized nature of autologous CAR-T therapies creates an inherent obstacle to eventually achieving economies of scale, both in terms of manufacturing efficiency and cost. This is also exactly why we believe that the future of CAR-T therapy lies in allogeneic CAR-T cells.
Allogeneic CAR-T cells
In contrast to autologous CAR-T therapy, allogeneic CAR-T therapy involves genetically re-engineering healthy donor T-cells, outfitting them with antitumor capabilities while minimizing the potential for graft versus host disease (GvHD). In this setting, allogeneic CAR-T therapy presents itself as a very logical and natural next step in the development of the CAR-T therapy space. These allogeneic T-cells could be bought off-the-shelf for immediate access, and the more uniform nature of their production may also allow for fewer manufacturing errors, particularly regarding the issue of not receiving enough patient cells in autologous T-cell manufacturing.
One other important advantage of allogeneic T-cells with regards to its production of CAR-T therapy from one healthy donor for potentially multiple patients is the reduction of cost, especially as the manufacturing process moves towards economies of scale.
Competitive Landscape
In November 2016, an SA article was published on players in the allogeneic CAR-T space. Just in this past year, however, we have seen the addition of multiple new candidates that are on the verge of, or have already made headways into, clinical studies. So far, Cellectis is the clear leader with two products already in clinical development with early preliminary data. Incysus received IND approval for a Phase I trial with allogeneic CAR-T cells, but everything else is still in the preclinical stage.
One interesting point to note is that larger players have been fairly active in investments and collaborations with these smaller biotechs in the allogeneic T-cell space. Novartis and Kite (now Gilead), despite being the first players to launch autologous CAR-T cells, have shown interest in allogeneic CAR-T cells. Specifically, Novartis has two ongoing collaborations: Celyad (CYAD) and Intellia (NTLA) for allogeneic CAR-T development. Thus, even those who have found success in the autologous CAR-T space have acknowledged the role that allogeneic CAR-T may take in the future. In short, the populated competitive landscape for allogeneic CAR-T paired with interest demonstrated by leaders in the CAR-T therapy space signal to us that the advent of allogeneic CAR-T therapy is only a matter of time.



Competitive landscape for allogeneic CAR-T therapies

Group

Status

Cellectis/Pfizer/Servier

UCART19: Ph1 in B-cell ALL

Ph1 preliminary data in pediatric R/R B-cell ALL

Ph1 preliminary data in adult R/R B-cel ALL

UCART123: Ph1 in BPDCN and AML

Both trials halted on 9/4/17 after first patient (BPDCN) who died of cytokine release syndrome on day 9 post-treatment; first AML patient experienced grade 4 capillary leak syndrome on day 9 post-treatment, but resolved at Day 12




FDA lifts hold on 11/6/17, dose lowered

Celyad/Novartis

CYAD-101: Pre-clinical

Kite(now Gilead)/UCLA

6/26/16: allogeneic T-cell technology licensed from UCLA

Sangamo (SGMO)

Pre-clinical

Adaptimmune (ADAP)/Universal Cells

Pre-IND meeting in planning as of March 2017 corporate presentation

CRISPR Therapeutics (CRSP)/MaSTherCell

CTX10: 6/6/17 deal signed to develop and manufacture allogeneic T-cells




Poseida Therapeutics (spun out of Transposagen)/Janssen (JNJ)

P-BCMA-ALLO1: Preclinical

11/24/14: Janssen has exclusive rights to any allogeneic T-cell therapies from Transposagen

5/28/15: Transposagen deal transferred to Poseida, developing allogeneic CAR-T Therapies with Janssen

Incysus

10/17/17: IND approved for Phase I Gamma-Delta T-cells

Novartis/Intellia

1/12/15: Deal signed to give Novartis rights to use Intellias CRISPR platform for allogeneic CAR-T




Baxalta (now Shire) (SHPG)/Precision Biosciences

2/25/16: Deal signed to develop allogeneic T-cell therapies
Focus on Cellectis (CLLS): A leader in allogeneic CAR-T therapy
In partnership with Pfizer and Servier, Cellectis is currently the leader by a large margin in the race to develop allogeneic T-cells, with two products in clinical development across four indications. So far, Cellectis has been the only player which has reported any sort of clinical development experience with allogeneic T-cells. Here, we take a deeper dive into Cellectis clinical experience with their universal CAR-T (UCART) therapies as a first glance into the future of allogeneic CAR-T cells in the clinic.
UCART19 in R/R ALL
The first product is UCART19, a CAR-T therapy targeting CD19 for B-cell acute lymphoblastic leukemia (ALL). The development of UCART19 involves three parties: Pfizer, Servier, and Cellectis. Near the end of 2015, Servier acquired exclusive rights of UCART19 from Cellectis, and Pfizer eventually acquired from Servier US rights while Servier held onto rights in all other countries.
The excitement surrounding UCART19 started with a surprise announcement of UCART19 being used for compassionate use in three relapsed/refractoy (R/R) ALL patients. Data presented on 12/14/16 described two R/R ALL pediatric patients (11 months and 16 months old time of treatment) who were negative for minimal residual disease (NASDAQ:MRD) and alive 18 and 12 months, respectively, since the initial dose. The third patient was a 44-year-old who died due to progressive disease.
Phase I trials for UCART19 in pediatric and adult R/R CD19+ ALL started in mid-2016, and preliminary abstract data for the two trials were recently posted for the 2017 American Society of Hematology conference, generating mixed emotions from investors.
In the pediatric ALL cohort, data were reported on five heavily pretreated patients who all reported complete responses (CRs) post-treatment, and then went on to receive allogeneic stem cell transplants. No major unexpected safety issues were observed. The duration of response elicited by UCART19, however, was quite limited, with 2 patients relapsing 3 months post-transplant. Two other patients were in remission at the time of data collection but were still within 3 months post-transplant.
Reporting data on 6 patients, the adult ALL cohort had one patient who experienced life-threatening cytokine release syndrome, which was considered a contributory factor to their death at day 15 post-treatment. Like the pediatric trial, the adult cohort so far has shown limited duration of response.
The release of the above data on early November caused the stock to plummet over 30% from $35.01/share down to where it currently sits at $24.26/share on 12/6/17. Though initial preliminary efficacy data from these two trials appear lukewarm, we must remember that the data is generated from an extremely limited number of patients and is also currently incomplete in terms of follow-up. Additionally, the adult cohort is a dose-finding trial that has announced advancement to the next dose level.
UCART123 in BPDCN and AML
UCART123 is Cellectis second product, which targets CD123 on cancer cells. Unlike UCART19, UCART123 is wholly owned by Cellectis, and is where the company derives most of its projected value from. In July 2017, Cellectis received the IND approval to start Phase I trials in patients with blastic plasmocytoid dendritic cell neoplasm (BPDCN), an extremely rare blood malignancy, and acute myeloid leukemia (AML). The first dose of UCART123 was given on 8/17/17 to a 78-year-old man with BPDCN, who died just 9 days after his first dose due to cytokine release syndrome, a documented side effect of CAR-T therapies. In addition, the first AML patient also experienced life-threatening capillary leak syndrome, but it was resolved after a few days.
Though no GvHD was reported, the patient death prompted the FDA to halt UCART123 trials on 9/4/17. The patient death and subsequent halting of the UCART123 trials sent Cellectis stock downwards from $32.18/share to $24.96/share in a matter of days. It is important to keep in mind here for UCART123, however, as we did for UCART19, that the objective of this Phase I study is to find the maximum tolerated dose.
On 11/6/17, the FDA lifted the hold on the clinical trials, with instructions to lower the dose, and to restrict patient enrollment to those under 65 years of age.
Sum-of-the-parts evaluation
In our discounted cash flow model, we estimated peak sales of $117M in 2034 for UCART19 in R/R pediatric and adult B-cell ALL, assuming a 2022 launch, ~700 eligible patients/year, and 1 dose per patient. We assumed a market capture starting from 20% in 2022 that would grow to and plateau at 35% in 2026 and onwards, given Kymriah and Yescartas foothold in this indication. Additional assumptions included a TALEN patent expiration in 2035 to decrease market share incrementally down to 20%, a launch price of $250,000/dose, and a 15% royalty rate from Servier to reach peak revenues of $17.6M in 2034 for Cellectis. We also incorporated a fraction of potential milestone payments from Servier (up to $974M) and Pfizer (up to $2.8B) based off our assigned probability of technical and regulatory success (PTRS) for UCART19.
For UCART123 in R/R AML, BPDCN, and high risk AML, we estimated total peak sales of $4.7B in 2034, assuming a 2023 launch, TALEN patent expiration in 2035, and a launch price of $250,000/dose. For 1st line treatment in high risk AML, we assumed an eligible patient population of ~4,000/year starting in 2023, and a market capture starting at 25% at launch and growing up to 50% in 2028, before falling to 35% after patent expiration. Peak sales in 1st line high risk AML reached $926M in 2034. For R/R AML, we assumed an eligible patient population of ~16,000/year starting in 2023, with the same market capture structure as for 1st line treatment of high risk AML. Peak sales in R/R AML reached $3.7B in 2034. For BPDCN, we assumed an eligible patient population of 150/year starting in 2023, with a market capture starting from 50% at launch and growing to 75% in 2028 before dropping to 55% after the patent expiration. Peak sales in BPDCN reached $52.9M in 2034.
In all patient populations, we assumed a 0.7% annual growth rate, and a 5% yearly price increase. In our projected operating expenses, we assumed a $3,700 COGS/vial, as stated by the CEO. R&D costs were projected to be 16% of revenue, and SG&A costs were projected to be 30% of revenue. The tax rate was set at 35%. We used a 12% discount factor, and a 1% perpetual growth rate.
Based on the above assumptions and a current market price hovering over $24/share, the market is assigning a 7.5% PTRS to UCART19 and UCART123, which is significantly low in our opinion. A 15% PTRS in both assets would yield a $47.99/share price target, and a 20% PTRS would yield $63.78/share, revealing significant potential upside. The potentially most important asset that this model does not include, however, is the allogeneic T-cell gene editing platform value that Cellectis holds with TALEN, and just recently CRISPR.
With Servier holding worldwide rights to UCART19, and Pfizer holding rights to market the drug in the United States, the royalties that will ultimately end up in the hands of Cellectis are meager. In this sense, UCART19 represents more of a proof of concept asset that may grant confidence for the success of UCART123, which Cellectis still completely owns, and which represents the lions share of Cellectis current projected value. If UCART19 is shown to be successful, it may pave the path for multiple additional drug assets given Cellectis expertise in the gene editing space.
Investors may be cautious due to UCART123s toxicity profile in the first two patients treated by the drug, and UCART19s underwhelming preliminary Phase I data released in the ASH abstracts. For those concerned about the durability of response in UCART123 based off of the preliminary UCART19 data, we would like to remind investors that the two drugs are in trials for very different indications and patient subpopulations. Thus, despite concerns about the safety profile and durability of response, it is still too early to make any definitive conclusions given the dose-finding nature of the UCART123 trials and the extremely limited 11 patient clinical data that have been made available so far for UCART19.
Financials
As of 9/30/17, Cellectis holds a healthy $304.1M in cash, cash equivalents, and current financial assets. With $20.3M in R&D costs and $12.2M in SG&A costs in Q3 2017 roughly extrapolating to $130M in operating costs/year, Cellectis has a runway of a little over 2 years.
Potential exits
Many of the players in the allogeneic T-cell space have entered into collaborations with big pharma, and Cellectis is no exception. Cellectis is the current leader in the space, and also holds one of the higher profile collaborations with Pfizer and Servier. With Pfizer lagging behind its peers in the CAR-T space, and frankly in the immuno-oncology space in general (Bavencio received its first approval in May 2017), Cellectis may represent a potential asset that could allow Pfizer to leapfrog over autologous CAR-T cell therapeutics. Additionally, the exclusivity agreement with Pfizer for UCART19 ends June 2018, which may open up further discussions.
The future always comes
As the leader of the space with notable collaborations and potential exits, Cellectis is favorably positioned to take a crucial role in the disruption of CAR-T therapy. Despite early clinical hiccups, we strongly believe that the future of CAR-T therapy lies in allogeneic T-cells – it is only a matter of time. We do not believe that individualized CAR-T therapies will be sustainable in the long run as therapies are expanded to a growing list of indications. Investors should understand, however, that this is not a short-term pump and dump investment, and that there may additional hurdles to overcome as allogeneic T-cells progress in clinical development. Rather, this is an investment we would hold onto for a time frame of years, based on the long-term prediction that allogeneic T-cells will eventually become a necessary component of any CAR-T therapy.
Disclosure: I am/we are long CLLS.
I wrote this article myself, and it expresses my own opinions. I am not receiving compensation for it (other than from Seeking Alpha). I have no business relationship with any company whose stock is mentioned in this article.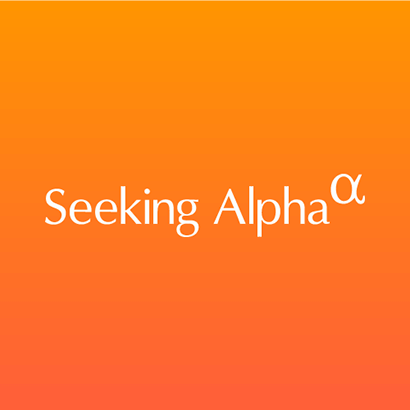 About this article:ExpandAuthor payment: $35 + $0.01/page view. Authors of PRO articles receive a minimum guaranteed payment of $150-500.Tagged: Investing Ideas, Long Ideas, Healthcare, Biotechnology, FranceWant to share your opinion on this article? Add a comment.Disagree with this article? Submit your own.To report a factual error in this article, click here