The three-year period from mid-2014 to mid-2017 wasn't especially kind to specialty alloy companies like Carpenter Technology (CRS), Allegheny Technologies (ATI), Haynes International (HAYN), and Universal Stainless & Alloy (USAP), as a sharp market decline in energy and several heavy industrial end-markets coincided with a sluggish period in aerospace that was exacerbated by many industry players (especially on the fastener side) moving to a more efficient inventory management approach.
It's a different part of the cycle now, though, and Carpenter should enjoy several years of good revenue growth and improving margins – not only due to improving end-market demand and volume-driven leverage but also significant changes brought about by the CEO in how the company operates. Although the shares don't look like a bargain on the basis of long-term cash flow, I think there's a credible argument for a fair value in the mid-$50's to low $60's on an EBITDA basis, though I would remind and caution investors that this is a stock to "date", not "marry".
Aero Is Taxiing Toward Better Days
The next three years should be strong ones for key aerospace demand drivers for Carpenter alloys like engines and fasteners. As aero OEMs like Boeing (BA) ramp up production – most likely with single-digit delivery growth in 2018, ramping toward high single-digit or low double-digit growth in 2020 – sales and margins should grow in this segment; one that already contributes more than 50% of Carpenter's revenue and is skewed more toward higher-margin specialty alloys versus more commoditized stainless steel products. While I am absolutely comparing apples to oranges here, using data provided by Universal Stainless in the past about the relative prices for its stainless and alloy products, I believe a large share of Carpenter's aerospace alloy sales (titanium and nickel superalloys) are at prices 50% to more than 100% above the per-pound price of more commoditized stainless steel products.
What's more, there are other internal drivers at Carpenter tied to the aerospace cycle. The company's newest facility (Athens) brought the world's largest radial forge and 27K-plus tons of high-end capacity online just in time for the sharp market downturn. With that, weak utilization has been a deadweight on the income statement.
That is starting to change, though. With shrinking lead times in the aerospace channel, aero OEM customers are getting their rears in gear to certify this Athens facility and get orders in. Utilization at the plant has improved to around 40% utilization and it looks as though the plant could soon reach 50% – going from a roughly $40M/year drag to break even. Looking ahead, aero-grade materials could fill about two-thirds of the plant's capacity in the coming years and I believe Athens will go from a notable detriment to profitability to a significant contributor as it ramps up (as an aside, Carpenter's Reading facility is already close to 100% utilization).
Medical Seeing Opportunistic Growth, While Energy Is Improving
One of the strongest end-markets recently at Carpenter has been its medical business, driven largely by titanium. Growth in medical device utilization has been relatively steady (with decent demand in large joints like hips and knees and implanted cardiac devices), but Carpenter has been able to take advantage of Allegheny's decision to exit the titanium wire market. Although I don't think this recent pace of growth can continue, I do believe the business that Carpenter is winning will prove relatively sticky and profitable.
Energy remains a turnaround story, as this segment returns from a sharp decline that hammered companies like Carpenter, Universal Stainless, Materion (MTRN) and many others. Business certainly isn't back to normal yet, but increasing rig counts means increasing drilling activity, which is good for demand for products like drill collars and directional drilling components that need Carpenter's alloys.
Management Has Made A Significant Positive Difference
When I last wrote about Carpenter, the company's relatively new CEO (hired in late 2014) was still in the early stages of driving a cultural and operational shift at the company. Since then, I believe he's made some significant impacts upon the company. The vast majority of the company's plant managers have been replaced and the company has seen a mid-single-digit decline in variable costs per pound. Better still, management isn't done yet, with a target of a further 3% reduction in variable costs for fiscal 2018.
Management hasn't exactly been shy about pointing out its accomplishments (including a relatively recent presentation centered around the company's approach to executive compensation), but the results are worthy of praise and acknowledgement.
Management also appears to be positioning the company for the next major shift in industrial production – additive manufacturing. The company has had a powdered metals business for a while and added Puris (a supplier of titanium powders) early in 2017. Looking at the commitment that companies like GE (GE) are making to additive manufacturing in aerospace (as well as Stryker (SYK), Zimmer (ZBH) and others in medical), I believe the ability to supply titanium and superalloy materials that can be used in 3D printing will be a must-have in the coming years. The "but" is that I doubt whether it will be a meaningful competitive differentiator – I would expect companies like Allegheny and others to also move to fill this growing demand, so I don't know that there will be any free lunch here for Carpenter.
The Opportunity
I'm expecting Carpenter to log some strong revenue growth over the next three to five years as the aerospace cycle accelerates and the energy market continues to rebound. Other growth opportunities in transportation and industrial/consumer should also be positive contributors. With strong demand in higher-value alloys and improving variable cost leverage (not to mention Athens ramping up), I expect gross margins to accelerate from the mid-teens to the high 20%'s, peaking in 2020-2022 and driving peak operating margin (adjusted) of over 20%, as well as a peak FCF margin in the high teens.
Still, this is a cyclical company and I expect to remain so. Trying to model cyclical ups and downs is a guarantee of being wrong to some extent, but modeling a steady upward ramp of revenue and margins is even wider of the mark. The end result is that I expect high single-digit to low double-digit growth over the next five years, but growth closer to 5%-6% over the next decade, as well as peak FCF margins in the mid-to-high teens, but long-term average margins in the single digits.
Although Carpenter's liquidity situation has improved, I still believe the cyclical nature of the business and the intense competitive nature of the business argue for an above-average discount rate. With that, I don't think the shares are undervalued on a DCF basis, but I wouldn't expect them to be at this point in the cycle. If I use long-term median multiples to EBITDA, though, I get a fair value range from the mid-$50's to the low-$60's.
The Bottom Line
When I last wrote about Carpenter in October of 2016, I thought the prospects over the next twelve months weren't that exciting given the inventory corrections and other issues in the aerospace and energy markets. I was right about the stock up until a big surge in September, as evidence of ramping demand and strong margins became apparent. At this point, though, I think there's still room for results to ramp even higher, which is why I'm more bullish now even at a higher price.
Carpenter isn't a "safe" stock. Competitors like Allegheny and hard-bargaining customers limit pricing power, and despite the special nature of many of these specialty alloys, they're still largely commodity products – "special commodities" maybe, but still not with much independent long-term pricing power. Moreover, nothing is guaranteed about the cyclical upswings in aerospace or energy. Still, even with those risks, the possibility of a move into the high-$50's to low-$60's makes it worth a closer look.
Thank you for reading this Seeking Alpha PRO article. PRO members received early access to this article and get exclusive access to Seeking Alpha's best ideas. Sign up or learn more about PRO here.
Disclosure: I/we have no positions in any stocks mentioned, and no plans to initiate any positions within the next 72 hours.
I wrote this article myself, and it expresses my own opinions. I am not receiving compensation for it (other than from Seeking Alpha). I have no business relationship with any company whose stock is mentioned in this article.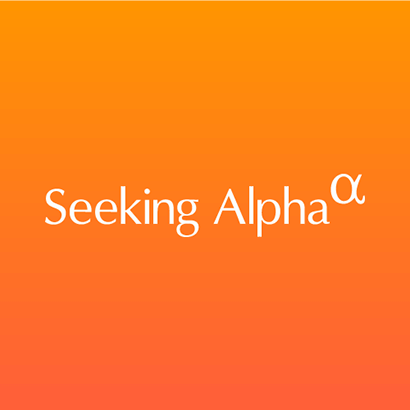 About this article:ExpandAuthor payment: $35 + $0.01/page view. Authors of PRO articles receive a minimum guaranteed payment of $150-500.Tagged: Investing Ideas, Long Ideas, Basic Materials, Steel & Iron, CFA charter-holders, Editors' Picks, PROWant to share your opinion on this article? Add a comment.Disagree with this article? Submit your own.To report a factual error in this article, click here