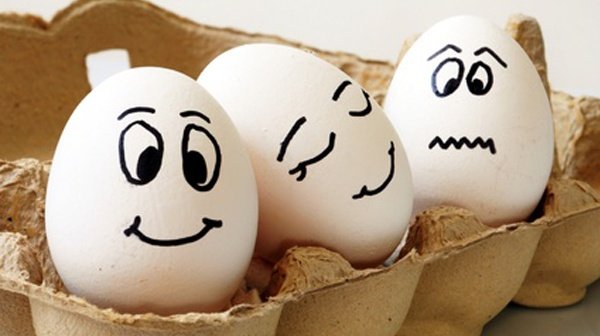 Source: Google Images
Overview
This past week, Cal-Maine (CALM) reported its second quarter fiscal year 2018 results. Results on the surface were uninspiring as net sales came in at $361 million (missing estimates by just under $2 million); and diluted earnings per share as adjusted were at $0.55 (missing estimates by $0.19).
The cause for the adjustment to earnings was related to the companys decision to incur a pretax $80 million charge to pay a settlement for an agreement on material terms of several large direct action purchasers. This is expected to amount to an after-tax total of $53 million, or $1.09 per share. An offsetting liability to current liabilities has been recorded.
In case anyone is concerned whether this will create hinderance to the companys operations, it wont as Cal-Maine finished the quarter with nearly $210 million in cash. On a GAAP basis, Cal-Maine lost -$0.54 per share. The rub on this is that the GAAP result will continue to delay the companys timing to again pay a dividend per its policy.
The market digested this information by hitting the stock price hard sending shares down by nearly 7 percent to $40.80. During the day, the stock dipped below $40 briefly, but recovered quickly back above this key technical level. Cal-Maine has continued to trade above the $40 level since September of last year. This is the longest stretch since the May 2015 to June 2016 run. Conversely, from February to September 2017, the stock was mostly below the $40 threshold.
After reviewing the financials and information provided by management, my opinion is that the markets move was an overreaction. Additionally, I find it interesting that analysts were looking for a profit margin closer to 10 percent, versus the adjusted 7.5 percent result. Considering comparable quarters in 2014, Cal-Maines performance was right in-line with where performance was expected to be. This was confirmed by managements positive statements.
For these reasons among others, I expect the stock price to continue to fluctuate in the low $40s to $45 per share.
Should We Be Concerned About The Earnings Miss?
Simply put, I am not concerned. I have owned Cal-Maine since September 2016 (1-year, 3-month period) and been through some pretty rough performance. With active management, I had achieved a nearly 10 percent return prior to Fridays downturn. Today it now stands at 5 percent. But I will continue to be patient as prospects have improved.
The question I had going into my review was why did Cal-Maine miss estimates, despite net sales coming in close enough to where analysts expected. The fact that net sales were in-line, meant that something on the cost side had to have caught analysts off guard.
Selling, general and administrative (SG&A) expenses were flat so this area was not of concern. Cost of sales increased by nearly 12 percent, and was the likely area of miss-calculation. Based on average analyst estimates, operating income was expected to have been in the $50 to $55 million range; or $10 to $15 million higher than the adjusted $40 million.
The line items lending themselves to miss-calculation included processing and packaging (up 12 percent), outside egg purchases and other (up 23 percent) and egg products (up 97 percent). The least impactful was egg products despite the substantial increase from last year, which could have possibly amounted to a $2 million estimate miss. As processing and packaging costs were very close to the previous quarter, it is most likely that analysts were expecting outside egg purchases and other to be around $10 million or so less.
Analyst average estimates were likely too bullish on the focus with increasing shell egg prices and supply and demand dynamics, and less so on the cost side as farm production costs continued to remain tame. Going back to August and November quarters during 2014, and it would appear that 2017s performance ended up pretty much where it should have.
During the 2015 fiscal year first and second quarters, shell egg prices were very similar to the 2017 second quarter at $1.35 and $1.38 per dozen, as compared to $1.32. Net sales for these two quarters were $357 and $379 million versus 2017s $361 million. Profit margins were 7.9 and 9.7 percent during these two quarters, versus 2017s 7.5 percent. More interestingly, outside egg purchases and other were substantially higher at $87 and $96 million versus 2017s $64 million.
One could think that farm production costs could have led to higher costs at $151 million in 2018's second quarter, but costs tend to rise in-line with total non-specialty and specialty dozens produced. Feed costs remained in contraction, while other farm production costs remained marginal at best. Based on all this, Im pretty sure that the culprit was egg purchases and other costs.
The bottom-line here is not to attempt to discount analyst work, estimating earnings for commodities-based companies can be challenging. I do feel, however, based on Fridays stock performance that is important to clarify that Cal-Maines results were a substantial improvement from the previous seven quarters. Additionally, these results were in-line with historical margin results when factoring for shell egg prices, volume and costs.
Near-Term Outlook & Valuation
Management was positive on the near-term trends. Key focus was on Nielsen data displaying strong retail demand including increased egg promotions in grocery stores. Per United States Department of Agriculture (USDA) data, retail shell egg volume was up nearly 7 percent for 2017; a significant increase after four years of flat volume growth.
Management also stated that increases have been witnessed for institutional food customers. The USDA also reported that shell egg exports have continued to increase during 2017, recovering from previous lows set after the avian influenza outbreak in 2015.
Production has moderated as laying hen flock size has remained consistent with prior year levels. The primary concern of late has been the chicks hatched for laying hens which has increased by greater than 15 percent year-over-year (YoY) during October and November 2017.
A key sweet-spot for Cal-Maine to remain profitable seems to be in the $1.25 to $1.40 per dozen price range. This would place net sales in the $320 to $400 million area; and would place profit margins from 4 to 11 percent, and more importantly, get investors back a dividend payment.
Inflation is on the horizon, especially with the Trump administration at the helm. This bodes well for Cal-Maine and other commodities, placing prospects in the companys favor for the pricing sweet spot. The industry still needs more consolidation as well, but this last quarterly call was the first one in a long time where management seemed to be much more optimistic.
For valuation, I continue to believe that Cal-Maine is worth north of $45 per share, even over $50 as the inflation scenario plays out. This assessment is from a five-year discounted cash flow analysis. As earnings improve, the company will return to being a free cash flow generating machine. During the 2018 fiscal year second quarter, Cal-Maine generated $83 million in free cash flow. As time moves by, the company will continue to grow its cash pile as it ultimately generates earnings of $117 million before any dividends are paid.
Once dividends are reinstated, in the event the company has a cash pile in the $300 to $500 million range, investors will likely receive a handsome special dividend to take away some of the pain over the past couple of years.
Summary
All-in-all, the general results for Cal-Maine were not something to get excited about, but the markets reaction was overdone. Despite this, Cal-Maine today is still no bargain. As commodities are highly volatile, each year brings forth new challenges.
If the stock does dip below the $40 level, it may become appealing. Based on Fridays price action, it appears that the $40 level will continue to be a key point to monitor. My bet is that Cal-Maine will be range-bound in the low to mid-$40s.
Disclosure: I am/we are long CALM.
I wrote this article myself, and it expresses my own opinions. I am not receiving compensation for it (other than from Seeking Alpha). I have no business relationship with any company whose stock is mentioned in this article.
About this article:ExpandAuthor payment: Seeking Alpha pays for exclusive articles. Payment calculations are based on a combination of coverage area, popularity and quality.Tagged: Investing Ideas, Quick Picks & Lists, Consumer Goods, Farm ProductsWant to share your opinion on this article? Add a comment.Disagree with this article? Submit your own.To report a factual error in this article, click here